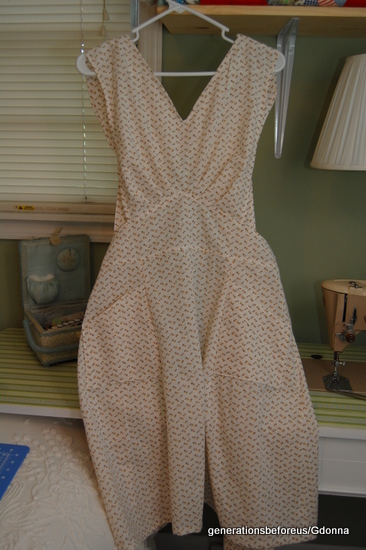 Several years ago I purhased a vintage apron that was too small for me but I loved the design. So I decided to use some of the features from that apron and make my own design to make it more fitting and functional.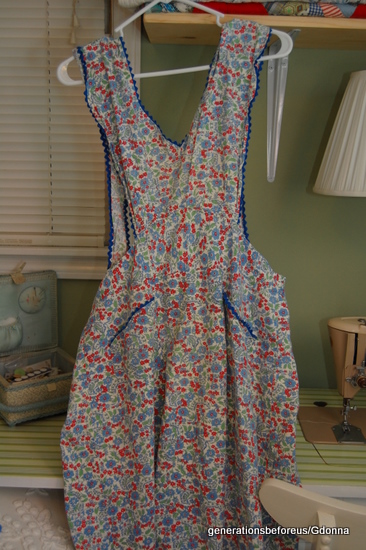 The older vintage apron had very small pockets and up higher and the bust area was more narrow. I extended to top sides as well as redesigned the pockets.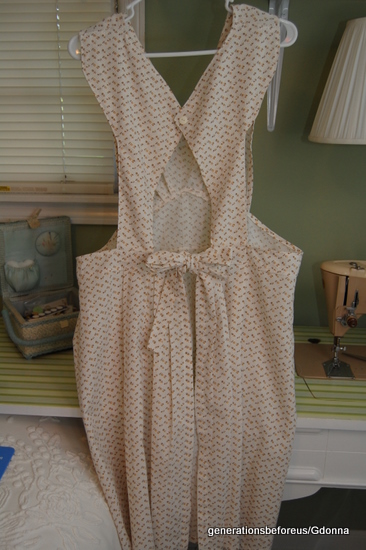 The back of the old vintage apron did not close in the back so I added extra side pieces to make the apron cover my backside.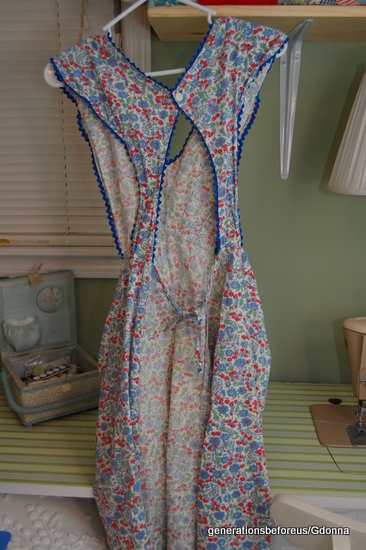 This is the back of the vintage apron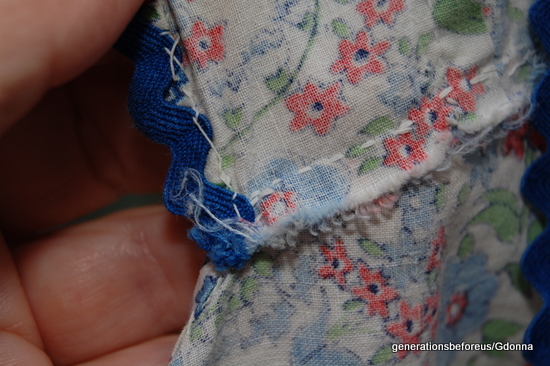 After I purchased this apron I tried it on and realized it was too small so I tucked it away in a drawer. Not until I decided to use it as a pattern did I realize that the entire apron was sewn by hand. I was so impressed that this is hand sewn.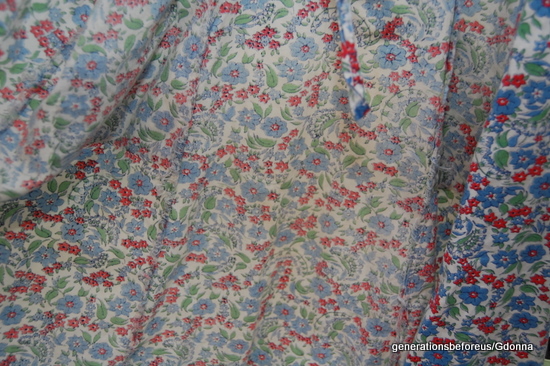 Hard to see but all these seams are hand sewn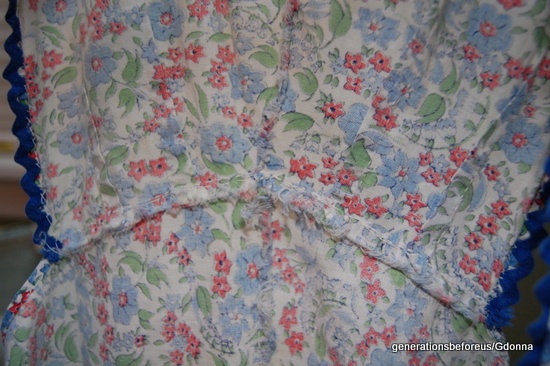 The fabric is thinned and worn but the seams are well sewn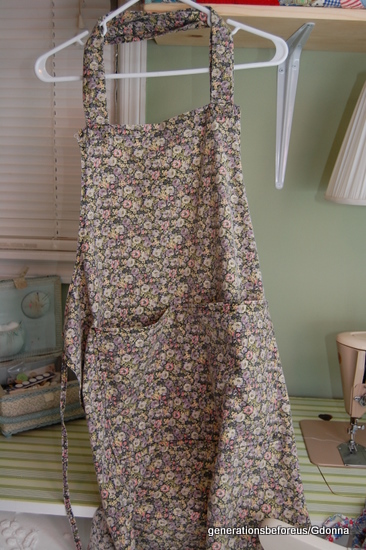 This is a simple apron that I designed with a large pocket that goes across the front.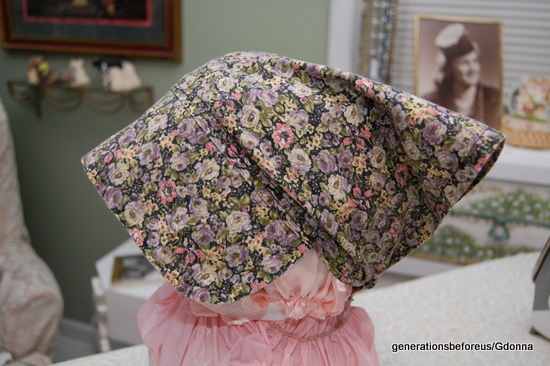 I made a matching scarf with an attached bib, really helps to keep the sun off my face when I am out in the garden.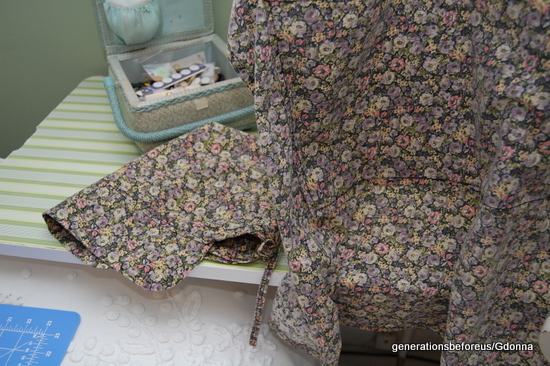 I have considered making some patterns for these aprons, scarves and hats that I make. I will let you know if I do.
I have many other topics on my website, stay awhile if you like.