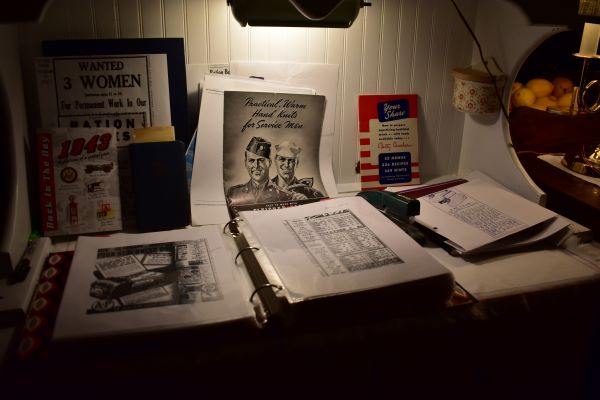 Our 1943 Ration Office has been a bit scattered this week but we are pulling it together.
If you happened upon this blog for the first time, my husband and I enjoy challenging ourselves to history studies and projects. This year we are living like 1943 for our second time to learn even more. You can join in at any time, we will be going a full year so you can jump in and get back to where you started. Each Blog post starting from January has ration updates and then I talk about our week. There is a lot to learn about the homeland during world war 2.
For those of you that are also doing this study with us, I am posting weekly ration information and have chosen a ration update from January 14th that comes from the real Price and Ration Guide news during this week.
It states as follows;
Price And Ration Guide Consult, our weekly Ration Guide, which will be kept up to date. It shows the coupons currently valid, their values and gives you the news you want to know.
Rationing
Sugar: No. 10 coupon, war Ration Book One, will be valid for three pounds of sugar until Jan 31, 1943.
Coffee: Number 28 Coupon, War Ration Book One, will be valid for one pound of Coffee until February 7, 1943.
Gasoline: Number 3 Coupons of your A books are valid for four gallons each until January 21, 1943.
Tires: All passenger cars must have their first Tire Inspection before January 31. Better you have your tire inspection made at once, take your Tire Inspection Record with you.
Fuel Oil: Period 2, Class 1 Coupons are valid for ten gallons each until January 26, 1943. Period 2, Class 2 Coupons are valid for one hundred gallons each until January 26, 1943. Period 3, Class 1 coupons are now valid for eleven gallons each until February 20, 1943. Period 3, Class 2 coupons are now valid for one hundred ten gallons each until February 20, 1943.
Hot Tractor Fuel has been defined as a low grade gasoline by OPA and will be rationed for non highway use on E and R Coupons. Watch this column for further news on Hot Tractor Fuel.
Around our house.....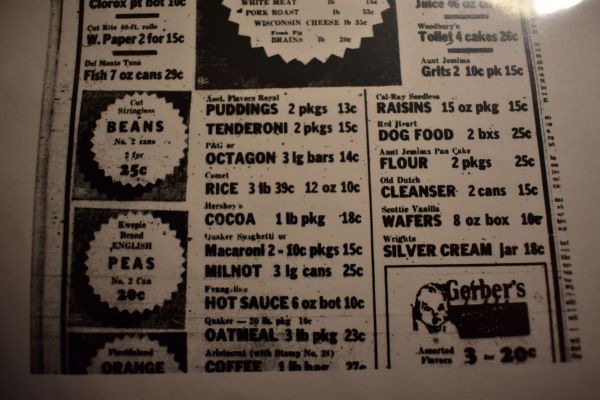 We have been working on prices of food and goods from then and now by reading the newspaper from Microfilms. You can find these at public libraries or a small reasonable monthly fee at newspapers.com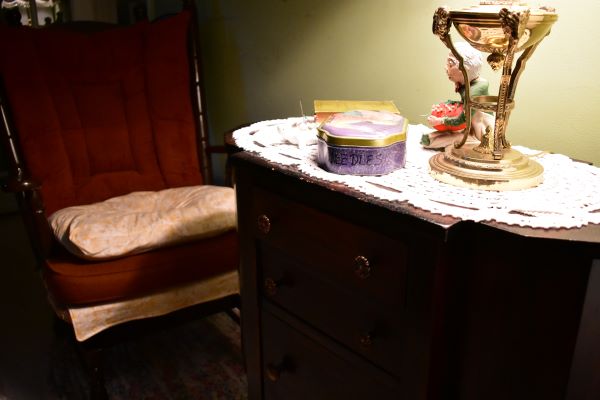 There has not been any time for sewing or mending but there will be.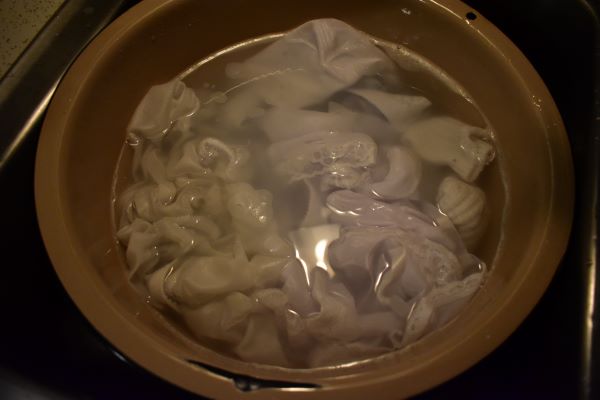 There has been washing of laundry..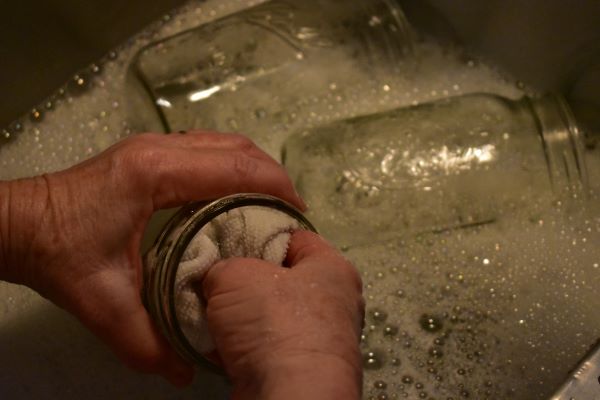 And dishes....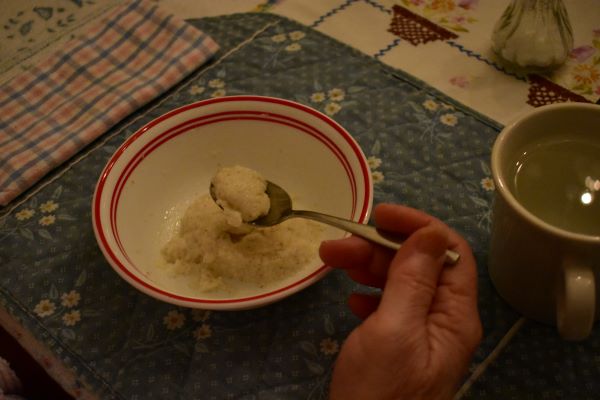 We have been eating cream of wheat or cereal or oatmeal for breakfast.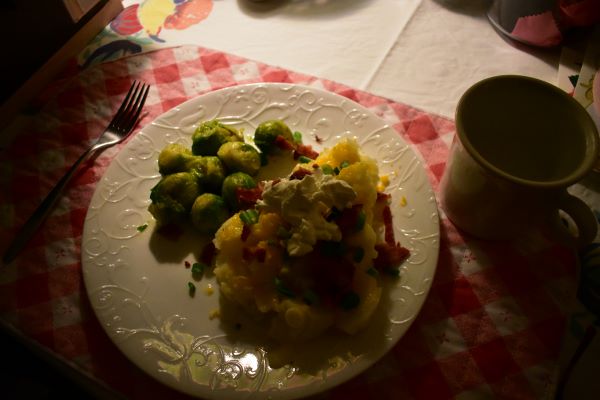 We had several meals of loaded potatoes and brussel sprouts using only one slice of crumbled bacon between us. We are practicing for the food rationing that will be coming soon.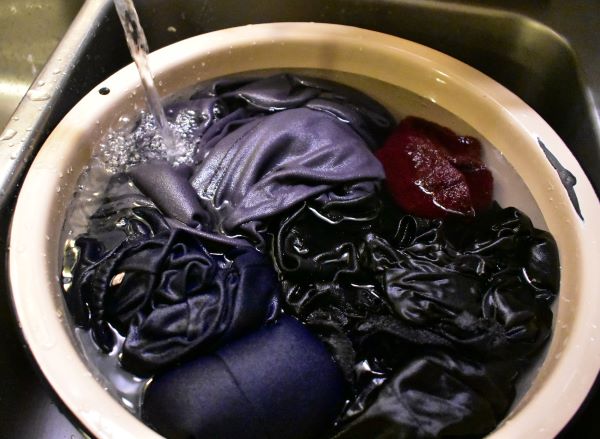 I am using my washing machine for large items for sheets and Charles work pants but I am hand washing my skirts and stockings and undies and such as that.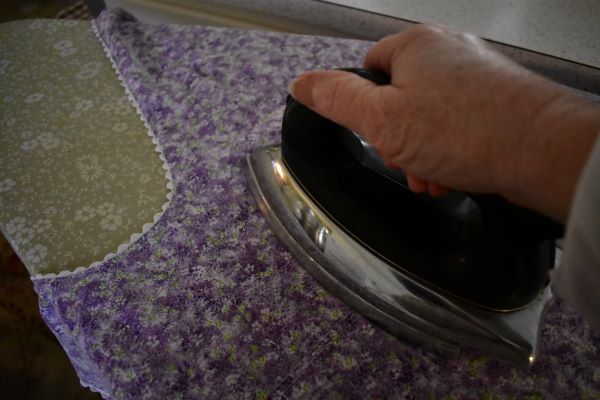 Today was ironing day and I ironed one of my aprons.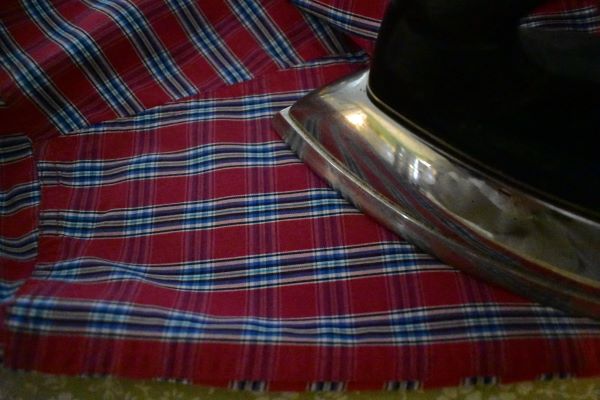 And Charles work shirts...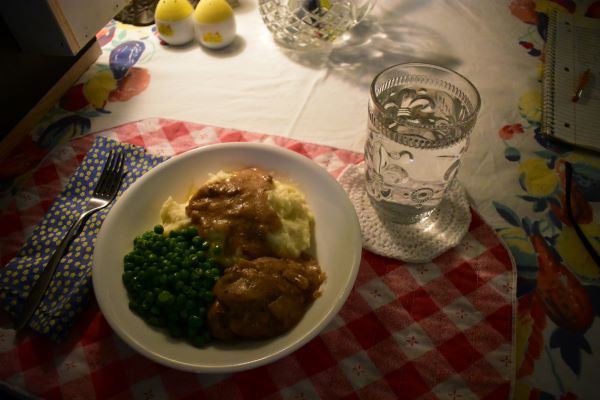 We had a delicious supper of peas and mashed potatoes and we used ground beef to make a patty like a salisbury steak of sorts and sauteed it and then cooked it in gravy.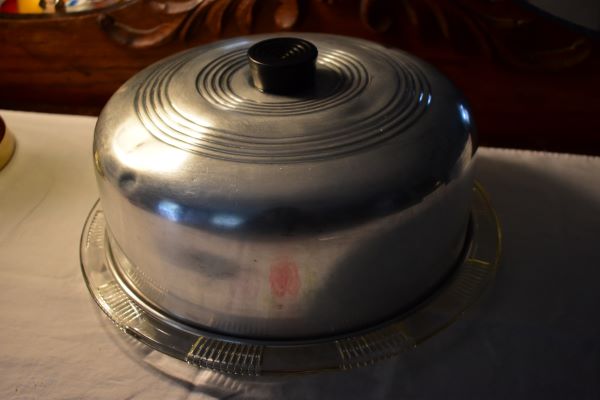 I changed out the covered cake plate to the old cake plate and cover. I did not have a bottom for the cover lid and so we searched a local antique store and found the plate that has a ridge for the lid.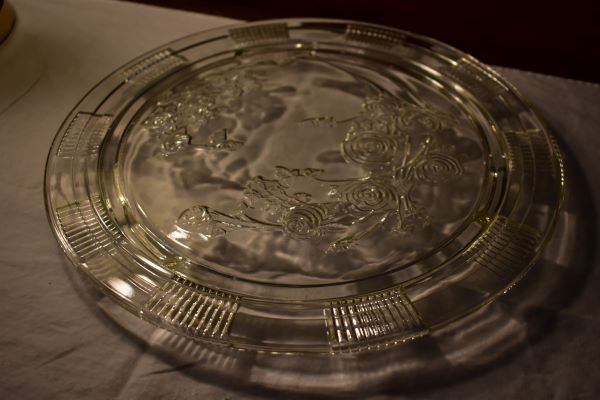 This is the plate with the indented ring for the lid to sit.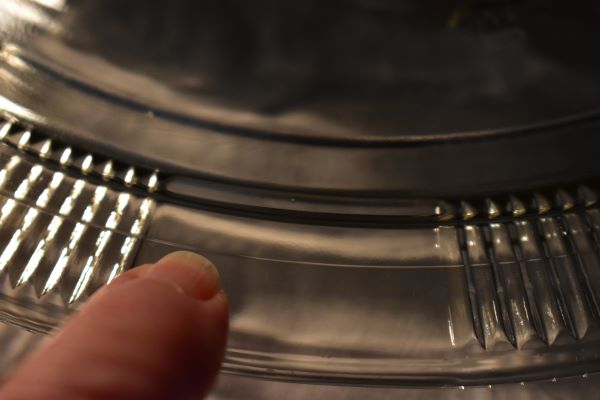 It is hard to see but we were shocked to find it and so very happy. Charles agrees with me, a covered cake plate that you cannot see through makes you want to lift the top to see if a cake is inside. :)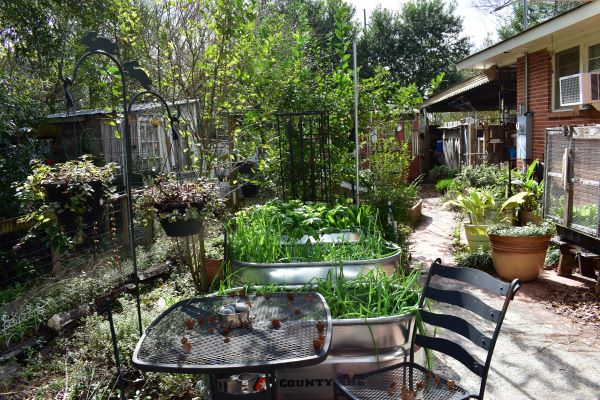 It is winter here and this week the low is in the lower 30s or so. We are surprised how much is still green and is still producing. Our ginger and turmeric, dill, cilantro, parsley, onions, daikon radish, the mint is flourishing and most all of the herbs.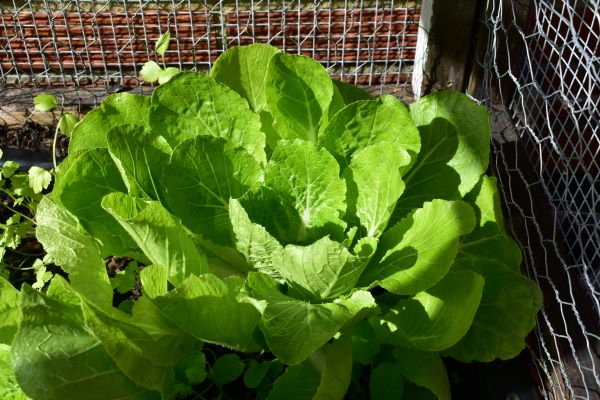 Growing food is very important this year with our study and also with our real time we live. It would seem to be a very good idea for anyone that can to plant a victory garden as they did during world war 2.
Tomorrow I will pop in to type this weeks diary posts from Lil and tell you some highlights from this weeks finds in the news.
If you would like to see our trip to the ww2 museum that we posted on in 2016 I will link it here. I DID NOT WANT TO LEAVE THERE! and it was so much fun! There were three parts to the museum photos. :) At the bottom of each page it will take you to the second and third post about the trip to the museum in Pensacola Florida.
Trip to Pensacola Florida to see the ww2 house and village, click link.
https://gdonna.com/living-like-the-past/1940s-ww2-house/

I will close and come in with important updates as needed. Grandma Donna