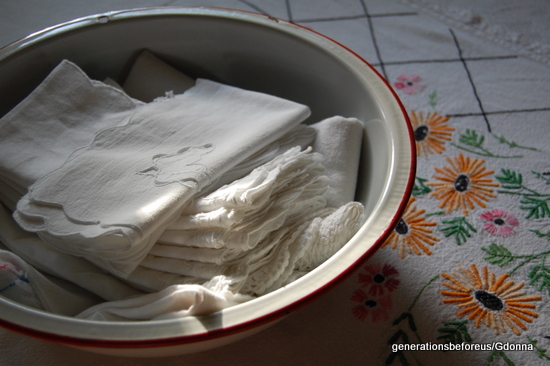 I
use my vintage items everyday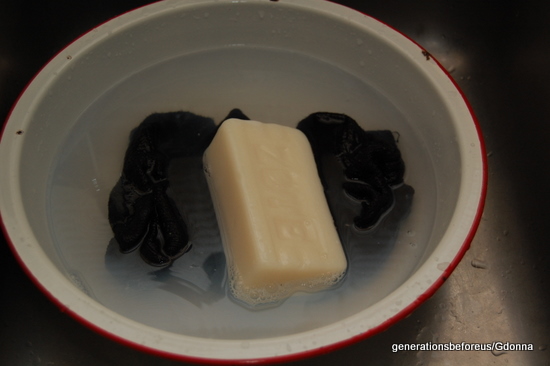 Handwashing socks in the sink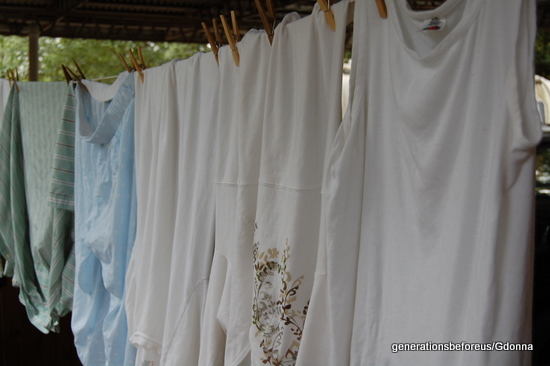 We have many trees so I hang out the wash under our carport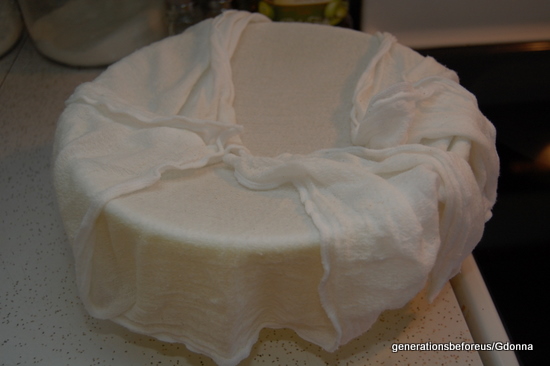 Bread Dough rising in a covered bowl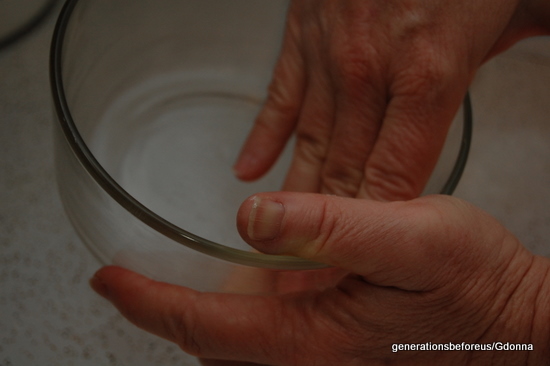 My wrinked hands only mean that I have more wisdom than I did when I was young. Besides I am "Vintage"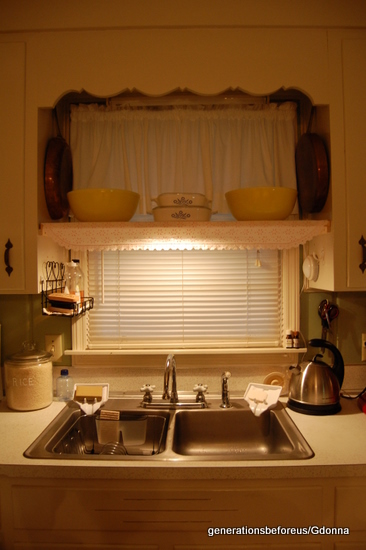 We added a shelf above the sink for our large bowls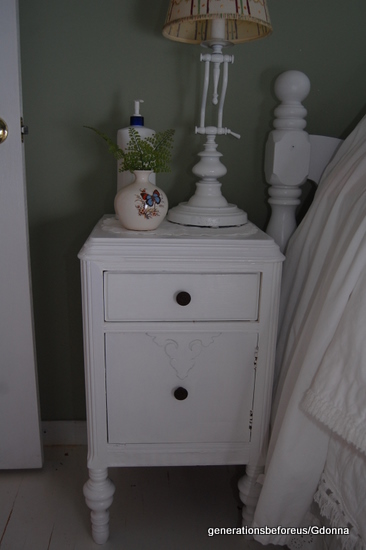 I paid $30.00 for this vintage night stand. My rule for furniture is $20.00 but I really liked it.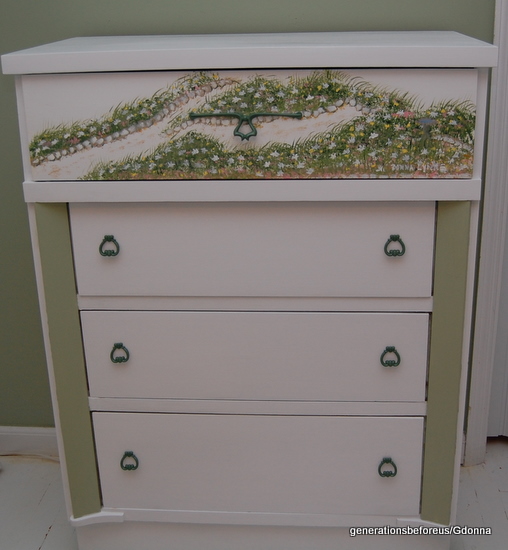 This chest of drawers was in need of repairs but had so much potential. We bought it for $15.00, sanded it down as we do all the pieces, made repairs and then put the two coats of primer then two coats of paint. I enjoy painting some kind of beach or garden scene on our furniture.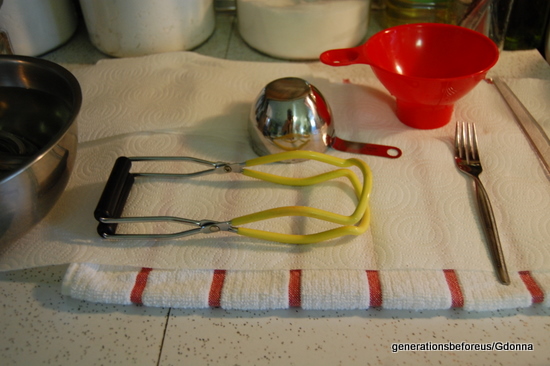 Getting ready for canning, nothing vintage here but canning is vintage.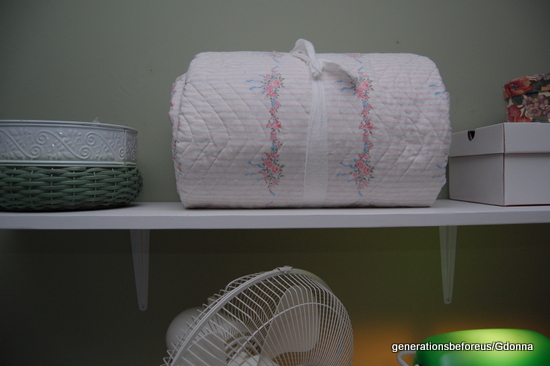 I don't have a lot of closet space so roll some blankets and towels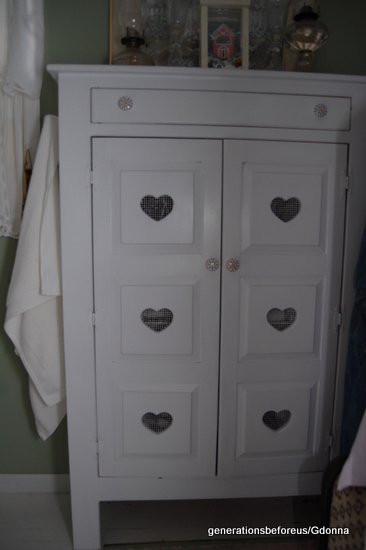 A useful corner cabinet in the bedroom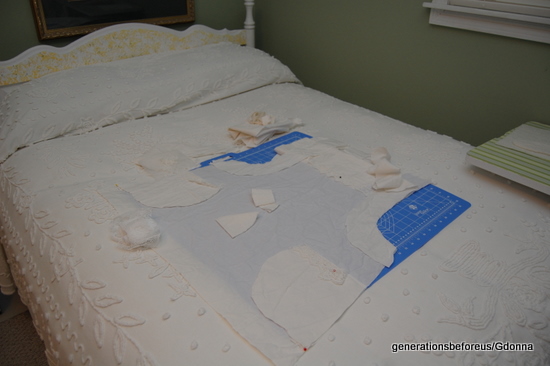 I sew in the guest room, here I am making a smock.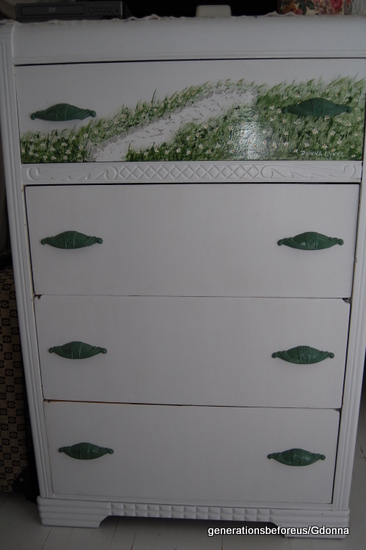 This was another old chest of drawers I found at a rummage shop. I paid $10.00. It was in very bad shape and needed some restoration but with some repairs, a good sanding and paint we have a wonderful vintage chest.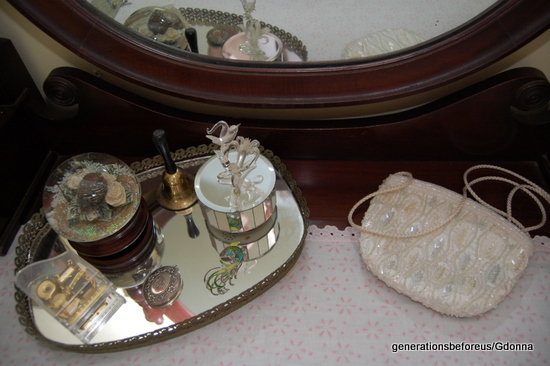 Some items from my mothers past, I miss her.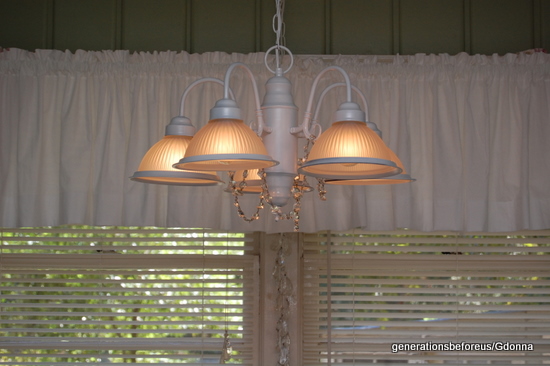 I painted a bronze colored light white and added a touch of sparkly crystals.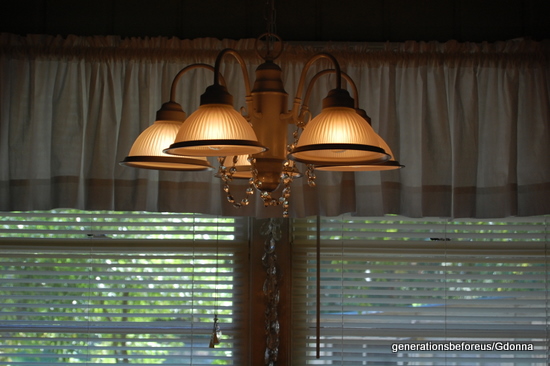 Difficult to see it clear but it has a romantic look with a pretty tablecloth and nice meal.