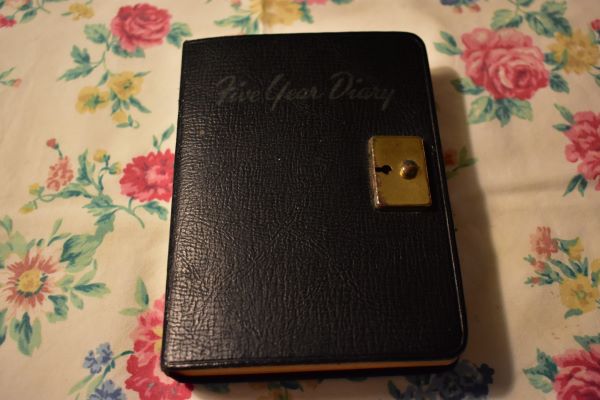 We continue our 1943 diary readings of the diaries of Lil and Bob and Lena and her son Richard. To read the diaries from the beginning just look on my menu bar living like the past and look back to January 1, 2022. I type the diaries as they are written including spelling.
We now continue the diary of Lil and Bob.
Friday, July 16, 1943. Cloudy till noon. Done the ironing - Bob late - Had home grown sweet corn & chicken- yum yum
Saturday July 17. Cloudy till noon - cleaned up house & baked cake & fried chicken - Bob up town to shop -
Sunday July 18. Cool wind- Bob up town for chronicle - Ralph & Betty here in P.M. with their new baby girl by adoption.
Monday July 19. Not a bit nice - Done the irrigating this a.m. Bob Marshall called - Sweet corn for supper.
Tuesday July 20. Some cold wind - Made jello & worked Nuco. Up town with Bob to do the weekly shopping.
Wednesday July 21. Fine day - Roast leg of lamb & sweet corn - called on sick neighbor Hanson.
Thursday July 22. Fine - Watered all the lawns front & back - Enough for one days work.
End of Lils diary for this week, on to see what Lena and Richard are doing.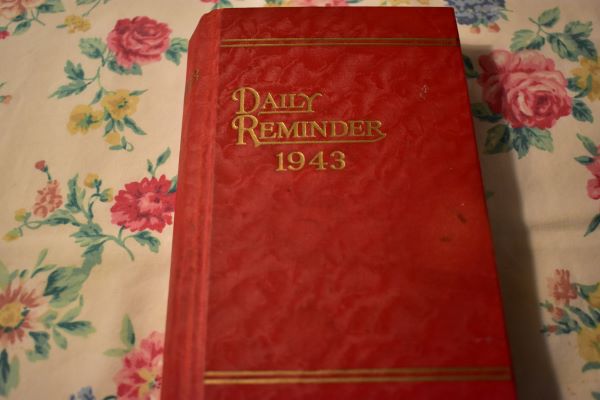 Continuing the diary reading of Lena and Richard.
Friday, July 16, 1943. We all got up early but Richard always does. I went over to the station with Eunice she went on the 7 o'clock train. Came home and got the beans on then washed the jars and put them in the canners had 13 then had 2 more for the small kettles then washed clothes. Elec came and put the new cord on the washer and later Cantlin came and cleaned the burners guess Im all set for awhile. Cord was $1.65 and Cantlin charged $1.75'
Saturday, July 17. Seems to warm up today but cool this morning. Got up quite early and did quite a lot today. Got down and scrubbed the kitchen linolium it was so dirty then after I got back from shopping at 2 o'clock ironed and waxed it. Took a bath it grew so hot while the wax was drying. The floor looks very nice. Meat and nucoa seem to be out this week. Got sausage and franks for his supper. Got a cake Carmels club.
Sunday, July 18. This turned out to be a hot day but cooled off this evening. Staid home all day and washed my hair this P.M. It needed it badly. Think Ill make a date with Mrs. Pafe West Leb and see what advice she can give me. Hope she will do it either long or short. I hate to have it cut again altho it is more comfortable.
Monday, July 19. Did the washing and got in the clothes then went over street and did errands. Got 2 kinds of bread etc and got Mrs. Denisons candy for which she sent me I got 10 choc. bars and 4 cents hard candy all mixed together Came home and did it up. Made fish hash for his supper.
Tuesday, July 20. Did part of the ironing and picked a second lot of string beans only got 7 pints. that makes 22 pts don't expect ill have anymore to can but must dust the shell beans as I saw several yellow slugs which I promptly destroyed. I think there are 5 rows of shell beans and I only had 1 1/2 rows of string.
Wednesday, July 21. Went to West Leb after finishing the ironing and got a haddock & Mackeral both nice and fresh also a can of clams not rationed. Fried the haddock for dinner. My foot or ankle was so painful I called Dr. Stephen and he gave me a prescription Hope it will be better soon.
Thursday, July 22. Not doing much today Washed Richards clothes and baked mackerel for dinner Had a terrible wind & rain storm this P.M. at around 4 oclock I had lain down as must do with my bad ankle I think the treatment will help in time I couldn't go out but am in hopes I can go out tomorrow altho I suppose I shouldnt.
The end of this weeks diary readings, we will be back next week.
Grandma Donna