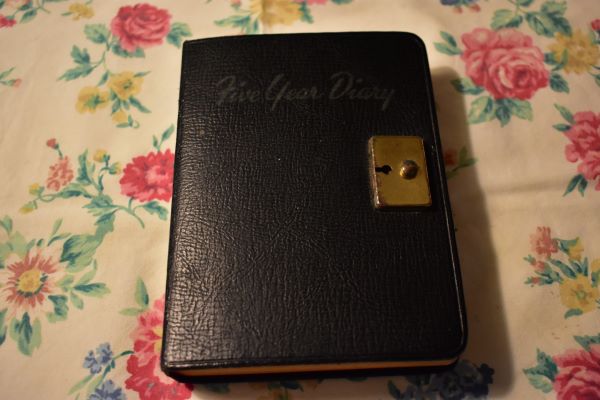 We continue the 1943 diary readings of Lil and Bob and Lena and her son Richard. To read the diaries from the beginning look on my blog for the date January 1, 2022 for the first reading of these 1943 diaries.
We will continue now with the reading of Lil and Bob.
Friday, July 9, 1943. Warm, 91 on B Porch - 86 degrees in house - Baked apple pies & fried chicken - Out in grove in P.M. to get cool-
Saturday, July 10. Hot day - 90 degrees - Cleaned house & V BLinds - Up town with Bob to shop.
Sunday, July 11. Hot 95 degrees - Bob up for a Chronicle - No lawn cutting - Too hot.
Monday, July 12. Nice cool day - Bob took dressed poultry to frozen food locker for Mrs. Frahm-
Tuesday, July 13, Partly cloudy - Done the washing - Bob cut front lawns - Ruth got E Pad for Mrs. Hansen also H.W Botts.
Wednesday, July 14. Cloudy & cold wind - Walked up to 3rd St store to shop dressed 3 chickens. Kokjens up in Eve-
Thursday, July 15. Cloudy all forenoon - watered front lawn - called on sick neighbor Mrs. Hansen - Ruby H. returned Electric Pad.
End of this weeks diary reading for Lil, now on to see what Lena is doing.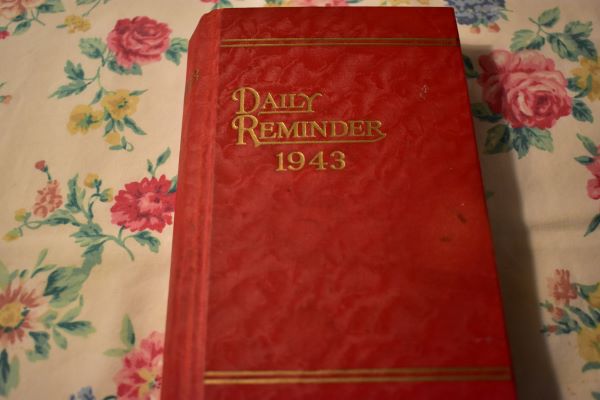 Continuing the diary of Lena.
Friday, July 9, 1943. Got 3 doz eggs & small and a chicken. had a letter from Eunice she arrives at 4:30 Sunday. Bot 1 doz donuts of Joes hope they are good. 2 lbs onions 25 cts. Wanted a cake but some how was forgotten.
Saturday, July 10. This month is going fast. Stuffed the chicken I got yesterday. This has been a very hot day. I worked hard moved the table down stairs just to dress up but think Ill move the couch back again as it seems to bother Richard about the outlet behind the couch. Linnie and Miss Shaw came over and spent the evening just as I got thro with the chicken. I got Richard some sirloin but he didnt like it, also a lb of sausage and other things baked beans.
Sunday, July 11. Roasted chicken. Was very hot. EUnice came on the 4:30 and I met her. We had a good visit and she is a great talker as she said.
Monday, July 12. A stormy day by the looks and didnt do any washing will do it tomorrow. We went over street.
Tuesday, July 13. Got up and did part of my washing had to get them in before they were quite dry but did very well. Went over street P.M. and did quite a lot of shopping and Eunice is bound to carry things.
Wednesday, July 14. Did some ironing before we went to W. Leb. after the fish got mackerel and salmon and a filet of haddock. We are having hot weather right along. Have pulled up the pea vines and hope the later ones will give us a few. My garden is being over run with weeds as I dont work in the garden while Eunice is here. The string beans are all ready to can and will can or rather pick them tomorrow. Went over street P.M. and got canning sugar makes me 2 coupons 10 lbs and have 2 more coming.
Thursday, Jully 15. A little cooler today but a hot sun. We didn't go out anywhere but I picked the string beans and fixed them to can during the day. Eunice is going early tomorrow morning and I'll try and can and wash the clothes. I have left from the first the week.
End of this weeks diary readings. We will be back next week. Grandma Donna