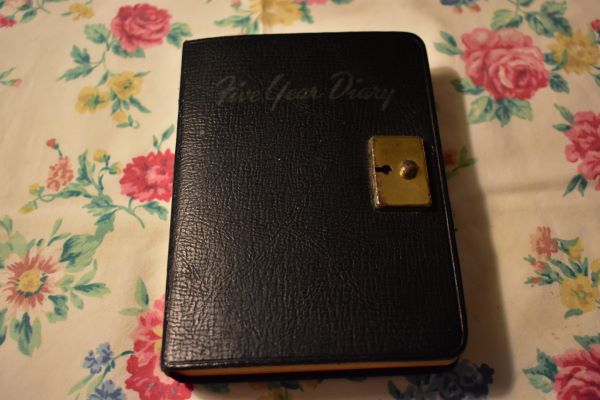 We continue the reading of our diary from Lil and Bob. I type out the diaries as was written by the writers.
Monday, March 22 1943. Fine day - Took a home hair shampoo. Bob late home, stoped to shop on way home.
Tuesday March 23. Fine day. Done the family wash. Bob home at 1:30 cut the lawns.
Wednesday March 24. Fine day. Made butter or mixed butter and Nuco - done some out door work - Bob cut Frahms croquet lawn.
Thursday March 25. Nice day. Ruth & Judy in part of forenoon waiting for Bob to come home for a chance to go up Town. Nothing done.
Friday March 26. Light shower in a.m. Fair in P.M. Ruth & Judy over. Letter from care. Bob late done the shopping on way home.
Saturday March 27. Fine day, cleaned house - made Jello & B. Berry jam & Bob home at 1:30 - Cut back lawn.
Sunday March 28. Some what cloudy - Bob at W Tower 8 to 10 - home with Chronicle from 10 to 10.
End of Lil's diary reading for this week.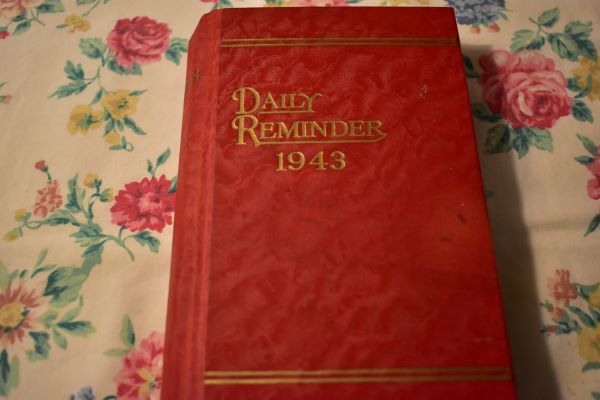 Continue the diary reading of Lena' Diary
Monday, March 22, 1943 Signed on $5.00 for Church and expect to give another $5.00 to the Red Cross which I think very necessary. I wonder if Ill have a chance to go to church now it is warmer and also if Ill get a chance to work on surgical dressings. It seems hard to get down there time enough to do much.
Tuesday, March 23. 28 degrees. Canned what was left of the chicken and will have some soup to can. Did most of the ironing. Washed 2 dresses and ironed them had very good luck altho one was supposed to be dry cleaned. Had to fry oysters for supper.
Wednesday, March 24. 19 above. This is a nice Spring day. White frost this morn and the road clear of ice and drying up fast. I had planned to go help in the Red Cross room but was as tired and shaky gave it up and mended. Fixed my navy dress I had washed and ironed yesterday it didn't seem to have grown smaller I was afraid I couldn't wear it and hemed it up just the same. Cloudy most of the day. The ice hasn't gone out yet.
Thursday, March 25, 42 degrees. Went to West Leb, this morning after going to town and got a few things I wanted. Some chops for dinner and a frozen fillet for tomorrow. This P.M. cleaned 2 shelves in the pantry. The mice are pestering me right along.
Friday, March 26, 26 degrees. Richard wanted a cheese they had at Sargents and it weighed 1.0 lbs I got 1/2 and bot meat to last til ration next Monday but I think we will get what we need the way it looks. Some were left without butter or sub. but I had just colored a lb of parkay so with economy will be alright til Mon or Tuesday and I hope they will have nucoa. They had small haddock but had a frozen fillet I got yesterday so couldn't have one. Washed the ceiling in the small room.
Saturday, March 27, 44 degrees. Today is a nice warm day and I didnt go out anywhere but kept busy only for a little rest after dinner. Made molasses cookies first. The ice is started on the river seems good to have the river flowing Hope it will not be high water this Spring.
Sunday, March 28, 30 degrees. This is a typical spring day the sun shines but the wind is cold. Im beginning to think about a garden and havent even sowed tomatoes. I want beef steak seeds if I can find them. Lena Whitcomb called this P.M. had a nice visit and her son will be 18 in June but has broken his arm and I doubt he can join the army.
This is the end of this weeks diary reading. I will be back with the diaries next Monday. Grandma Donna