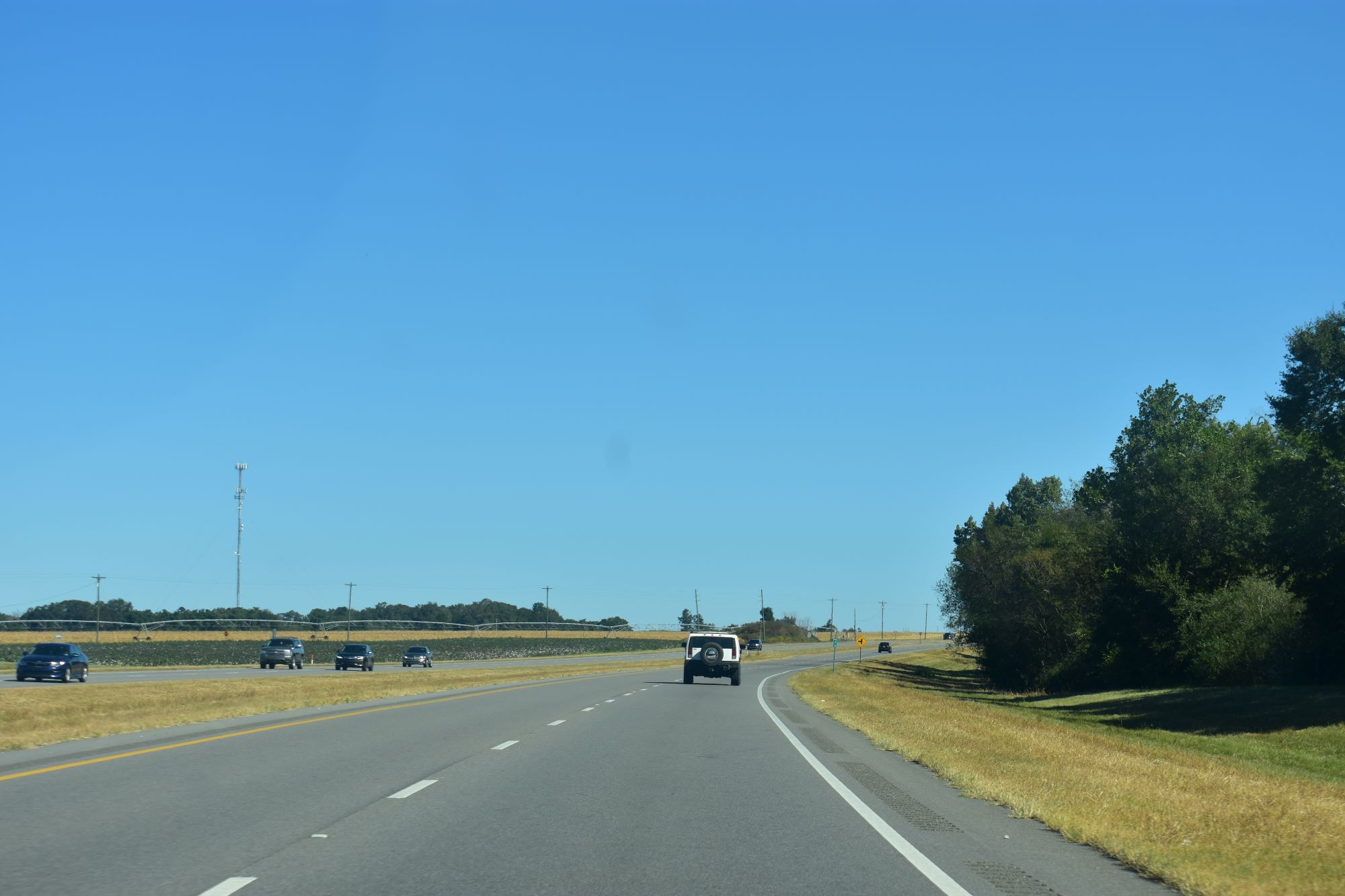 Charles and I have been on the road quite a bit recently trying to get our Tiny house, "Myrtle" to where we can sleep over so it is not so hard on us and so much spending on gasoline.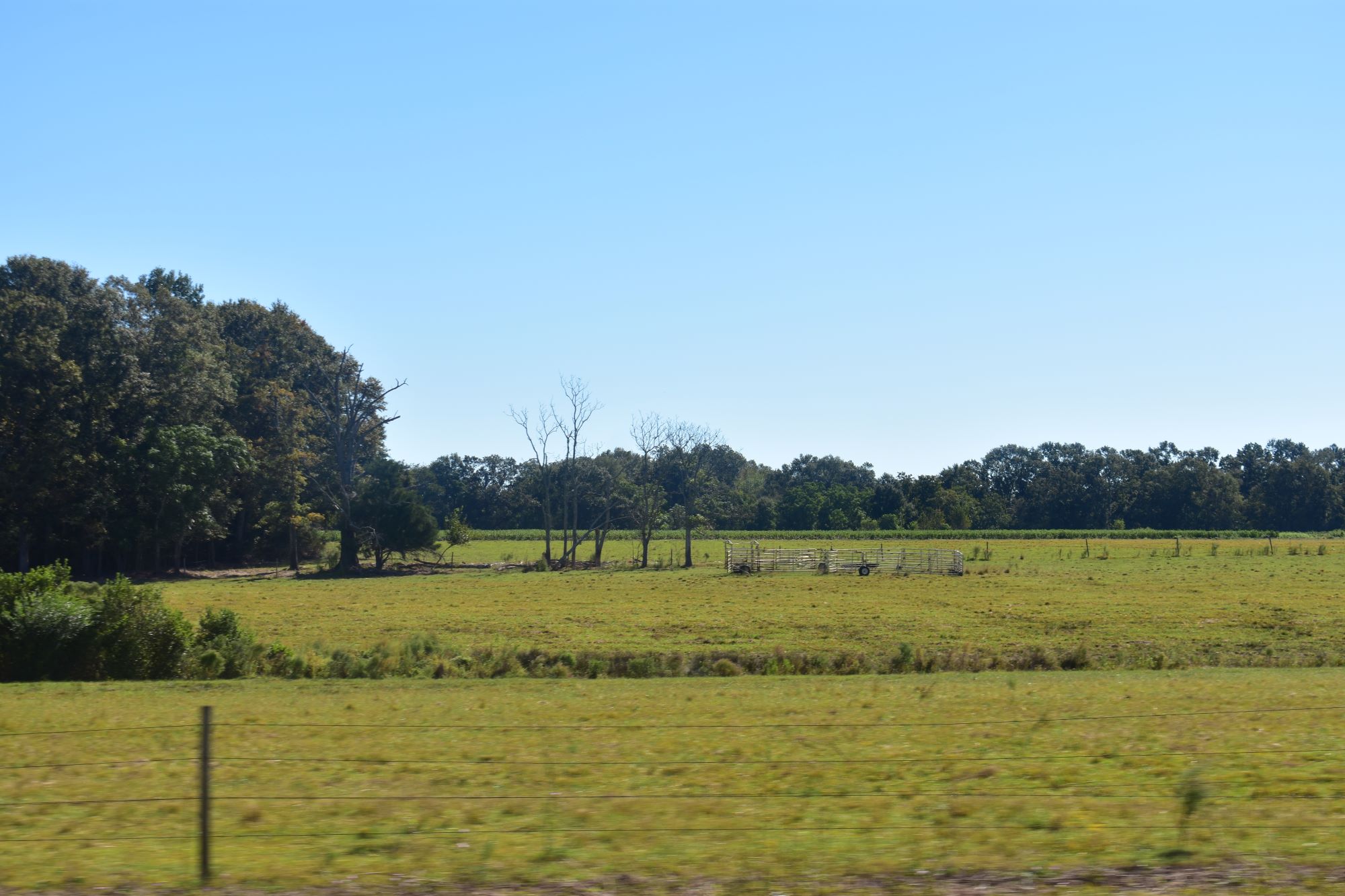 I do love the drive to Madge and Myrtle's. It is calming..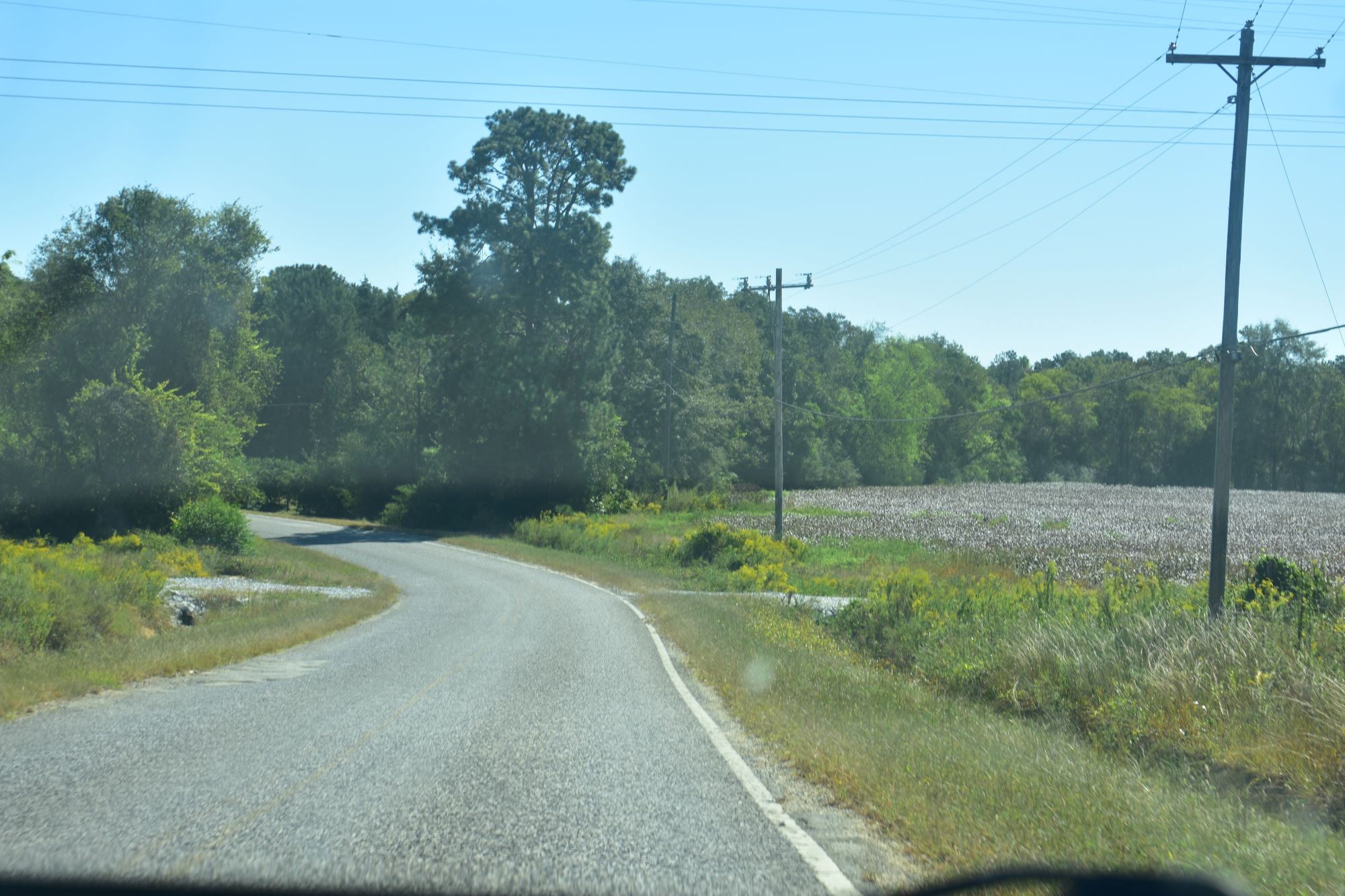 As we turn on Roaming Horse Road we are going down towards the lake.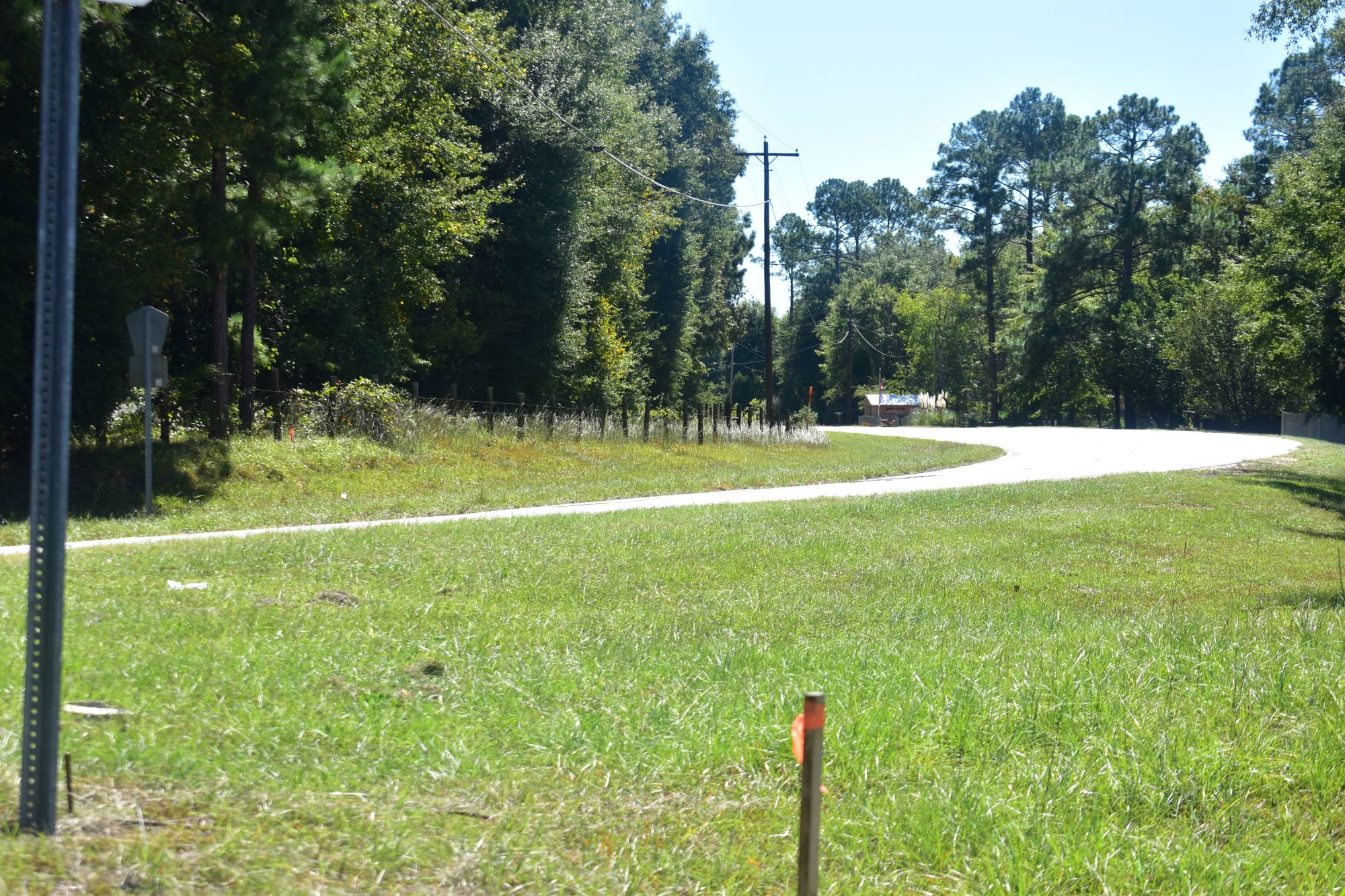 We turn and twist different roads. This road we are about to turn on is Flying geese road.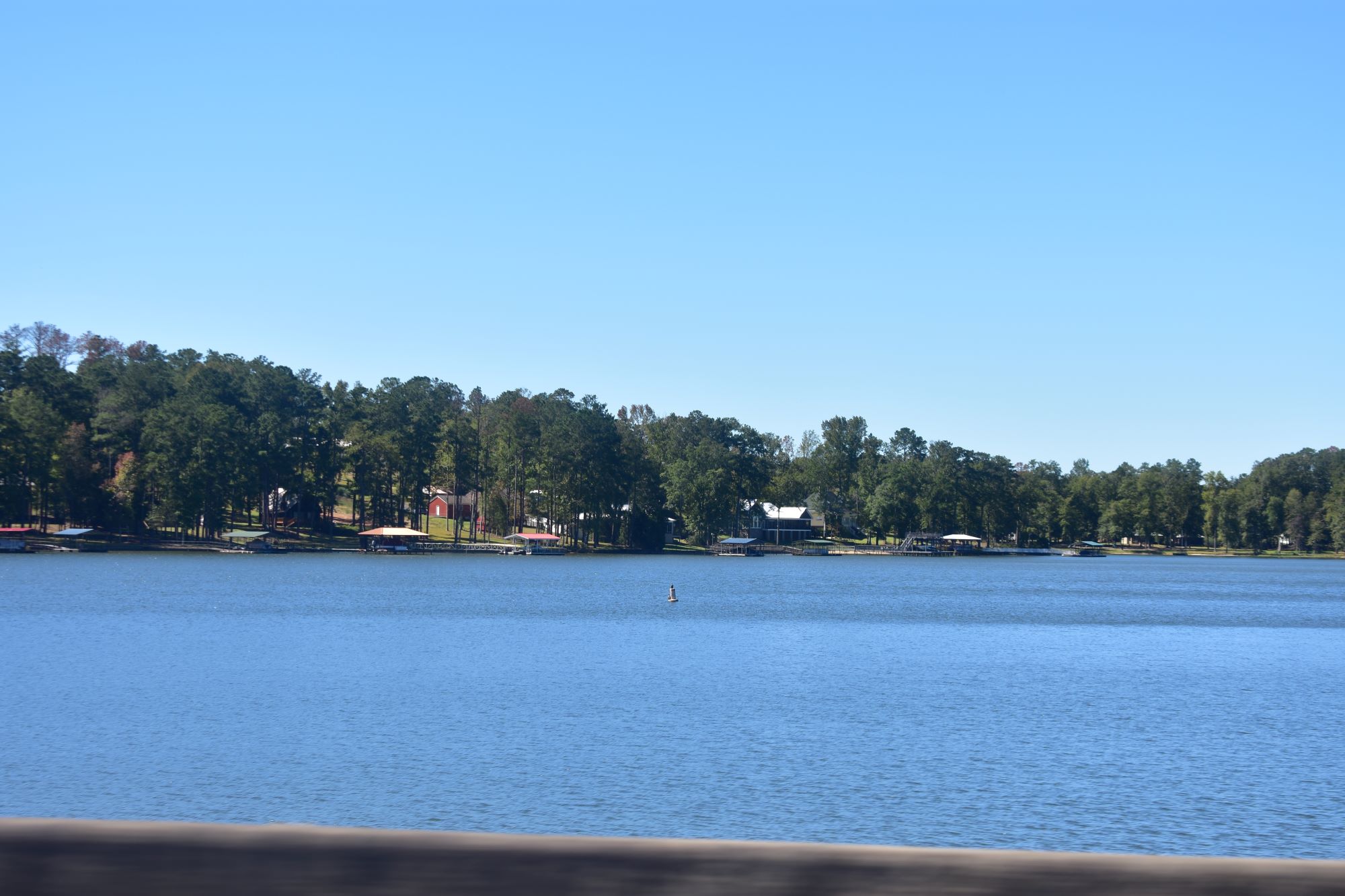 Flying geese bridge.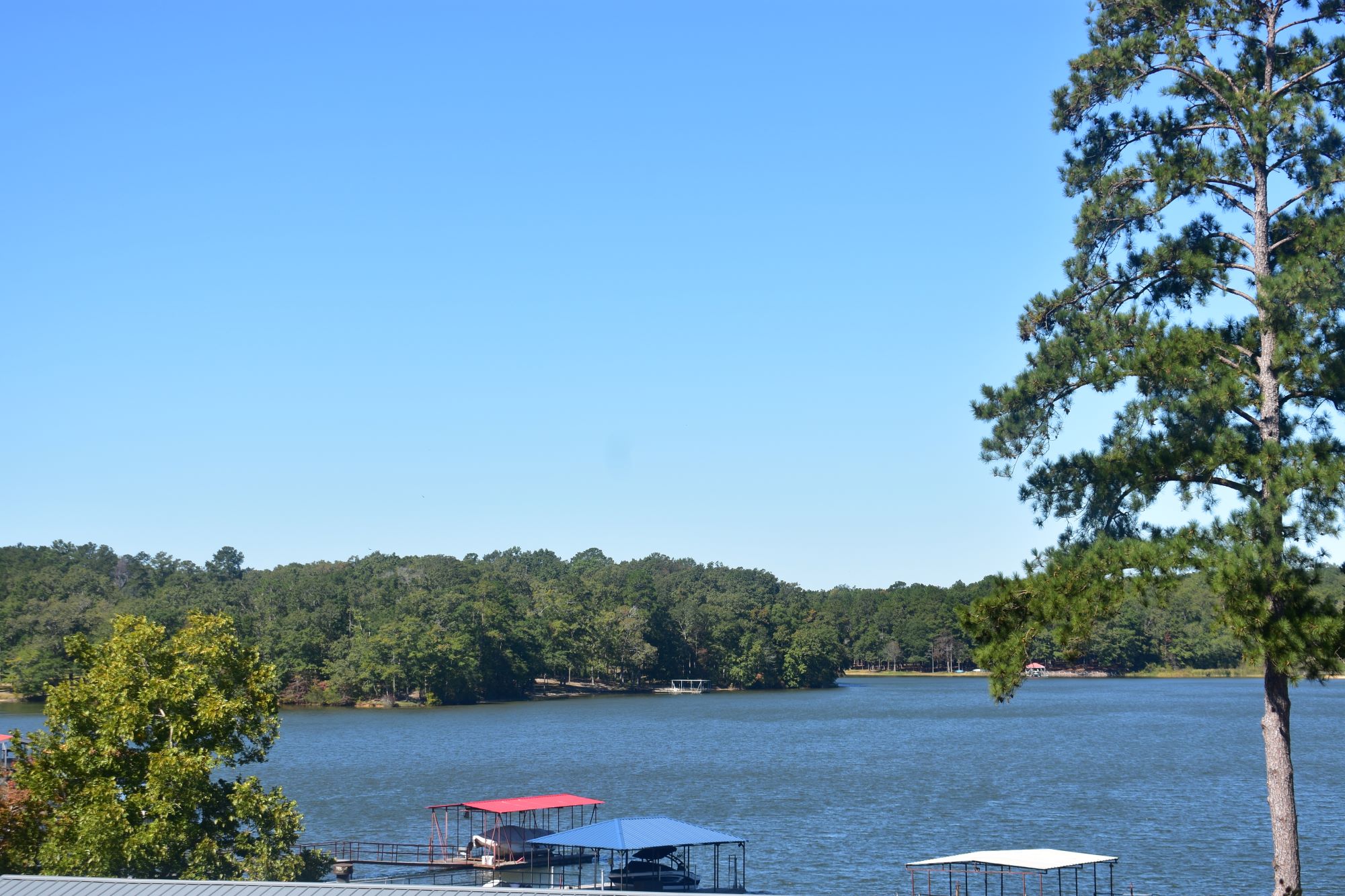 And then we go up to higher ground above the lake.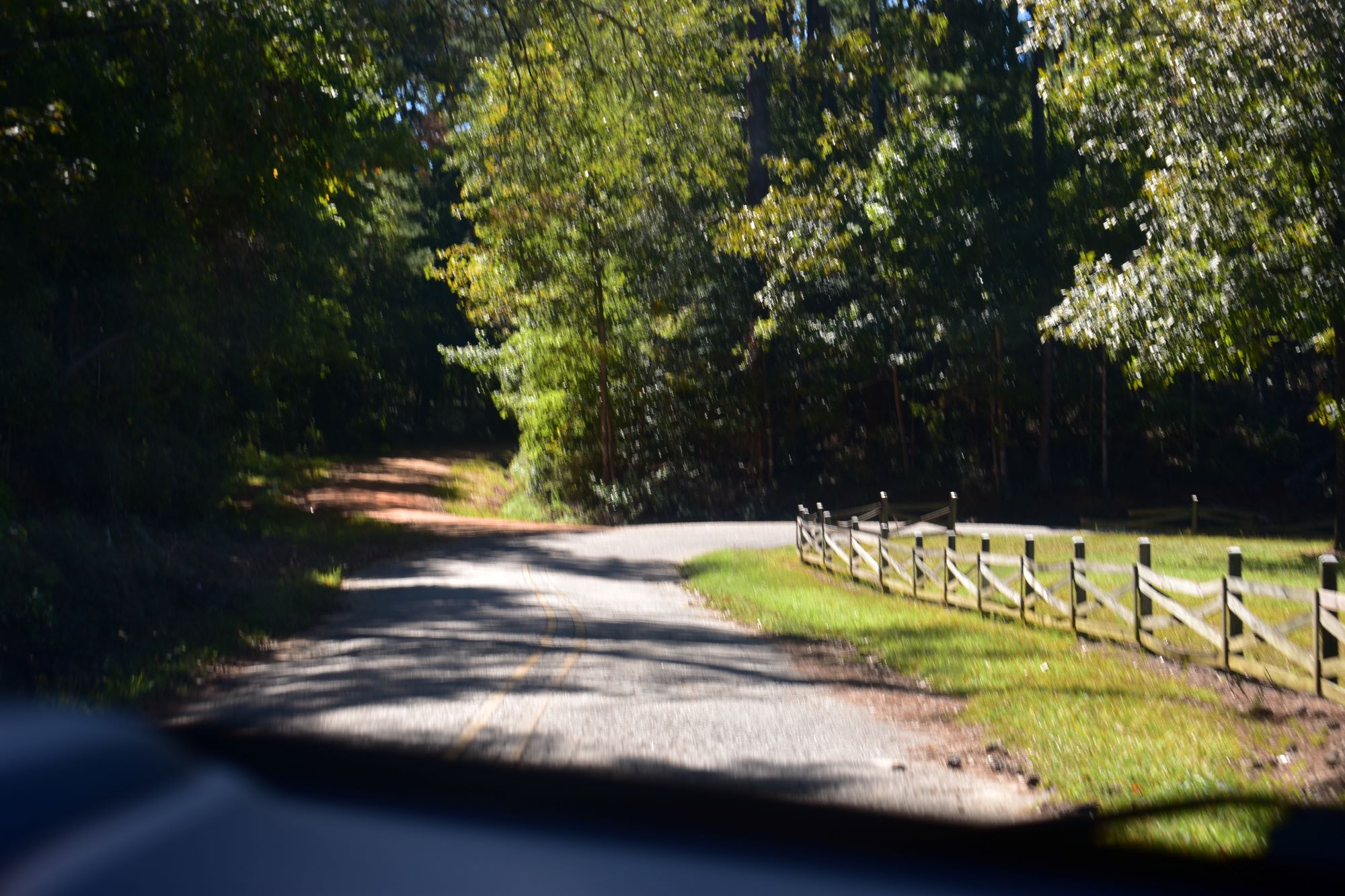 On Crepe Lane that leads to Myrtle.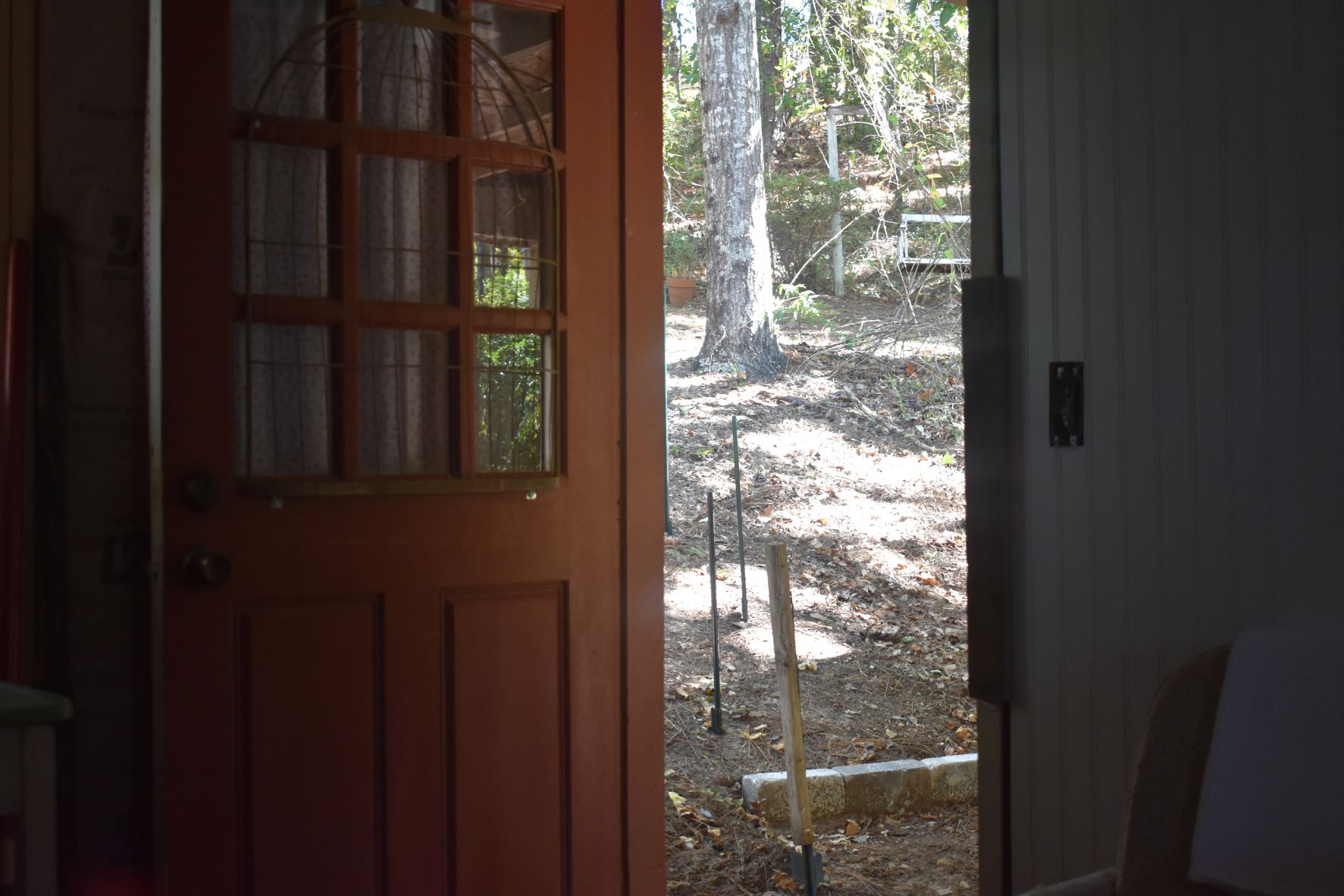 We have arrived at Myrtle, our little tiny house we are working on and looking out the door to a taunting task that I have this day. I am making steps into the hill so I can walk up and down without my knees getting too sore.
Charles has many small jobs inside Myrtle that take some time to do so I decided to work on the steps.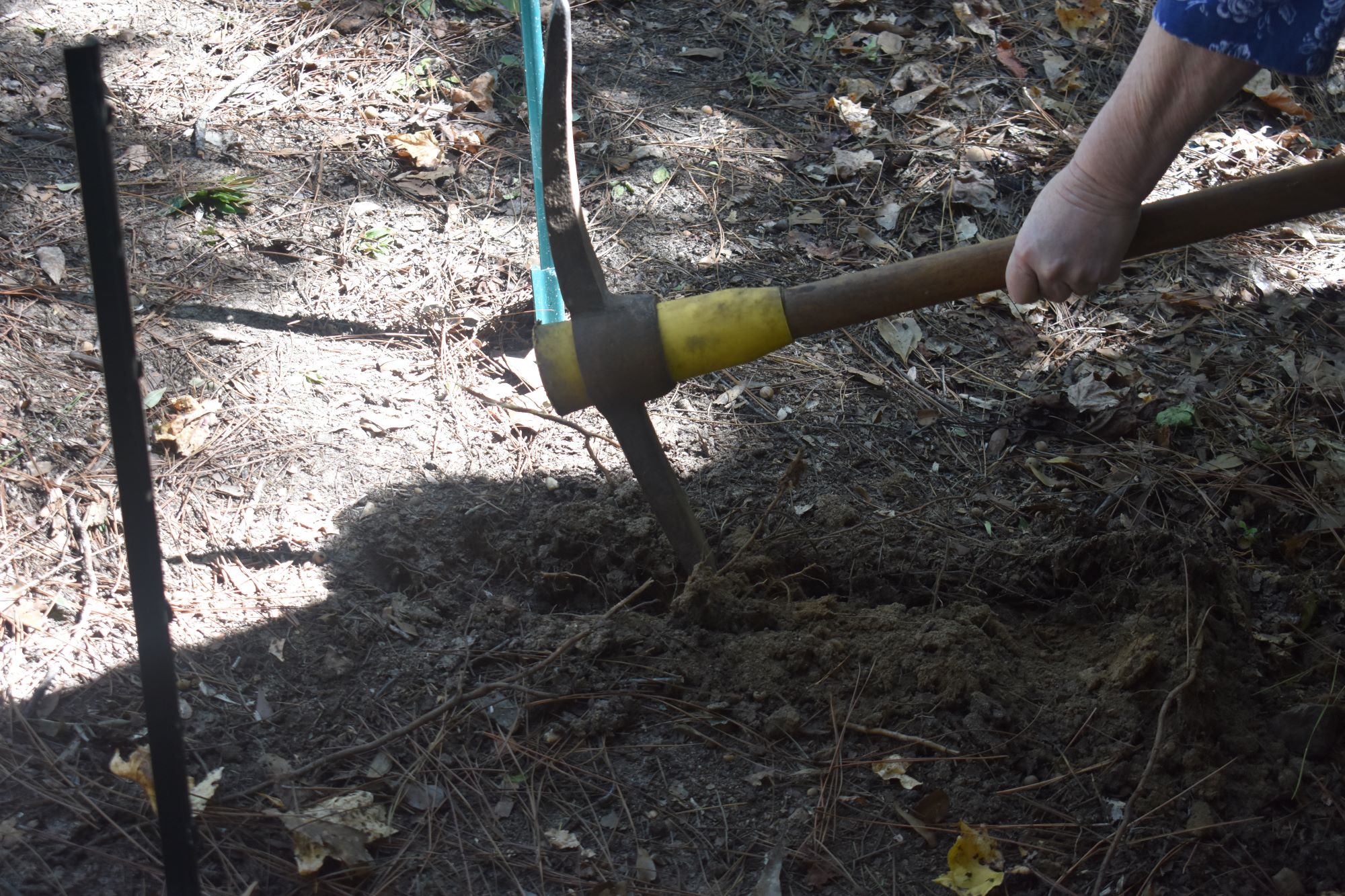 I haven't handled a pick axe in a long time and I can tell you that three days after I still knew it.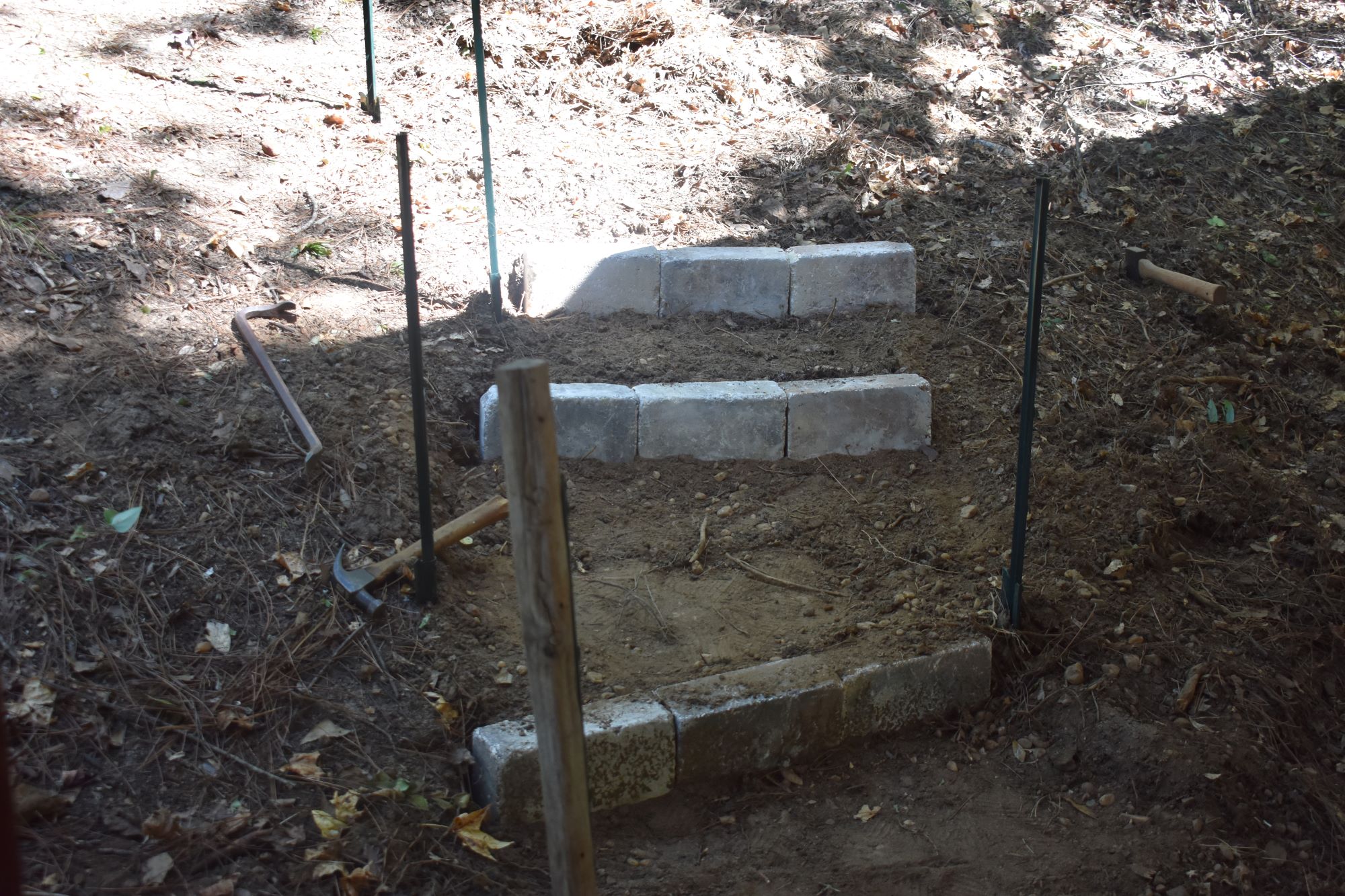 I kept working, getting my outline of what I was going to do. I did not want to go straight up so it would need to curve. These steps will lead to a fenced in area for our little doggies we call our girls. It is important to get this job done because we need their fenced area to be done as soon as possible and they need the steps because they are older girls and climbing the hill is difficult.
Charles helped me out by carrying up most of the blocks and laying them to the side and he chopped the tree roots that I could not manage because they were too big or this would have not gotten this far.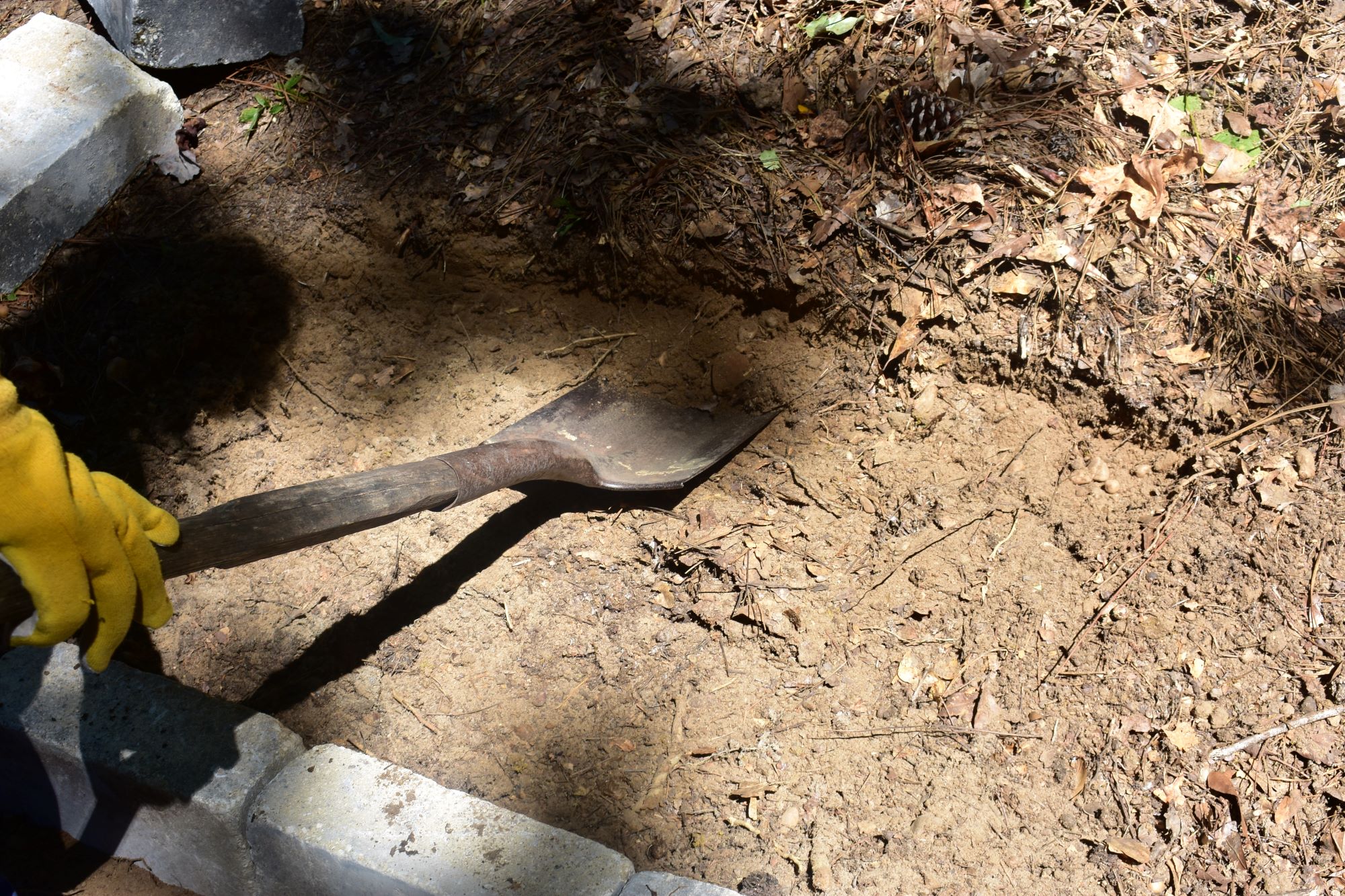 It is a good thing I garden....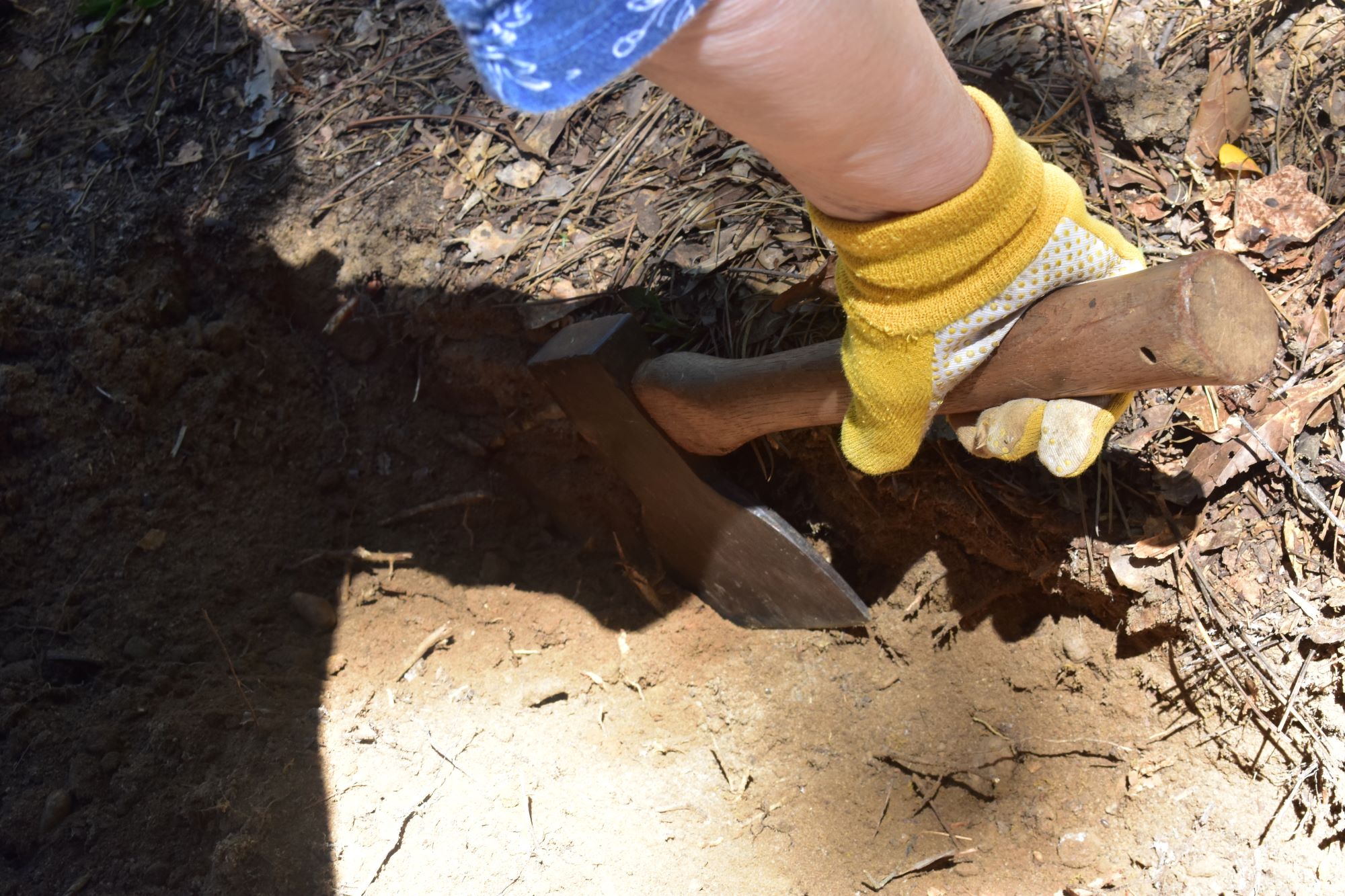 Those darn tree roots were a challenge and my wrist are not strong but they are stronger this week than they were last week after I got to where I could move them again.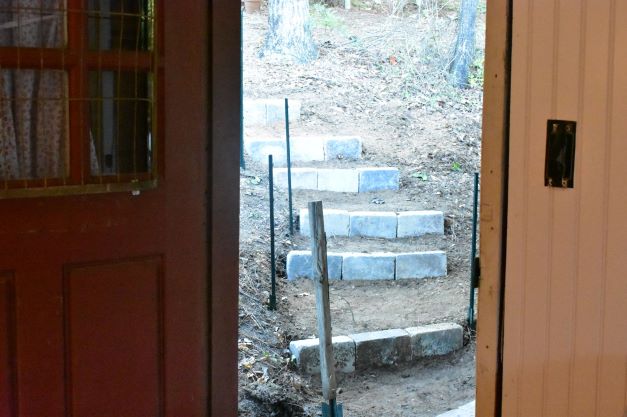 Well, this is how far I got before I had to quit. Now I have to go back and dig down more and level them and put some rebarb in front of the blocks and put some mulch down. Then a handrail.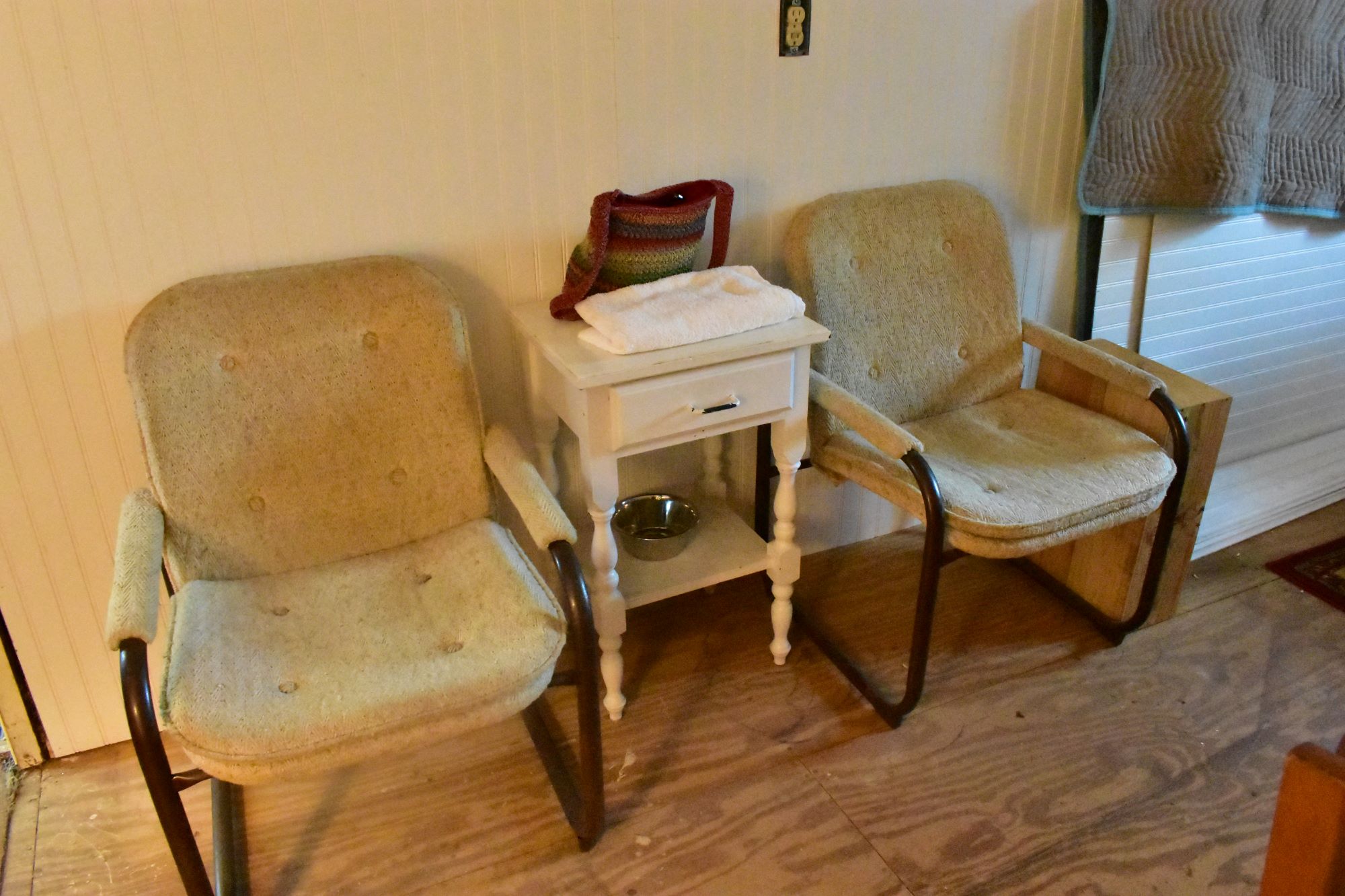 Inside Myrtle I have made a few areas of comfort. I am glad we did not get rid of these old chairs.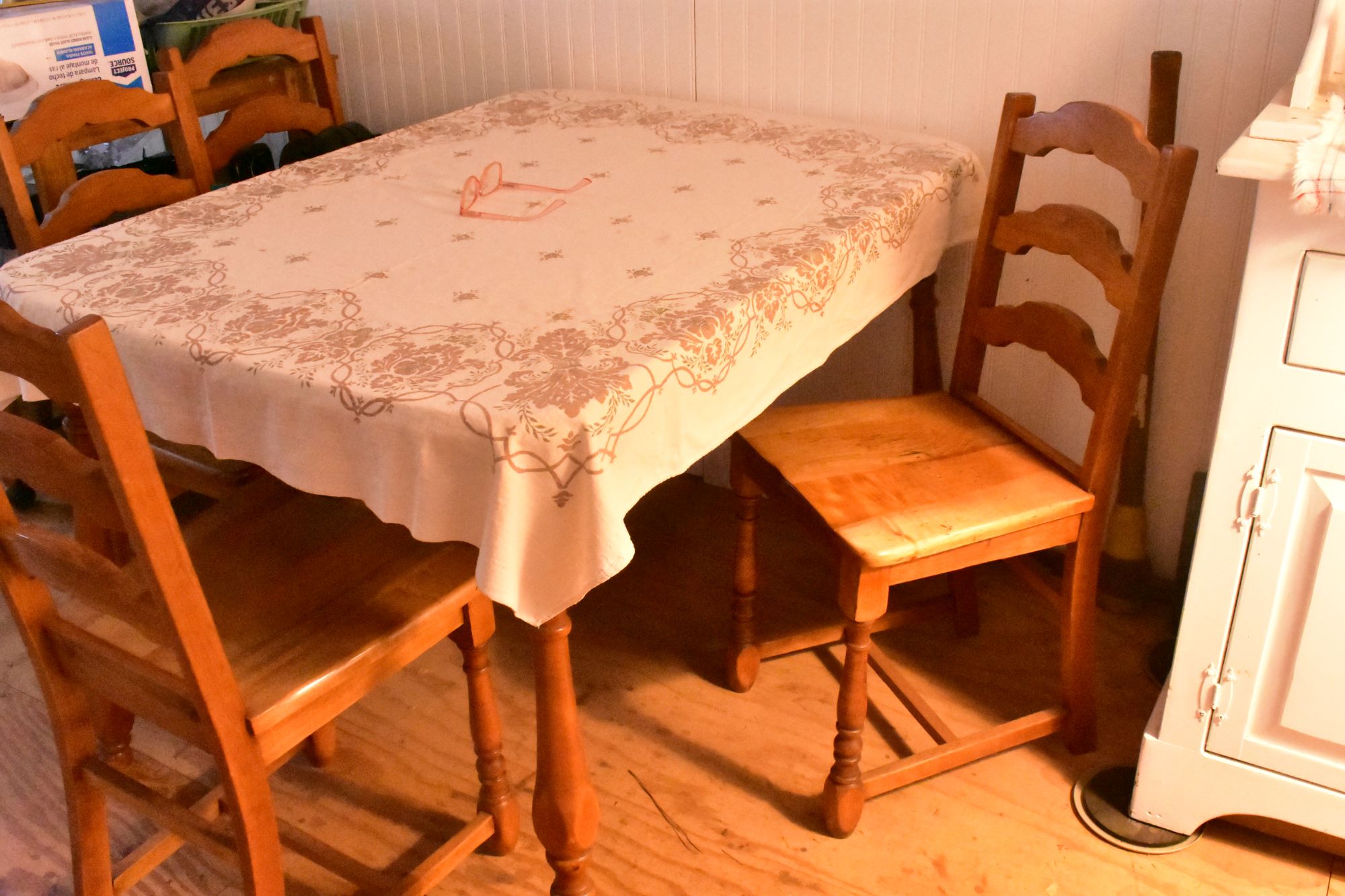 Here is where we eat our meals and a few time now we have invited Madge come down to eat with us. She said the other day that she misses us when we are not down working on Myrtle.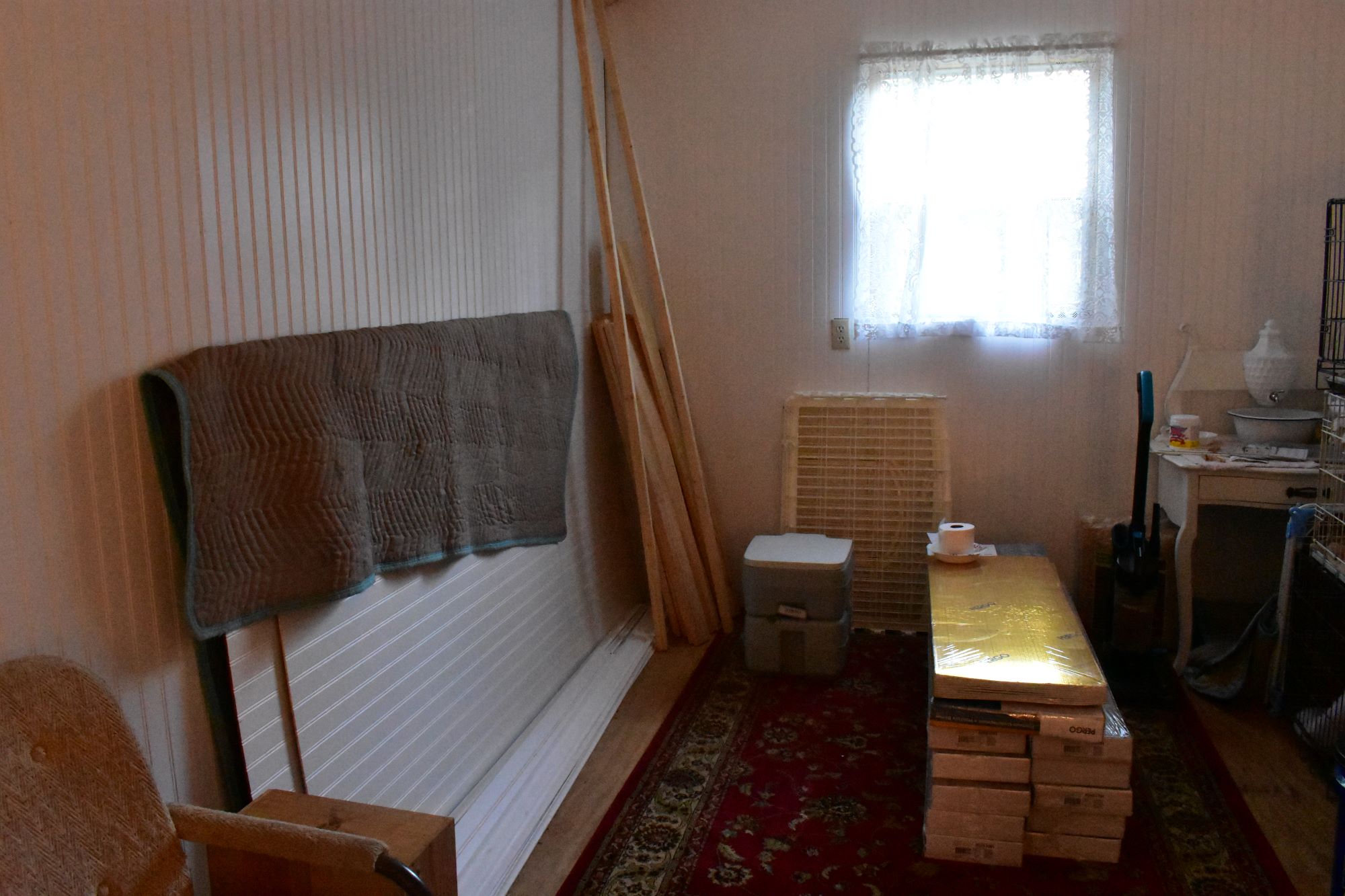 It has been difficult working around the things we brought up for comfort such as the wash stand, table and chairs and the bakers rack to hold some food and dishes. But they have all been helpful. We just move it out of the way.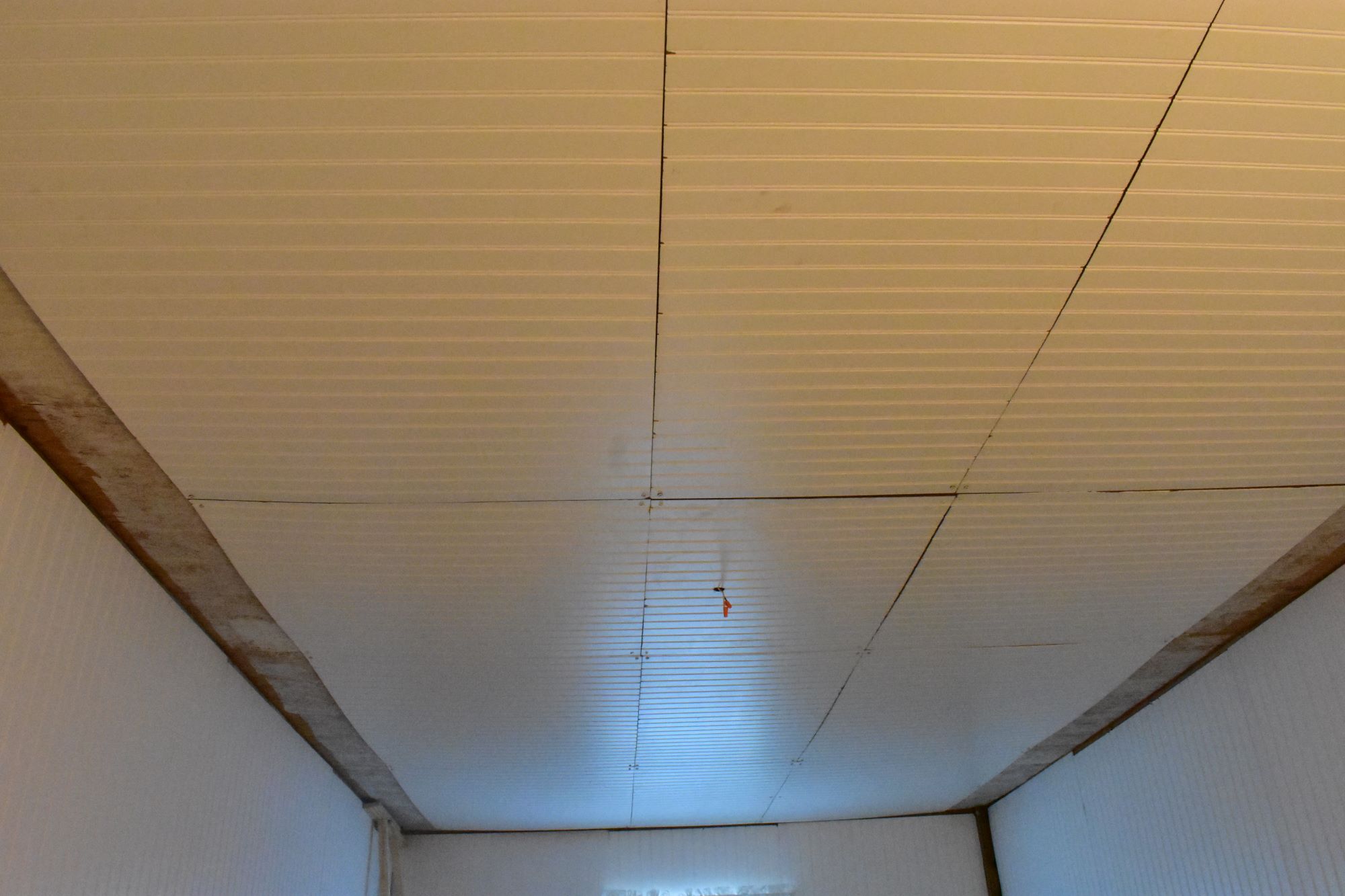 We finished getting the bead board up so now we trim it out. This is the only way we could manage it. This was a real neck, shoulder and arm strain. We will cut bead board strips to strip out those sides and we have nice boards that will frame all this in and make sense when it is done. We have the pretty trim there for the corners and windows and we already purchased the flooring.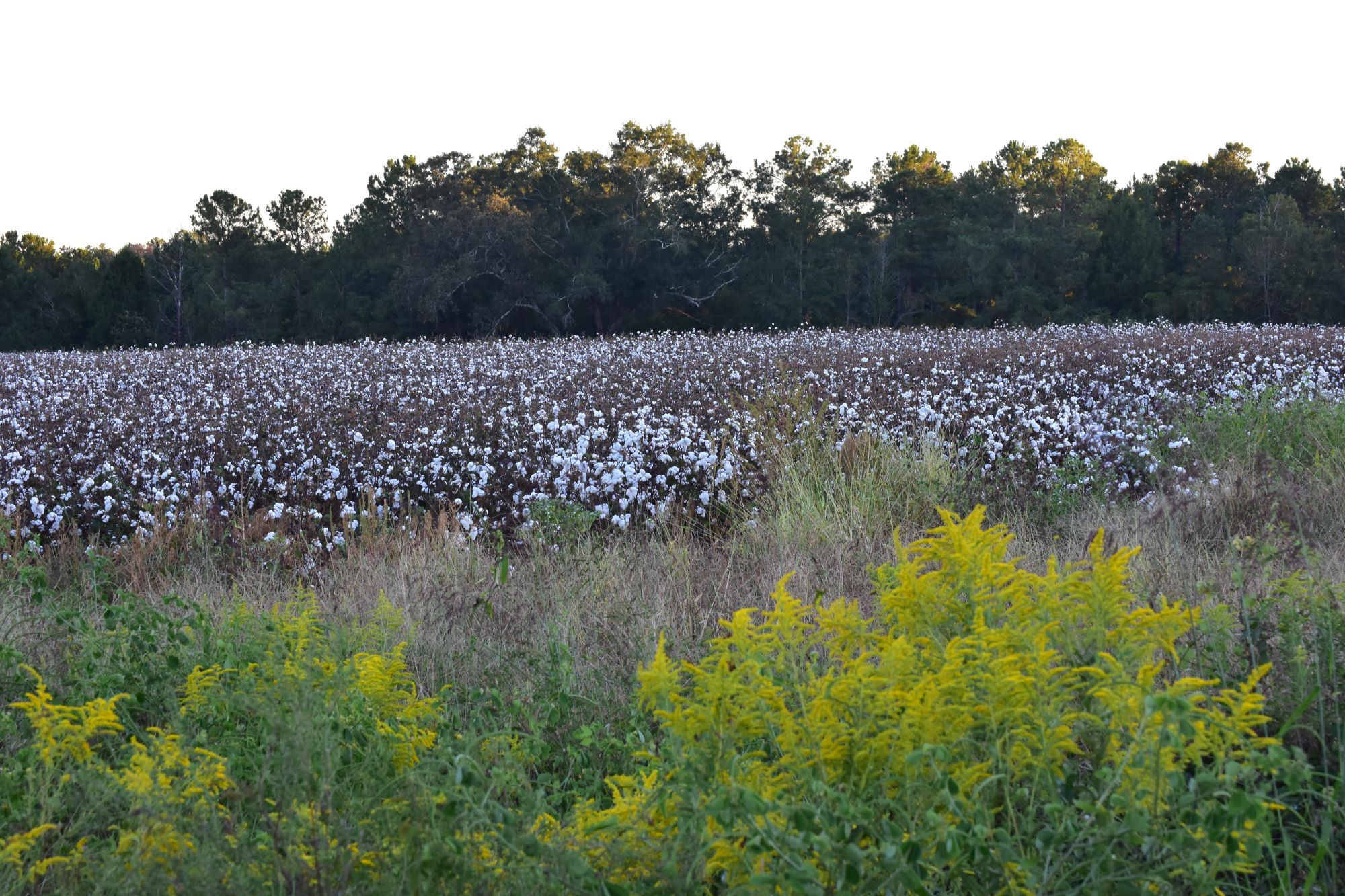 We always enjoy the cotton fields when we leave to go home.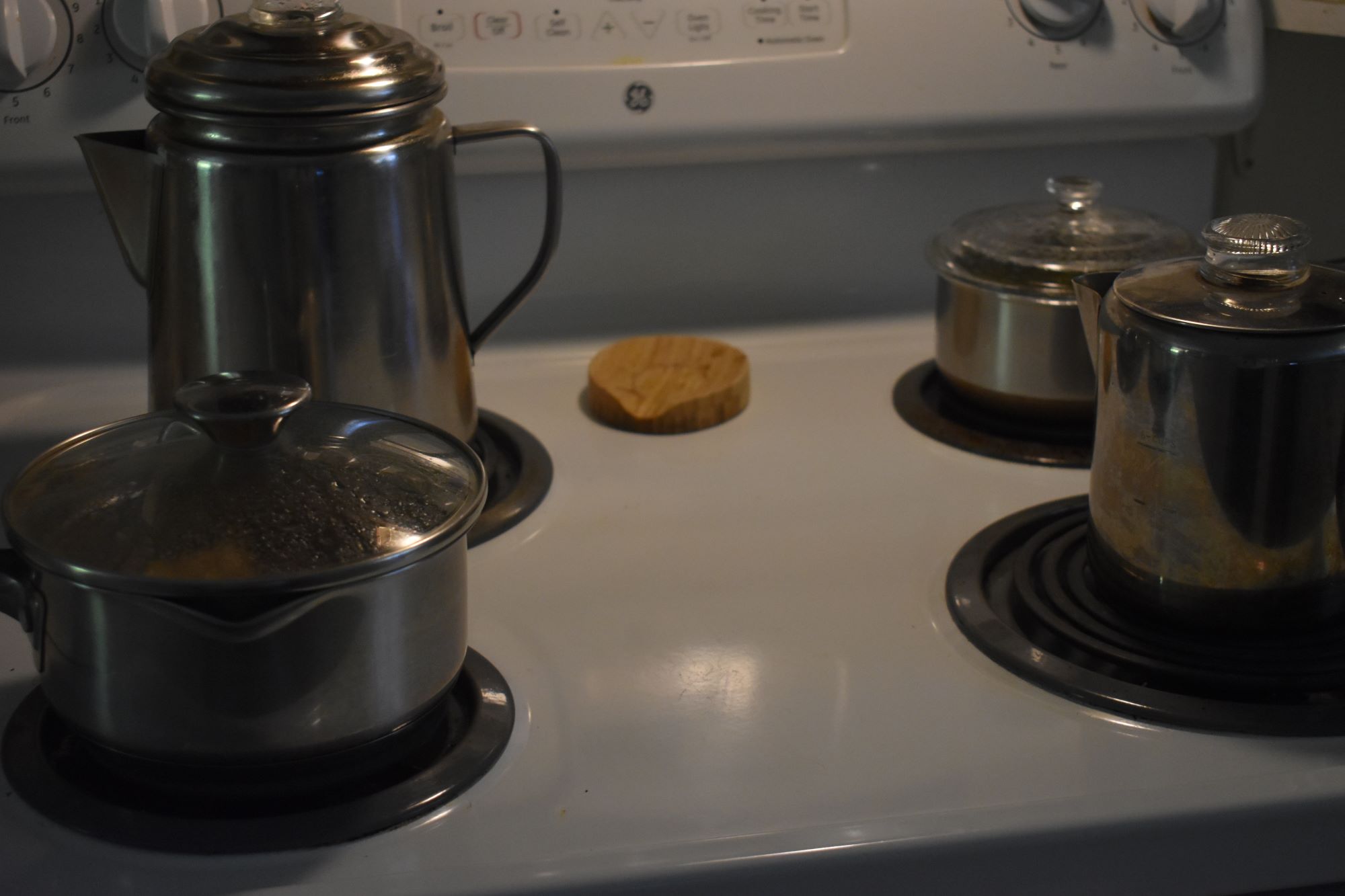 Back home it is normal cooking...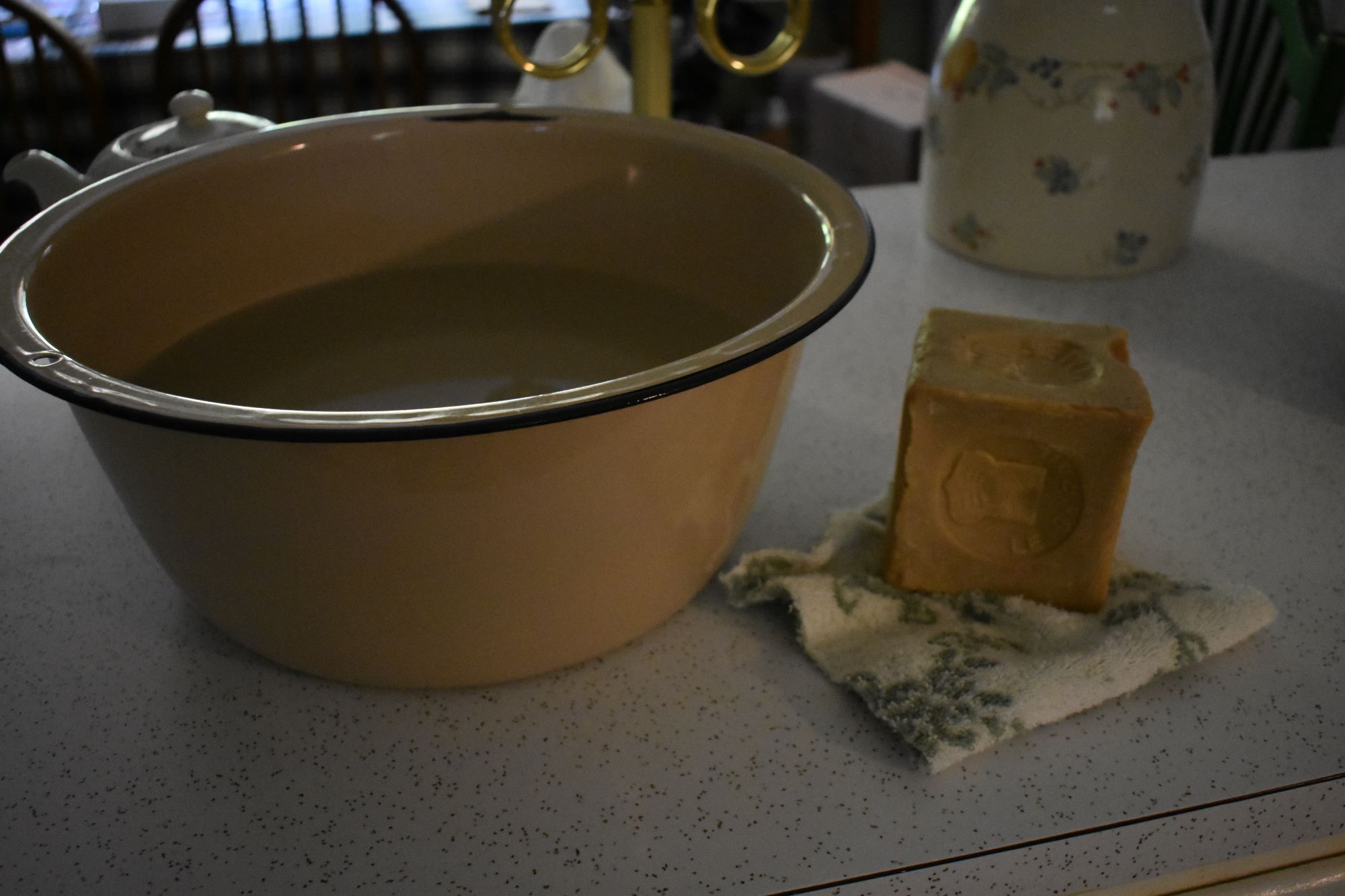 Doing my one room proper cleaning...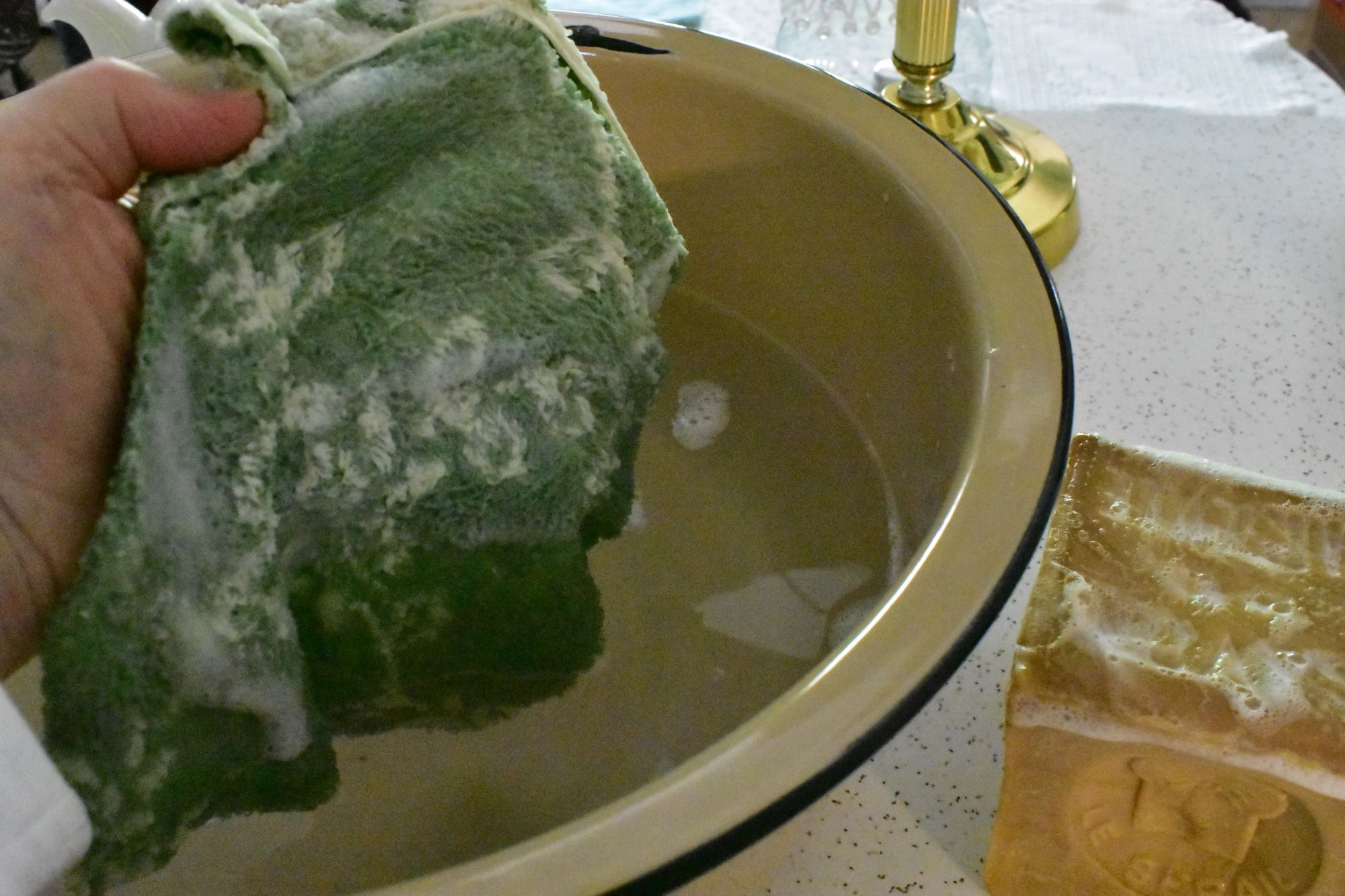 This day I was wiping down blinds...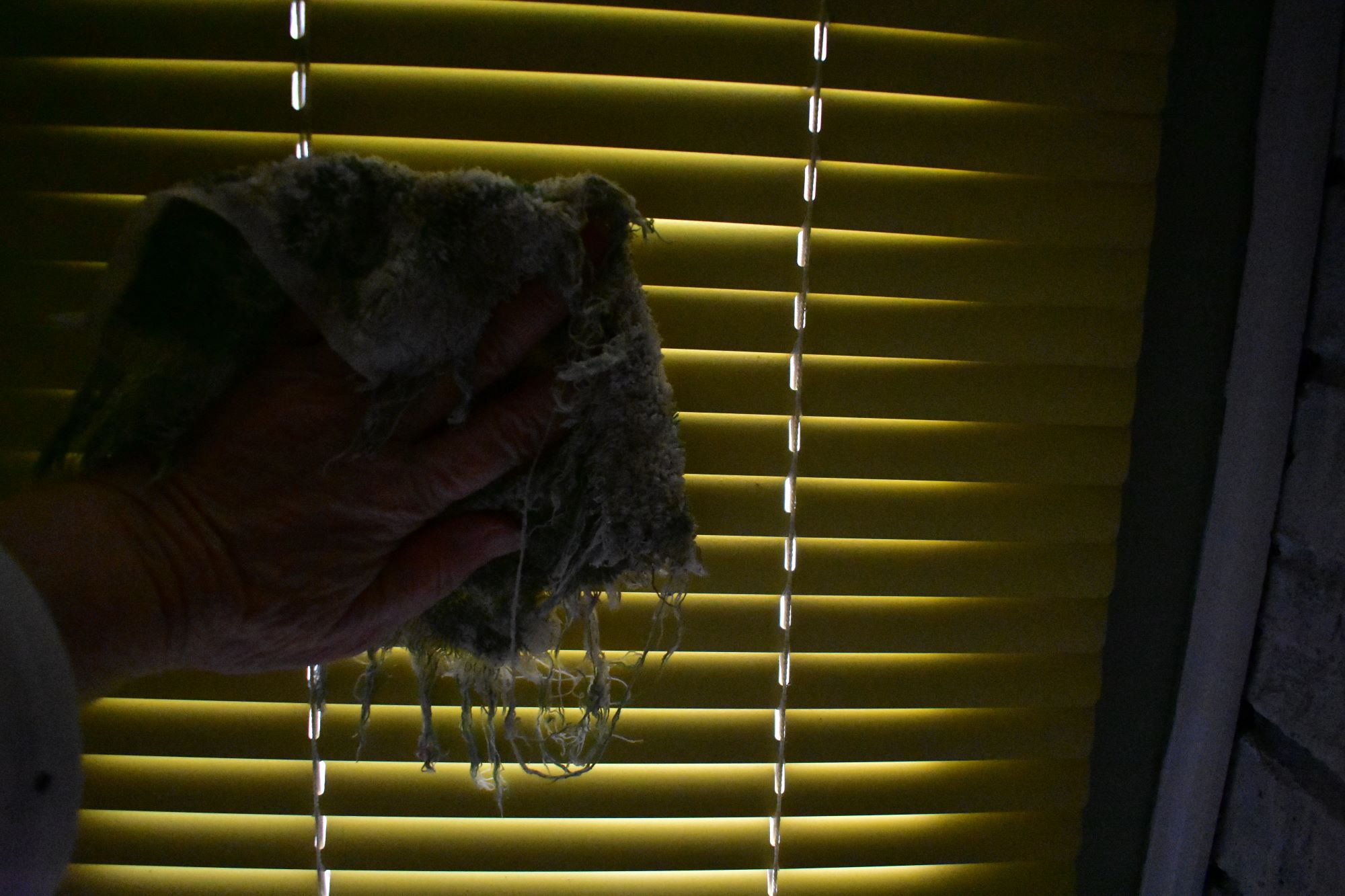 When they are in need of a deep clean I will take them down and hang them on the wood fence outside and wash them..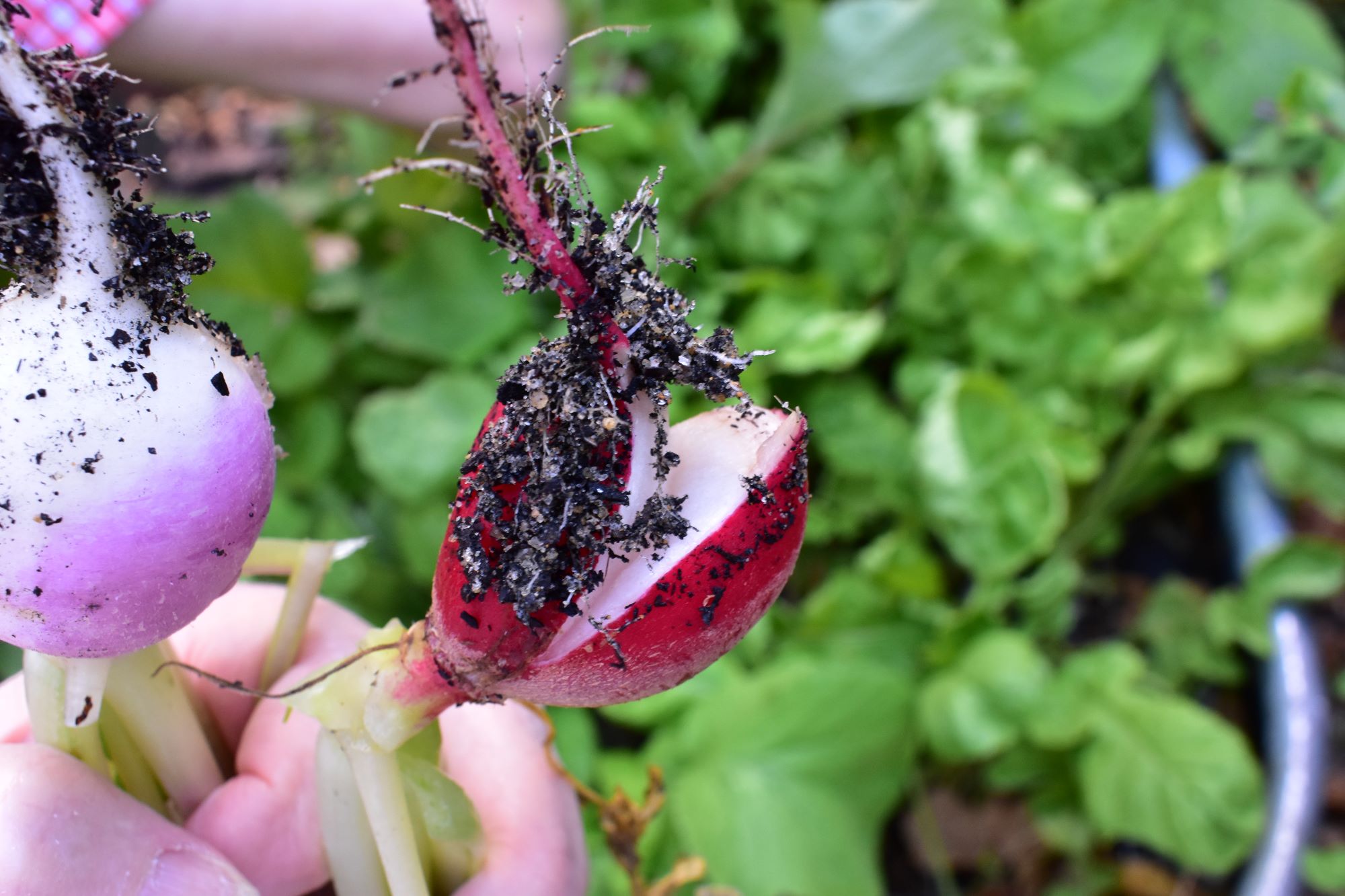 Starting to harvest the radishes, this one was a little late and burst open but still usable. We sauteed them with our meal.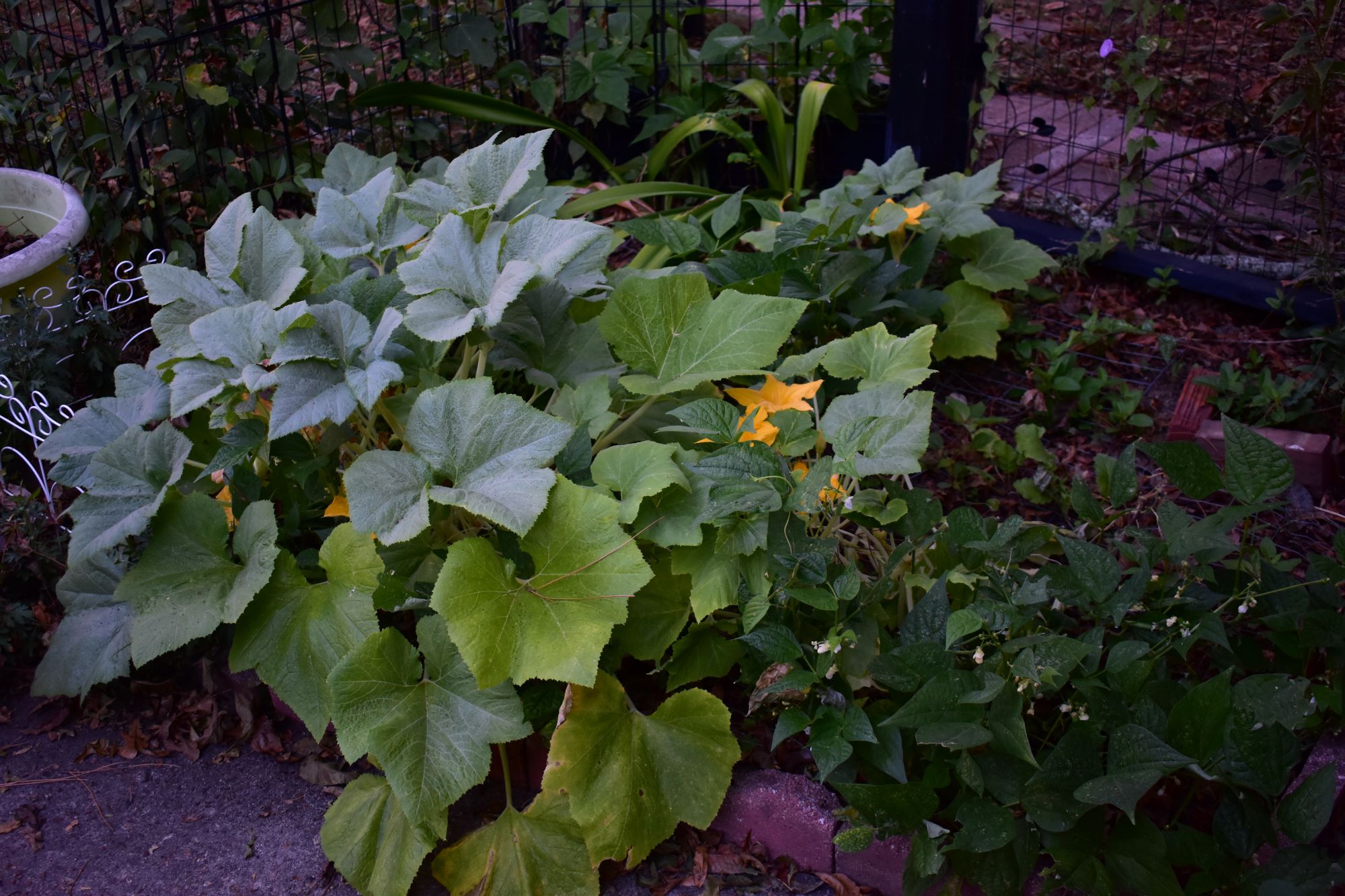 The fall test garden is doing much better than I thought. We have had no rain here at our house in over a month.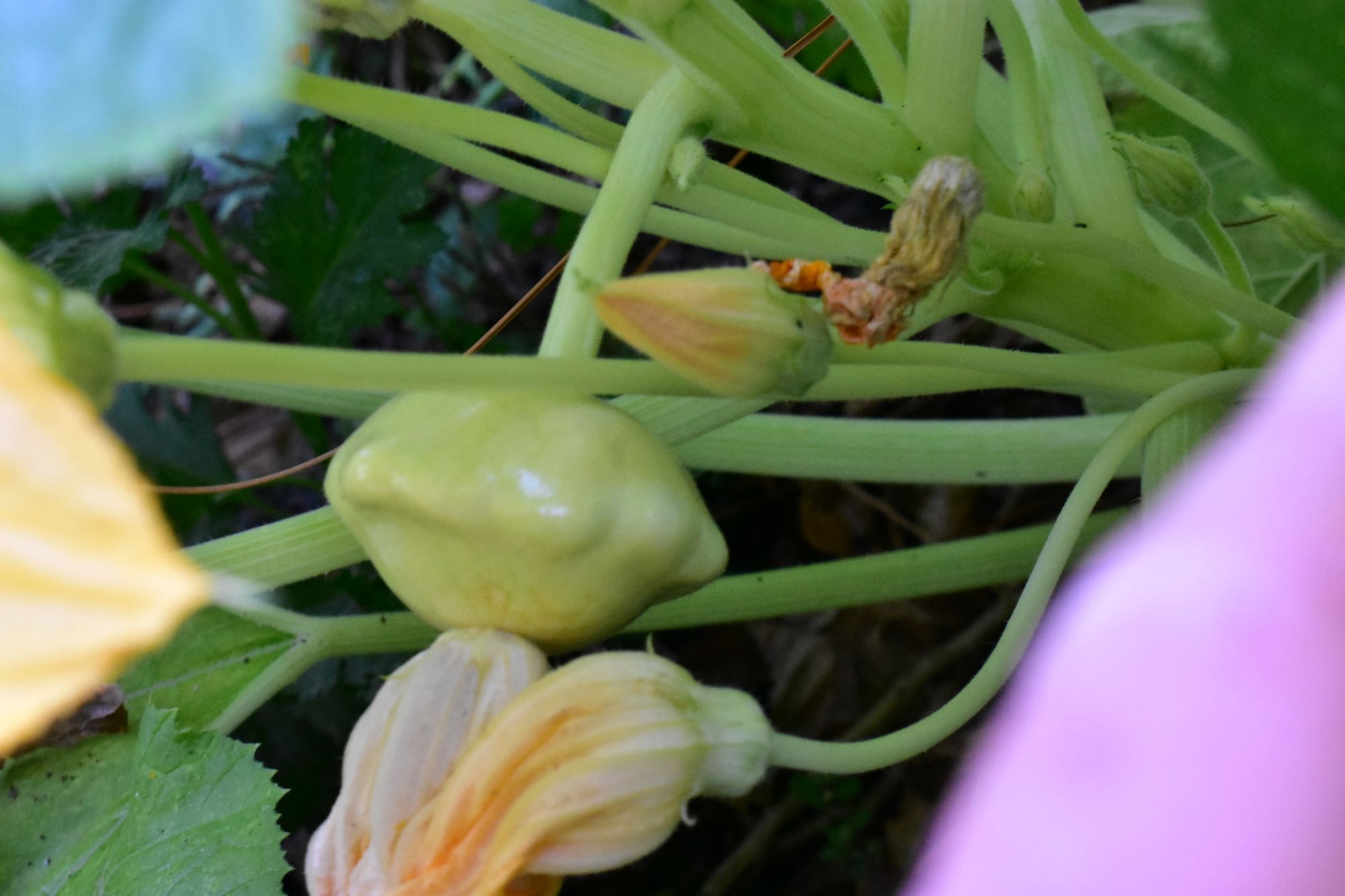 Have our first baby fall pattypan squash so now I know I will plant these next year and probably plant two weeks earlier.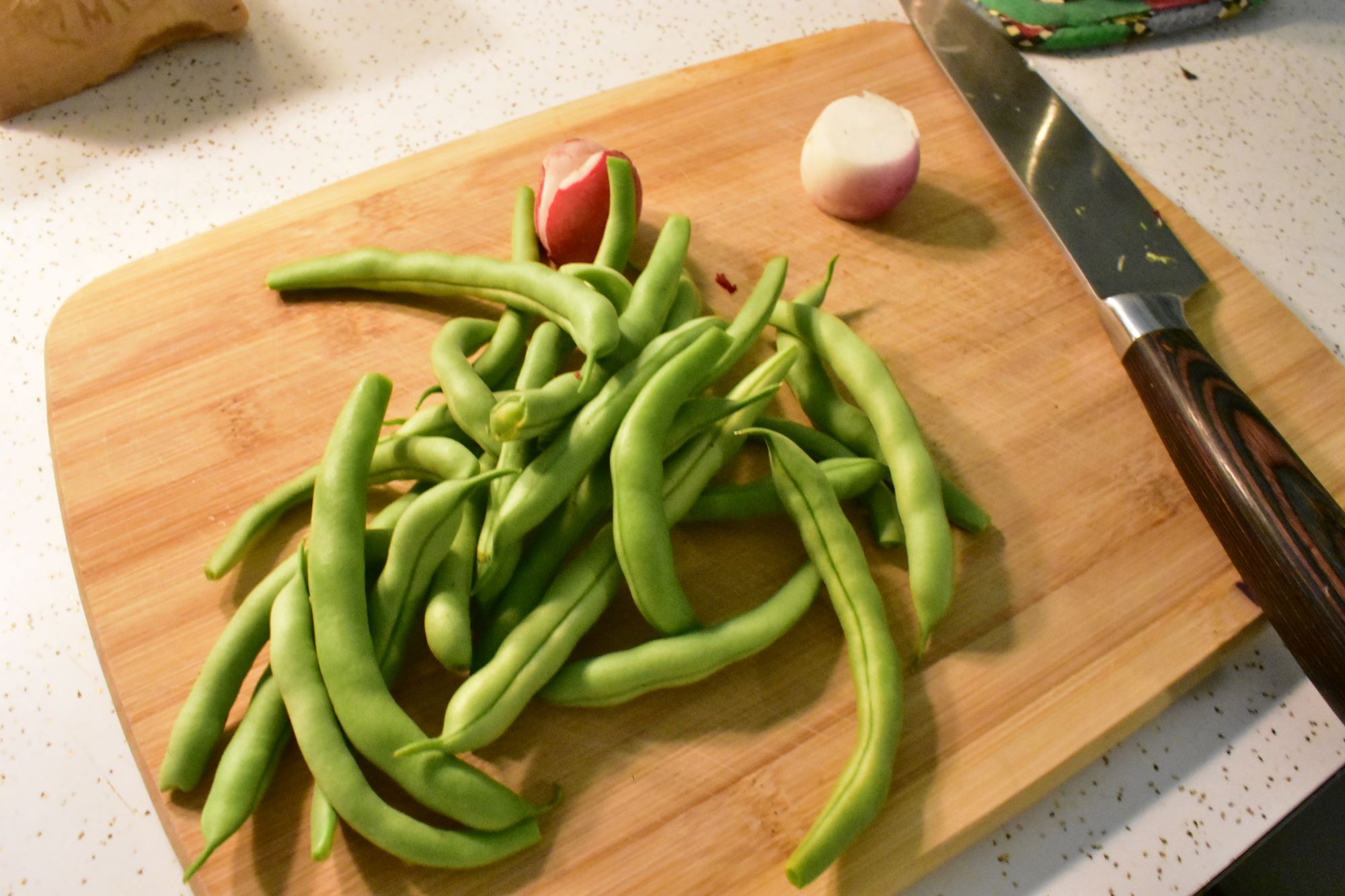 These are from the fall bean seeds I planted in mid August and we are starting to harvest now. Our climate has changed and so we are trying new things and this seems to work. We get such hot weather in spring now that it seems fall gardening may be better for us.. We have baby okra pods on our okra plants now. Our spring okra did not do anything this year and we are hopeful for fall okra.
I have a lot of catching up to do with regular things. I have gotten behind on ironing and other things. I am not going to stress over it because I know it will settle back down. The one thing that is helping me to keep going is that Charles is still out there working his job and doing this extra work.
I hope that we will both remain in good health, we have paid for all of these expenses as we go and the way it should be. It would be easier to pay someone to come in and do this for us but we would not have the memories we continue to make.
Just a reminder, if your comment does not show up right away it is because I am away from my computer. Comments must be checked for spam before posting, we don't want any of that here in our little peaceful place. :)
Grandma Donna