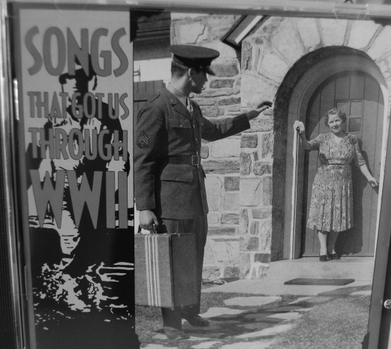 We made our decision to not leave the 40s. However we have not "yet" studied the year 1944 and as many of you know we have been doing history projects of living like the 40s and finding out about the home front during ww2.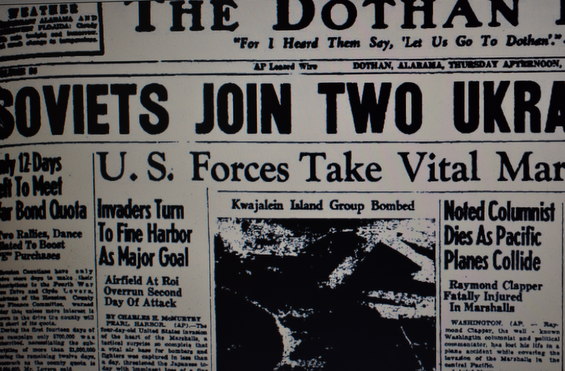 There are many books about ww2 but not as much about the home front during the war. We have lived like 1942 and 1943 but not 1944. We did not go in that order and when we started we jumped right into 1943 to learn about rationing.
We are a bit intimidated about doing 1944 because the war has ramped up big time and rationing is really tight during 1944.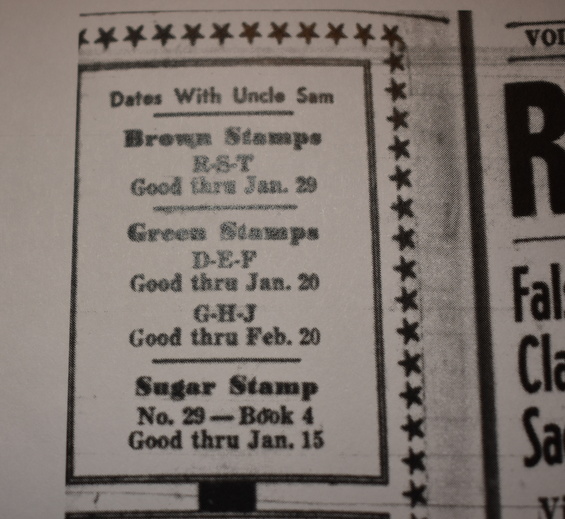 This month I have been putting together our 1944 notebook with newspaper articles so we can follow along. When we were going to the library (often) during our year of 1943 I did extra research about 1944 but did not use it so I had some reference material ready to use and I have been adding to it. I need this information to simulate this year of 1944. Rationing is confusing and we try to do it as much as we can with using the paper clippings.
In the 40s I have found that the Thursday paper would have the grocery ads and which ration stamps were being used and the amount of stamps needed for purchases. Some times there might be a grocery add on a Wednesday or a Friday but mostly it was the Thursday paper.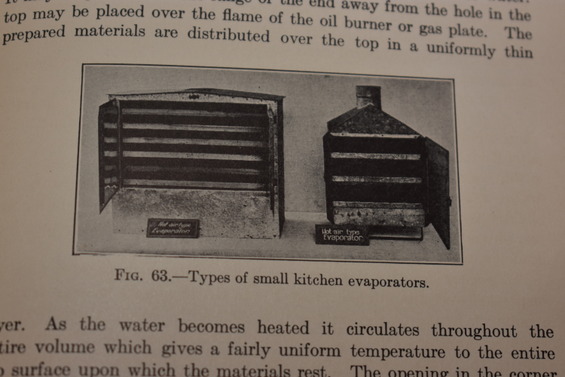 I found by reading that canning and dehydrating was being done almost frantically because of the rationing.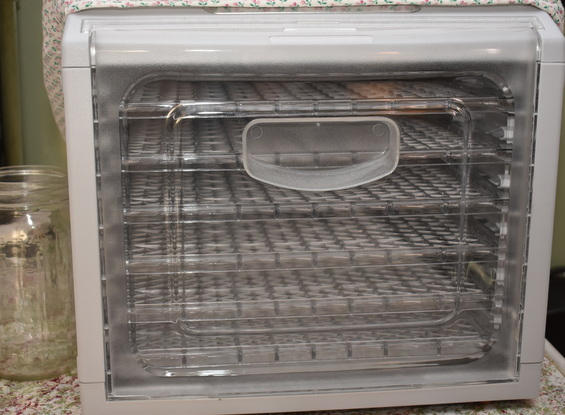 So thankfully our dehydrator does not look like the 1944 but does the same thing. We will be canning sweet potatoes, carrots and greens this month of December. We have already jumped from 1942 to December 1943 to ease our way into 1944.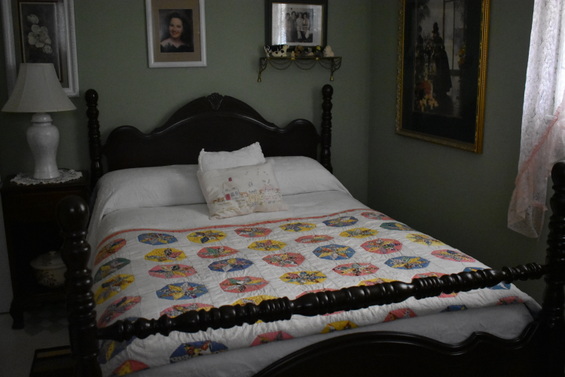 We have made quite a few changes to our home since we started these history projects because it has led us to where we feel most comfortable and that is living a simple old fashioned life.
We hope to keep this trend and get each room more like the 40s. It just feels right to both of us.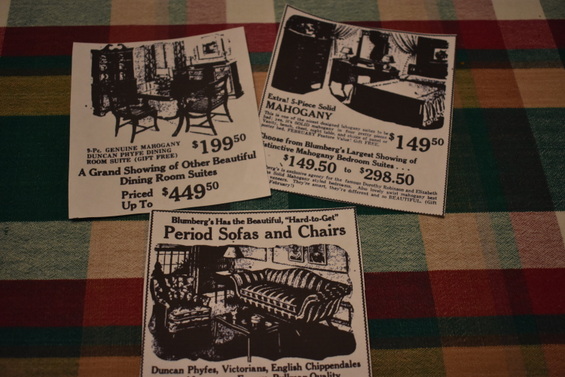 We bought some paint the other day and we plan on painting some of our furniture. We have already done that with some pieces this past year so we will keep going with this and I will post before and after photos for you to see the changes.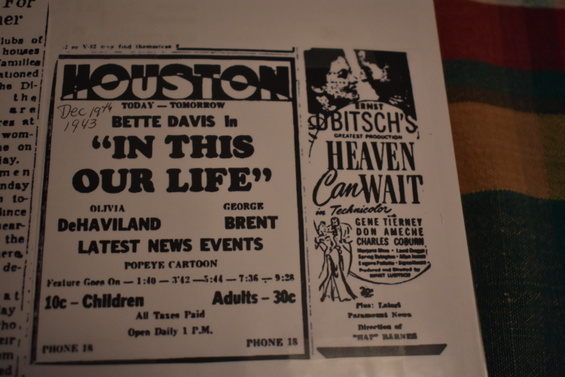 We set up a movie room so we can watch some old movies throughout this year of 1944 as the paper would post each week what was being shown at the movies.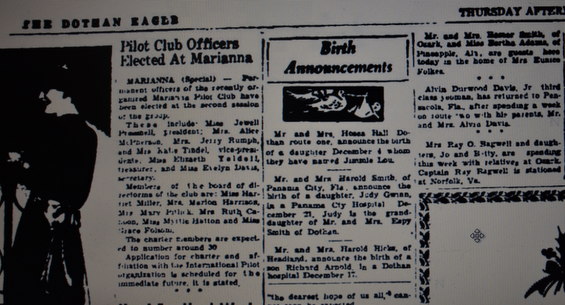 Reading the paper for the full year will be interesting and there are all kinds of local stories and good information. You can do this a few ways, our local library has a reference room where you can read the paper and make clippings and print out articles or you can join online newspapers dot com. You can read the paper this way.
The microfilms at our library have more years of newspapers to read but newspapers online is constantly adding new papers to their website. I am not affiliated with them but just telling you if you should want to do your own history project this is a good way.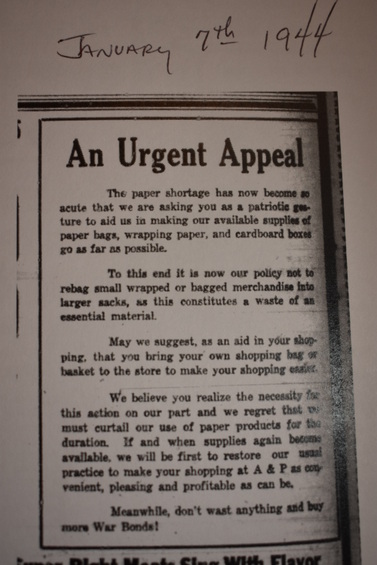 We have been having problems getting to use the microfilms at the library because more people have learned about them and some days we have to wait quite a long time or have to come back several times to be able to use the microfilms. It did not use to be that way.
I feel that this would be a very good home school project to read the daily paper of the 1940s. We can all read books about the war but what was going on at home is more complicated and we have to do real research.
I would like to mention that the one thing I don't like about reading the newpaper from that time is the racism. This is one of the ugly sides of the time but that still is happening today.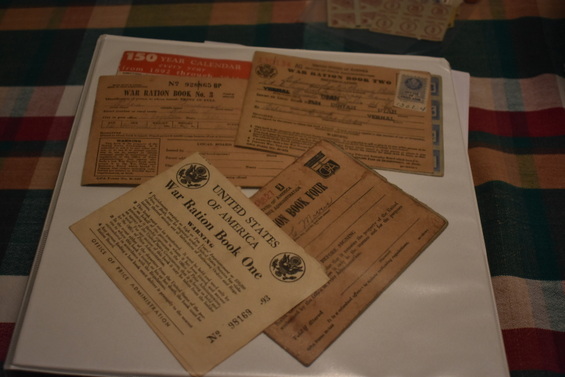 I am looking forward to learning more. Several people that follow my blog have also moved to a more vintage life and have been finding ways to find out more about what was going on in the 40s or 50s and so on.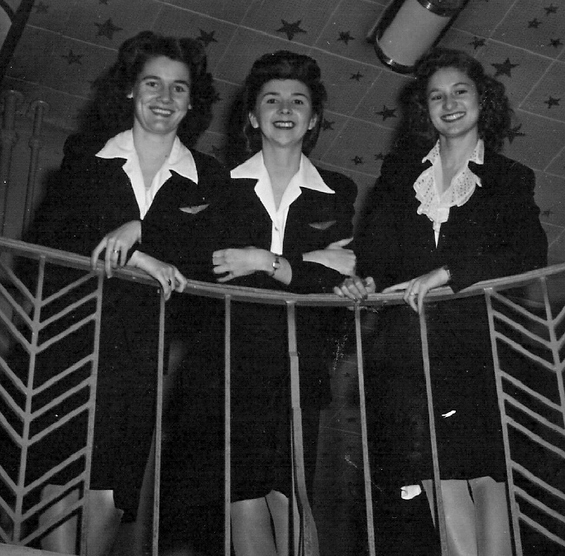 One thing to remember is that adults living in 1940s still lived much like they did in the 1930s and also the 1920s depending on how old they were.
We have to look at the times and they had just gone through the great depression and then the world war started so if they did any change at all it would have been changing the hem of their clothing or maybe hairstyles depending on their age.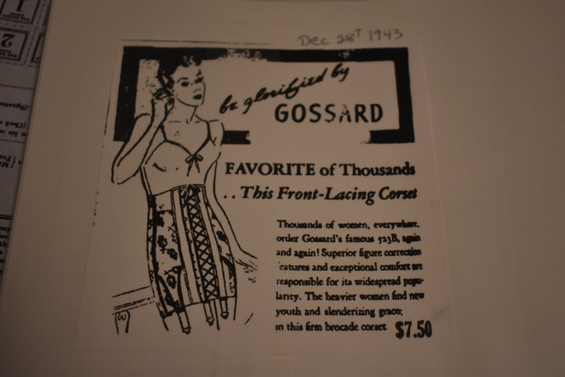 I found a very interesting article about how rationing affected clothing during the war. Hemlines went up during the war and back down after the war to save on fabric and then I read that zippers were unavailable because all metal was being salvaged during that time so Corsets and girdles were now being sold as lace up so as I was reading the newspaper for this month of december 1943 here was the front lacing corset.
If you want to read something very interesting read the history of the corset. Just type that in to search on the internet.
I remember when my mother bought me my first girdle when I became a teenager. Yes we all wore girdles they were a less constricting corset. We had the clippy things for holding hosiery up. Slowly over time women stopped wearing girdles and we can see what happened to our shapes.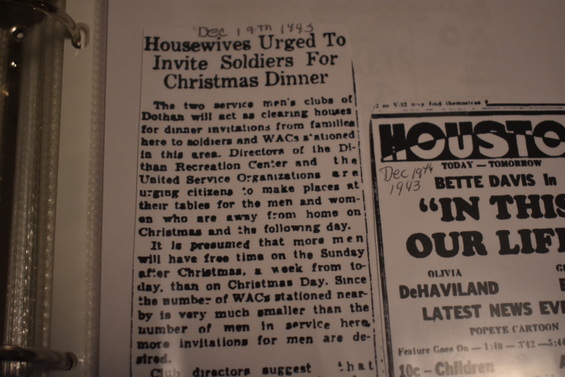 Maybe this article above still holds true as we continue to have many men and women in the military and away from home. We have a army base near us where we live.
So that is what we are doing this coming year of 2018, we will be living like 1944. I am hoping we can do it better, this past year I didn't get to many of the projects I wanted to do since I did so much downsizing and organizing. I don't know how many more years I have left, none of us do so I want to keep learning all I can for as long as I can.
I do enjoy living like the past, it is nothing like living "in" the past. Living "like" the past is exciting. Grandma Donna