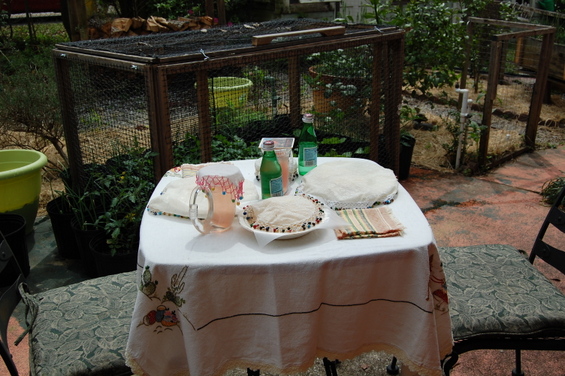 We have been doing a lot of work outdoors since it is getting warmer now. A thought came to me yesterday to take lunch outdoors as we did often when I was younger.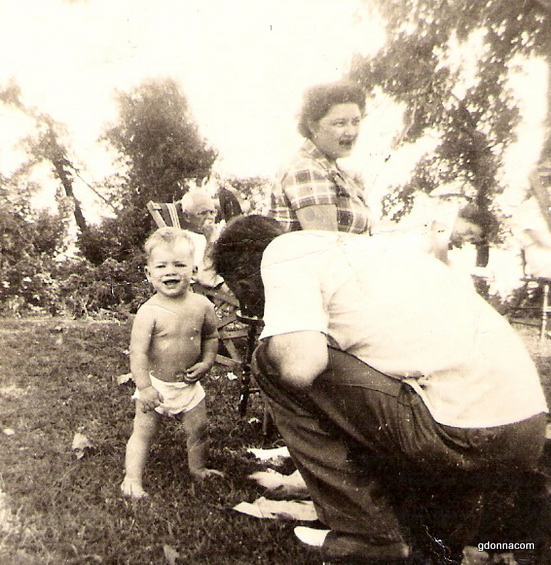 Years ago we spent more time outdoors than we do now. In the summer it was hot inside and people often went out and sat in the shade to catch a breeze. Often the house was hot and many people had outdoor picnic tables.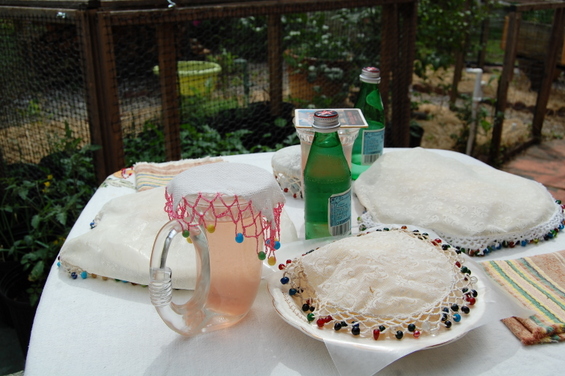 I used my beaded lace covers to keep the bugs away.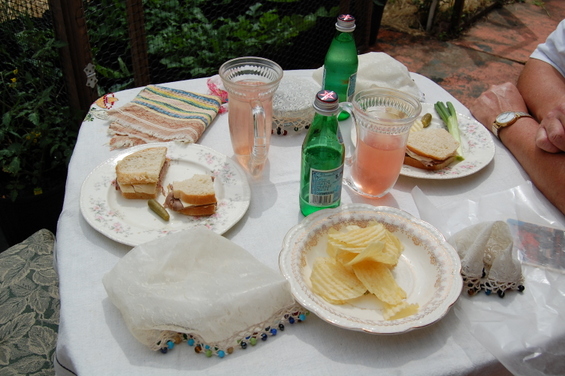 And we had a simple meal of roast beef sandwiches, cheese, pickles and potato chips. We had sparkling water over a bit of raspberry cordial.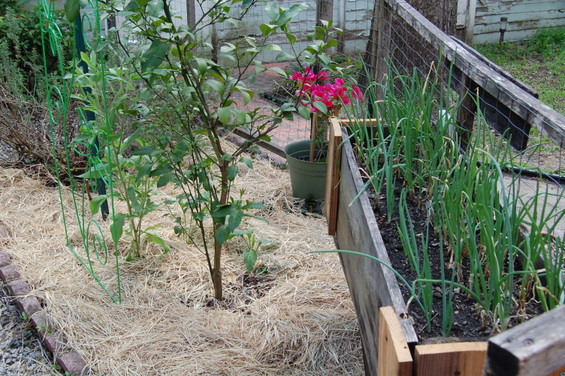 The onions are now up and growing well in the right of the picture. I have other pots filled with onions as well.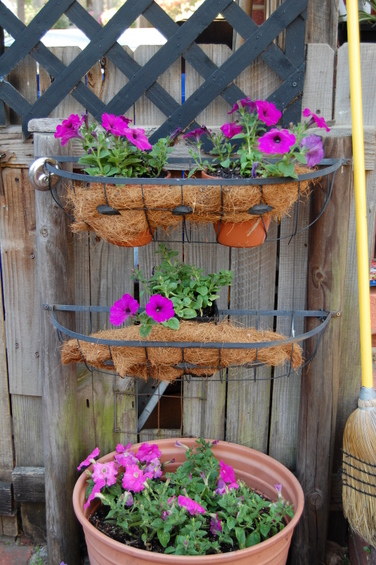 Each year I plant wave petunias in this location. This year I tiered the pots so hopefully this entire area will be one big wave petunia.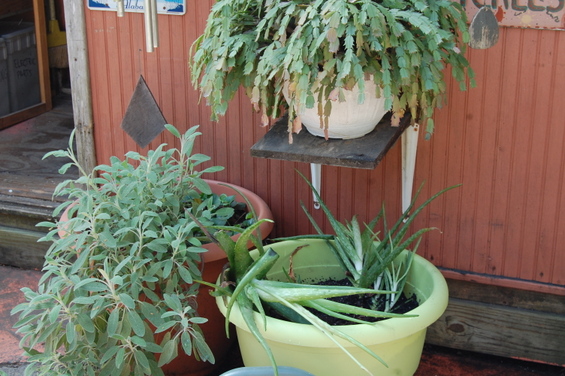 All the plants have been brought out of the garden shed now so I hope that we do not have a bad cold spell but I know it can happen since it is before Easter.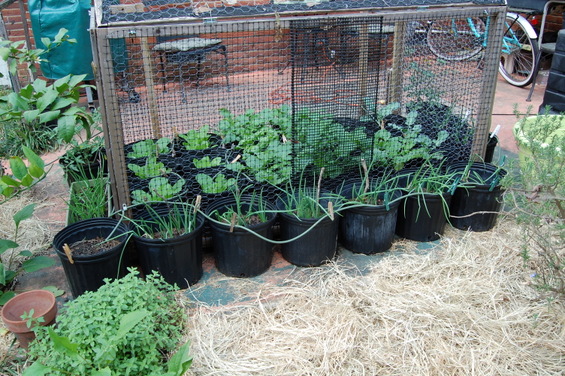 My husband has been working on the drip irrigation and my next post will be on drip irrigation for container gardening.
Grandma Donna