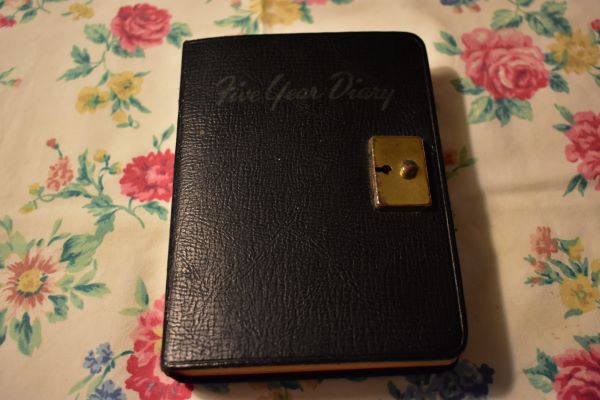 We continue this weeks reading of Lil and Bob and Lena and her son Richard. If you missed last weeks readings, I accidentally left it in my draft and did not publish it to my blog. So there are two readings this week, just look back two posts and you will find it there.
The diary of Lil and Bob
Friday, August 13, 1943. Cool wind - done the 2 weeks washing - Bob home 1:15 kid gang in front yard all day.
Saturday, August 14. Somewhat cloudy & a cold wind - Up town to shop & to Sonoma as Bob left his purse thing in overall pocket.
Sunday, August 15. Cool day, very busy Pruned Monteray Pine, then to white creamery for dinner then Bob cut lawns.
Monday, August 16. Cool - watered front lawn, canned apple sauce - Ruth over to borrow Kettle - Bob put in grass around Pine tree.
Tuesday, August 17. Cool day -Done a bit of washing over at Emma's a few minutes - Bob done shopping - Ruby A called.
Wednesday, Aug 18. Cool - Done a little watering- made a pudding & some more applesauce.
Thursday, Aug 19. Cold wind in P.M. - Done the ironing & mending - Geo & Ruby Armbruster called this a.m.
End of this weeks diary for Lil and Bob now on to see what our busy Lena is doing.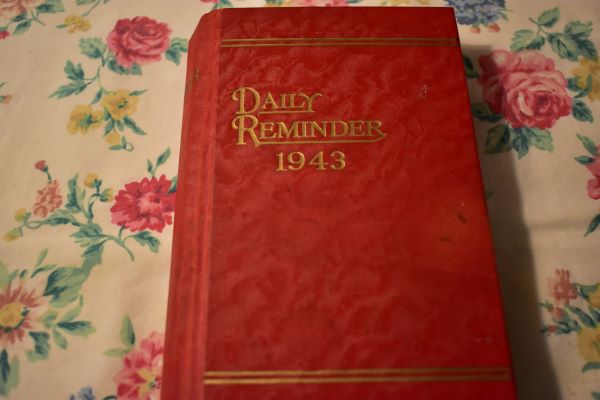 We continue with this weeks reading of Lena and Richard. Last week we left off with a hot water heater problem.
Friday, August 13, 1943. Today is a dark disagreeable day but not much rain. I called up Cantlin this noon and he came and fixed the pipe that sprang a leak. I feel so grateful to have it fixed. One more trouble past. My ankle is still quite painful and I keep off it as much as possible. Do hope it will get better soon canned 7 pints shell beans.
Saturday, Aug 14, 1943. Worked around most all the forenoon and then rested my foot it still weeps and I keep off it all I can I do hope it will stop soon. I have the little Haskett girl do some errands and pay her makes a great help. Richard likes it too for it saves him some chores.
Sunday, Aug 15. This is quite a nice breezy day. Made ice cream and had some steak left for Richards dinner. Must try and write some letters.
Monday, Aug 16. No entry
Tuesday, Aug 17. I believe Mrs. Lafoe came today.
Wednesday, Aug, 18. No entry
Thursday, Aug 19 No entry.
So the diary readings get a little complicated here because Lena goes missing and it was a bit scary but I have her diary so I could look ahead. Lena was taken to the hospital because of her foot and leg and she did not have her diary. She was in the hospital for about four weeks. She tried to remember a few things and filled in her diary a few times as she could remember things. Her diary entries pick up on September 16, 1943.
Since Lil does not write a lot in her diary, next week I will type out all of Lil and Bob's diary entries and the few diary entries that Lena writes through September 16 and then will skip the diary readings until September 16 and do a diary post then. So there will not be any diary posts for about a month after next weeks diary readings and I will just post my regular blog posts during this time.
So let us all not do what Lena did and listen to the doctor when he/she advises us to rest if we have a medical issue. Grandma Donna