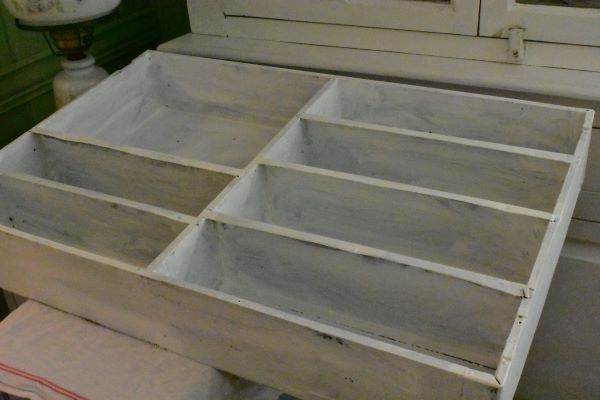 So many things to do, the fall garden needs to be planted or at least prepare to plant. Just enough time to plant some late summer veggies, maybe.
Charles is cleaning out and organizing his small work shop. The house reorganizing is slow and the more I pull out, the more decisions to make. It is the little stuff that is all over the place. Have you ever noticed that when your house is messy, it is not the big stuff, it is the little stuff.
I have been painting again, above is a shelf cabinet Charles pulled out of his little shop, he is organizing too and when he decides to discard then he asks me if I want it. Of course I want it!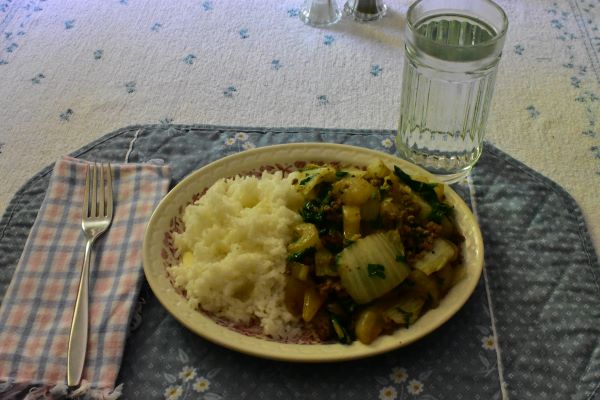 Ground sausage with cabbage and rice. These are our small vintage diner plates and are part of our set of railroad diner dinnerware.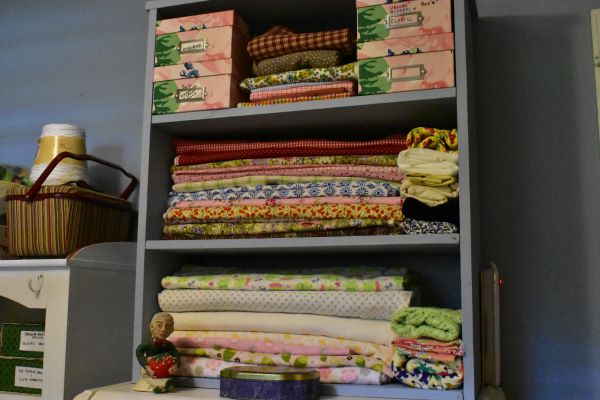 I am redoing the blue guest room again. Why? Since I have been sewing again I wanted to make a sewing nook where everything can be in one place. I have tried this so many times throughout the years but it never seems right and I finally saw a picture in an old book that made me think of how to do this.
Half the space of the guest room...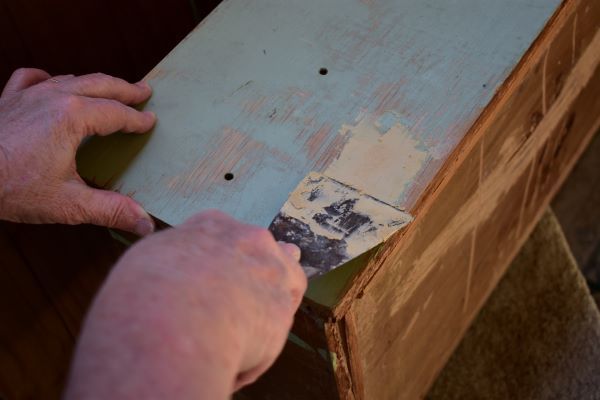 Remember the old waterfall chest of drawers that Charles took out of his shop and offered me? It was beat up and painted green?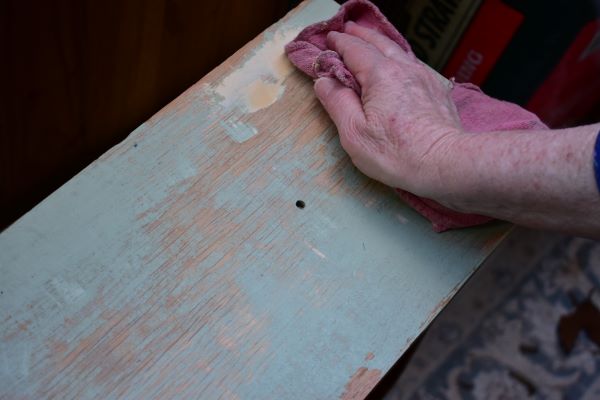 And I sanded it down to the wood...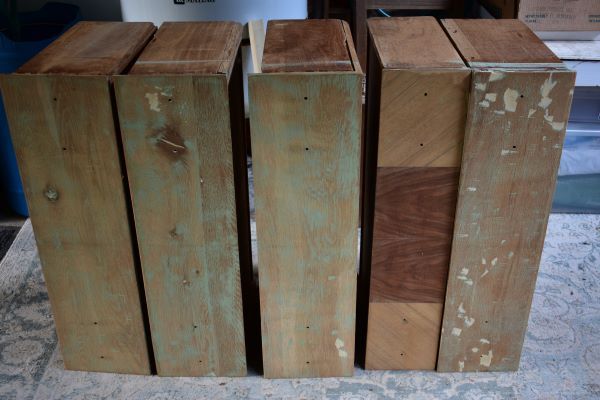 The entire piece and then painted it brown. In the heat of the early month of June.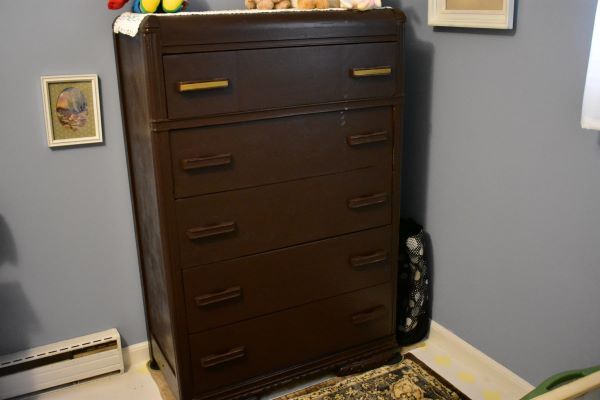 It was still an old battered chest of drawers under that brown paint. Well things change. I worked on it more and then I painted it again for my sewing nook. I felt that with my eyesight I needed to lighten it up.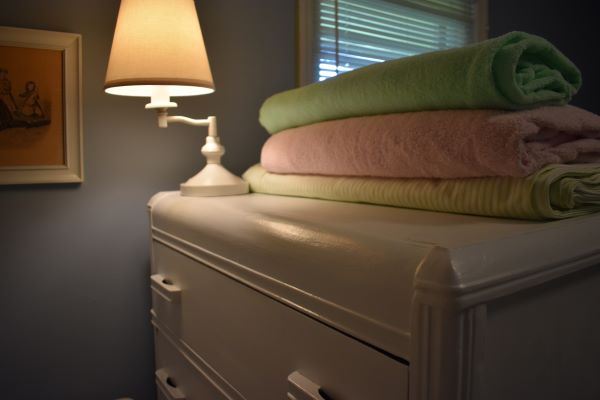 I painted it to match the other pieces in the room and it looks so pretty :)
Did I say, that was not a fun job? I know it was in my mind.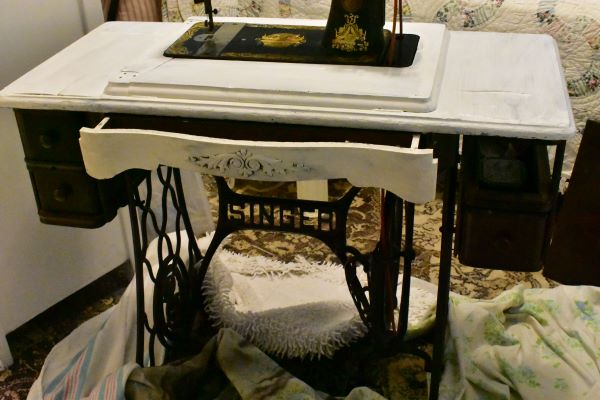 So that left one other dark brown piece to go in the sewing side of the room. The old treadle. Another piece with a pretty battered cabinet. I decided to take the plunge.
There are pieces I will not paint such as the old buffet that we brought home bungie corded together but the wood was still pretty, the Martha Washington sewing cabinet and my 1940s mahogany chest of drawers that I have had my since childhood.
So I decided to paint Clara, my 1923 treadle sewing cabinet. I will not paint the machine or metal parts, just the top, sides and drawers.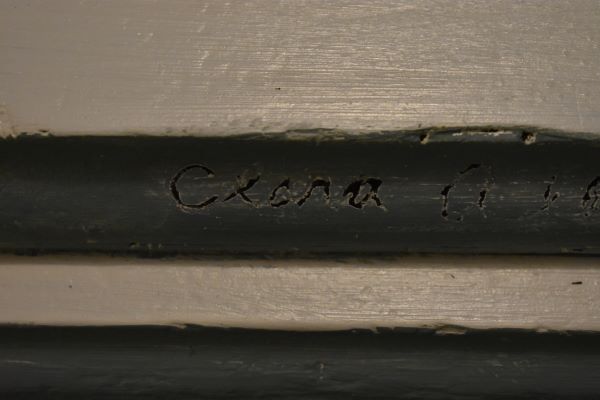 I did my best to save where Clara scratched her name in the cabinet.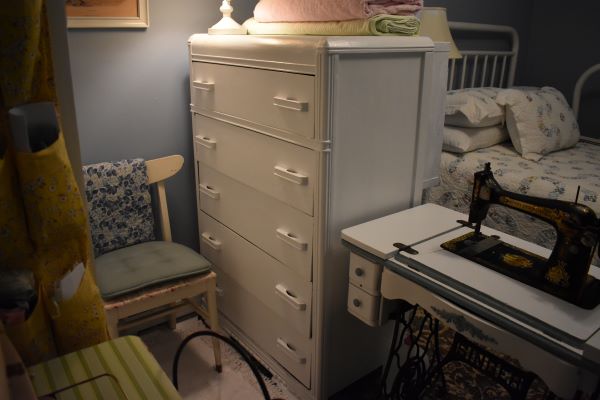 The two newly painted pieces. Chest of drawers and treadle machine, both were solid brown.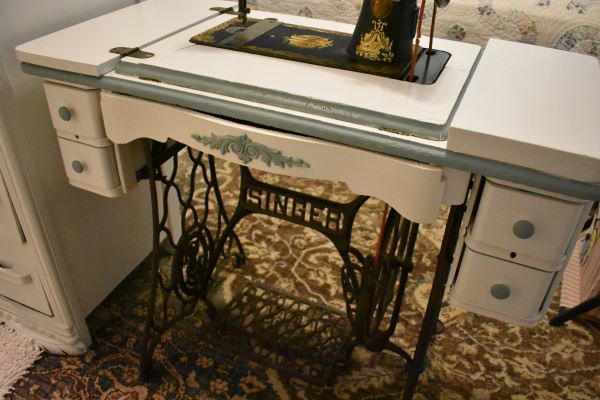 It makes me happy looking at it because it feels cheerful like an old lady with a new dress. :) I am taking a fancy to how Clara and the waterfall chest of drawers look. I still have much to do in this room, everything is out of place but all those drawers are empty at this time. :)
On the back side of the chest of drawers is that other small shelving cabinet that I am painting. We attached it to the back and when I finish painting it I will put yarn on those shelves. Someone can set their suitcase under that shelf.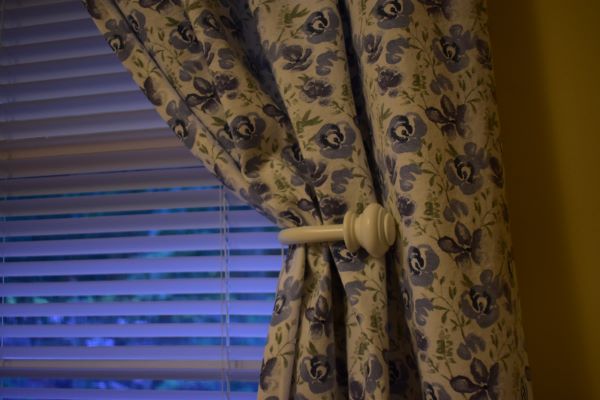 The curtain hold backs finally arrived for the new curtains I sewed for our bedroom.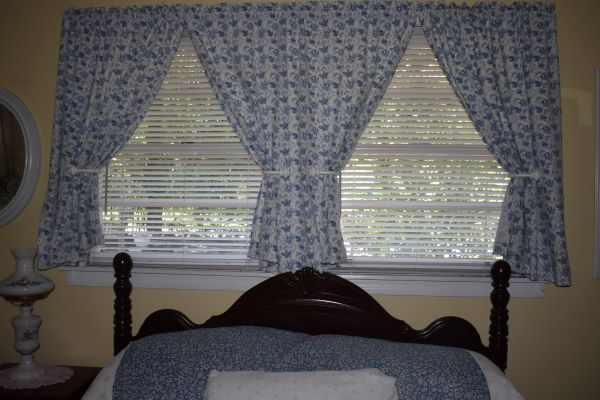 No I will not be painting the bed. :)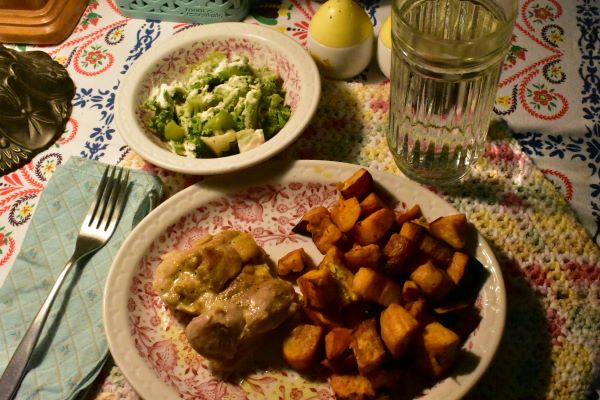 Chicken, sweet potatoes and broccoli.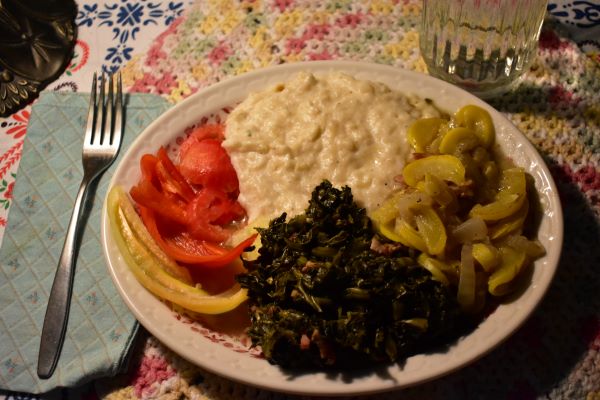 Mashed potatoes, yellow squash with onions, turnip greens and some peppers and tomatoes from our garden.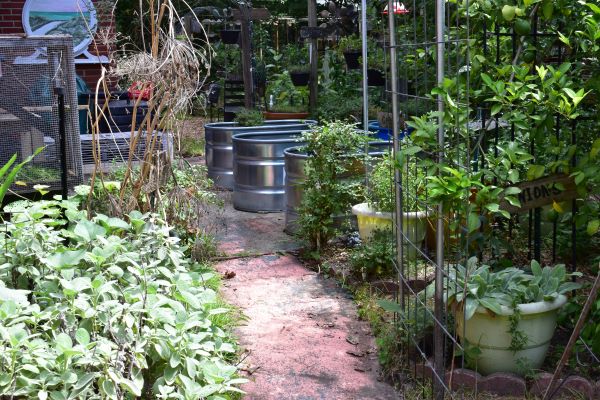 We moved some of our cattle panels to hold back the lemon tree so we can walk through our paths. We were having to duck and go around the limbs.
I pulled everything out of the grow tanks so now they are ready for fall planting.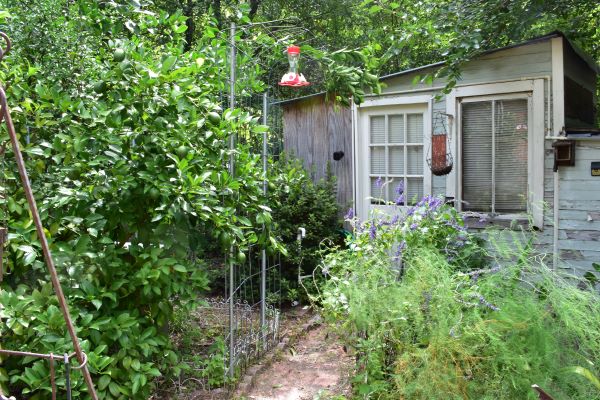 Put another cattle panel on the other side of the lemon tree.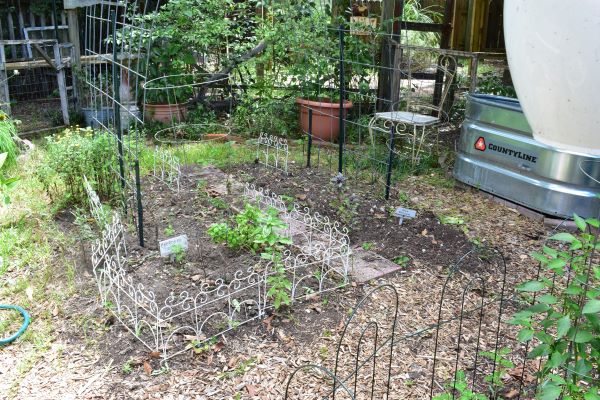 I pulled out much of the worn out veggie plants. I need to add some compost before replanting. The yard looks pretty rough right now, it has been a really hot summer.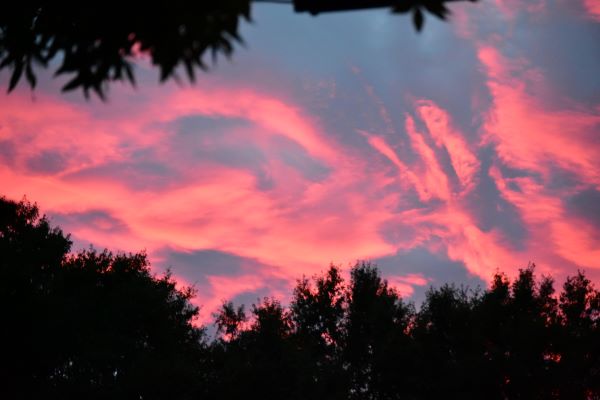 The other evening it looked like someone had painted the sky. It was an amazing color. Charles had gone out and said I should come look and I am so glad that I did not miss this.
I will close this post with just keep moving, make your life interesting so you have something to look forward to even if it causes a mess. Many times it takes turning things upside down to straighten them up. Grandma Donna