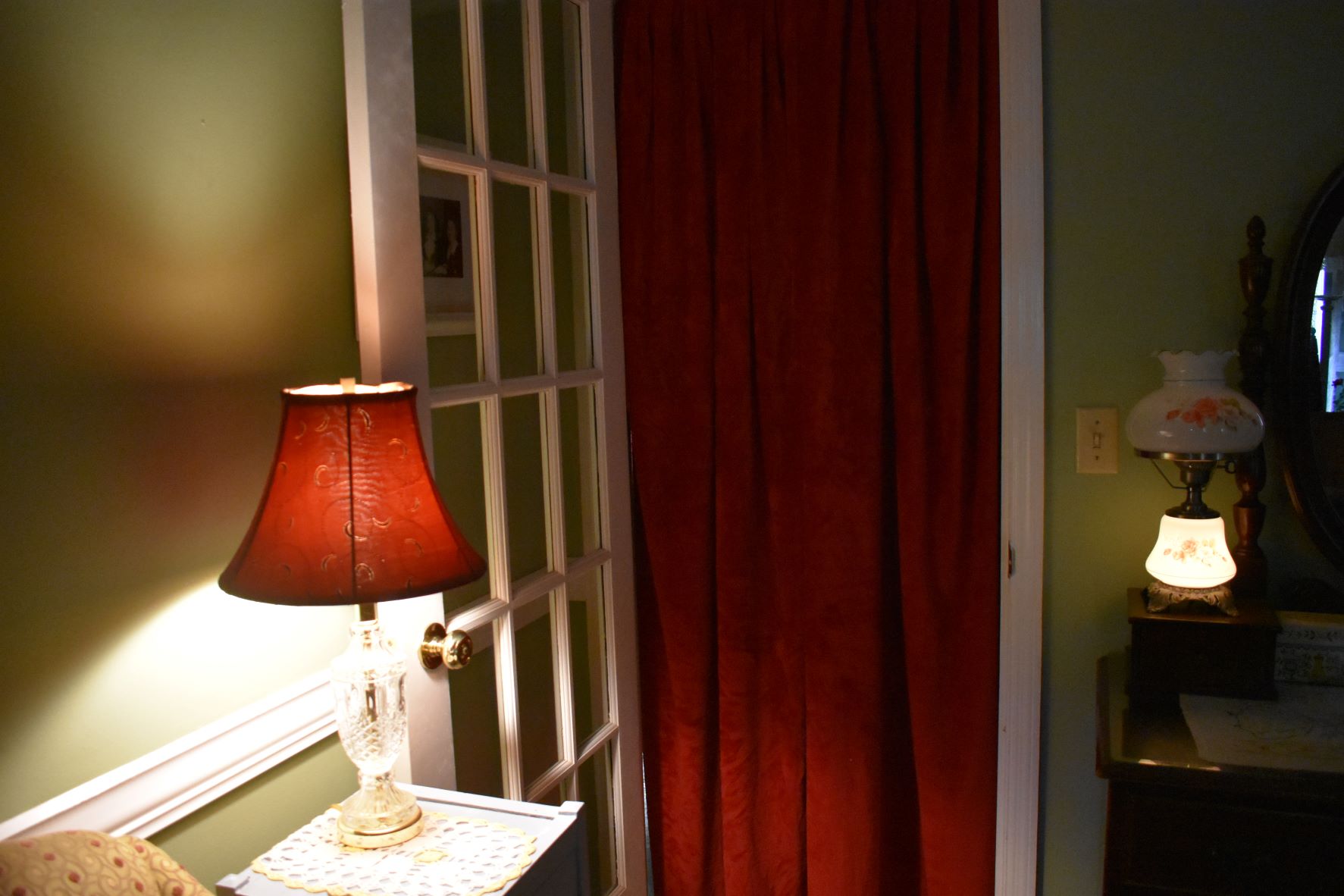 I am tickled about the excitement about this new 1930's study, this study will be different because we are going back further in time and further away from knowing how it was in the home during these difficult years.
Above is our Portiere to help with our cold weather.
It was not difficult for everyone, some people did not lose their jobs but many did. Some very wealthy, lost much money and became destitute, and some struggled to hide how bad off they were by trying to remain in the society level they once were.
Then strangely, many people went on with life, shopping, going to movies, and living life as they had always done. Surely it had to affect them when the banks started closing down.
It was a confusing time and here in the United States much of the population lived small city or rural areas and, for our state of Alabama over 50 percent lived in cities less than 10,000 or rural areas in the year 1930 according to the census.
It was a mesh of living situations. Some lived without running water, some with running water, some without electricity and some with electricity. Some still driving wagons with horses or oxen, some with automobile.
During my research I have been coming across many articles of car verses wagon accidents and normally it it did not go well for the people in the wagon or buggy.

In the larger cities people were more modern and more people had automobiles, electricity and running water but during this time of study, affording to pay for utilities became quite a problem for many.
For this study there are many things to consider.
What is our occupation?

What type of house we own, rent?
What our income level will be?
Do we have a car, wagon, buggy?

Do we live in a large city, a small town, rural farm or rural just outside of town?
Do we have a garden? Where do we shop for groceries? Do we have a farm and raise or grow our food?
Do we live close enough to walk to the grocery store?
What type of transportation do we use to get to work?
Do we have electricity? Do we have running water or a well?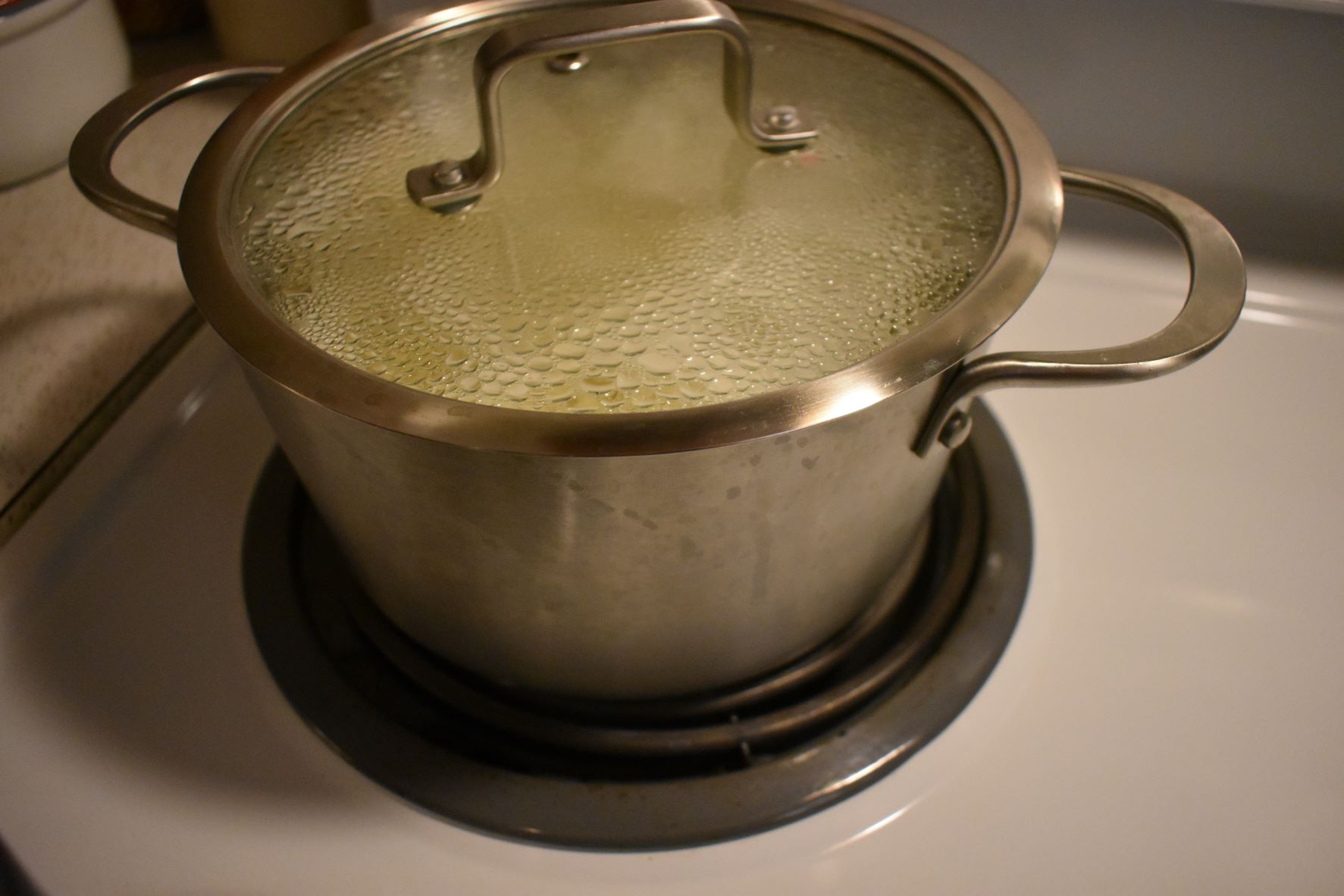 What type of stove do we have for this study?
There are some things we cannot really have for this study so we can adjust this problem.
Pictured above is an electric stove, but for our study we have a wood stove. We cannot go out and buy a wood stove for this study, so our electric stove will be to cook on as I would a wood stove. We do not just cook and say oh well, whether it be gas or firewood we have to budget in the substitution. We have to pay for firewood. During the time of this study and where we live, a cord of stove wood is $4.00 if we pick it up. Grate wood is 3.00. I am not sure what Grate Wood is, wood to burn on a grate in a fireplace?
So we do not get off free with our 1930s budget, we have to show the cost of wood. If any of you that are reading this and have a real wood cook stove and knows how much wood you go through to use for all of your cooking, please let me know! You can email and I will share the amount with others or you can comment. Also more information is below about the comment section, changes are coming....
Many people in the past cut their own wood but again, many did not. There was wood delivery and it was being delivered here we lived during these years we are studying.
We do not have to have all these questions answered when we start January 1st, some people will just be finding this blog and anyone can start at any time. Some of us will be making weekly adjustments and some of you are right on chomping at the bits to get going. Some of you have already started. Lol
We are here to learn, you can change your setting at any time, our purpose is to try to resemble these years to learn, to feel and to hopefully come out at the end knowing how to live much more wisely and sensibly than we do today. I am not saying that we, as in all of us, are not sensible today but we all can learn something new.

I will share part of our story here so you can get an idea of how your story might look. Remember we will be living our story the best we can. There will be some exceptions and I am thinking that maybe we may have to take a few things with us from the year 2022 before we move to 2023/1930s.

I am thinking that we take five items that have to be "Needed" and cannot do without for this study. And if we take these items we use them minimally. Examples for me would be air conditioning because if I get too hot I get weak and sick. Another is this computer to do my blog.
Example of things that are "not needed" would be microwave, dishwasher, television (unless used as a movie night or movie day) They did go to movies because there was no television and surprisingly those that lived in cities went often, sometimes twice a day.
Many of you live in large cities, you can research about your city during the early parts of the great depression, the 1930s.
Each of us can decide where and how we live, if you have always wanted to live rural then do that or the other way, if you want to live in a big city. But remember this study is about the great depression years. We can live like any place we want to live it is about what we pack away for the study and do without to make it more like those times.
This is part of what we have so far for Charles and I. Also, I want to mention that we have researched very hard to get the most accurate information as possible to base who we are and the stories behind.
It is fun research when we start putting the news stories to match our study story. We are doing this from Newspapers.com because it was getting difficult to get a time slot to the microfilm room at the library. It is worth the small monthly fee and I am not affiliated with them in any way other than a customer. We have other ways to research, books, educational web sites, personal journals and diaries. Also my grandmother kept scrapbooks and pasted them in with all kinds of information.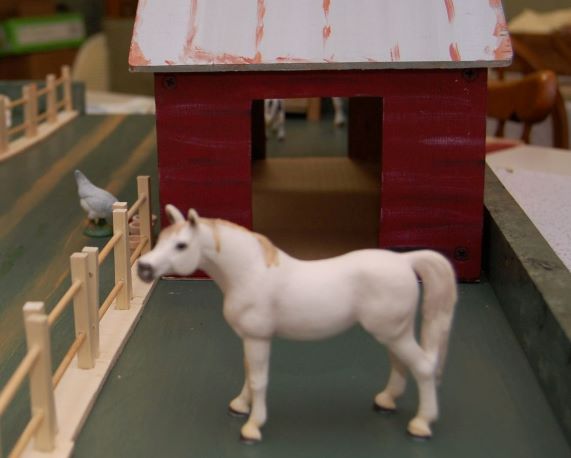 I apologize for this being blurry but at this time this is the only horse picture I have. It is from a play set we made for our Grandson Michael. Above is our horse in this story below.
Here is our story we have made up for Charles and I to give us a reference as to how we need to live for these early years of the 1930s for this one year study. We made this story using actual facts from research.
Charles is working in a bakery, his position is considered a mixer. A mixer works 51.7 hours per week, he makes .676 cents (.68 cents) per hour. His weekly pay is $34.95 per week. Charles is one of the older workers at the bakery, there are several others still hanging in there, with age comes experience.
Social Security did not start in the United States until August 14, 1935 but we did not know this at this time.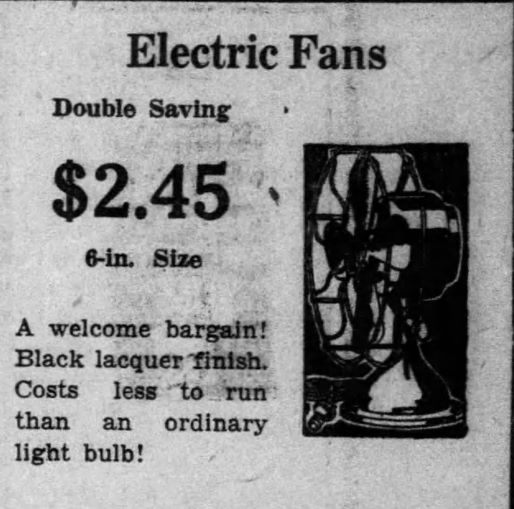 We live just on the inside edge of a small town in southern Alabama, the city is encroaching in on us but the good thing is that electricity has been pulled to where we live. Well, we thought that was good until we discovered we could only afford to use lighting and run a fan because of something called Kilowatts. Do you know that these electrical things they sell use wattage. We bought our 60 watt lightbulb over at Harris furniture store, it cost .10 cents. I don't know if I will ever adjust to the brightness. Charles says we have to be careful using it so we don't get too many of those Kilowatts or we won't be able to pay our bill. I will most likely keep using my oil lamp or candles unless electricity costs less.
Our neighbors Naomi and Al bought an electric stove last year only to sell it and went back to using their wood cook stove because the electricity was too expensive. Some people are talking about a new gas company that might be coming to town and they say that gas costs less.
Back in 1927 we bought a 1925 Ford Truck from T. E. Hatcher that he was selling for $125.00 (classified ads). It was getting time to let our horse, "Tranquil" take it easy and since we have been reading about all of these car verses wagon accidents we decided it would be best.
When I was looking for a car I was amazed at how many used cars there were for sale that were only two or three years old. I knew then that times had changed more than I realized. Never thought I would see the day when someone would go out and buy a car and only use it for a couple of years and just go by another one on credit because they wanted to drive a new car. Seems like people would have learned from what all we just went through with the world war and the flu pandemic.
This country is changing real fast, pretty soon they might even close the livery. The city is starting to get irritated with people hitching up the horses to the trees since they are trying to beautify the city.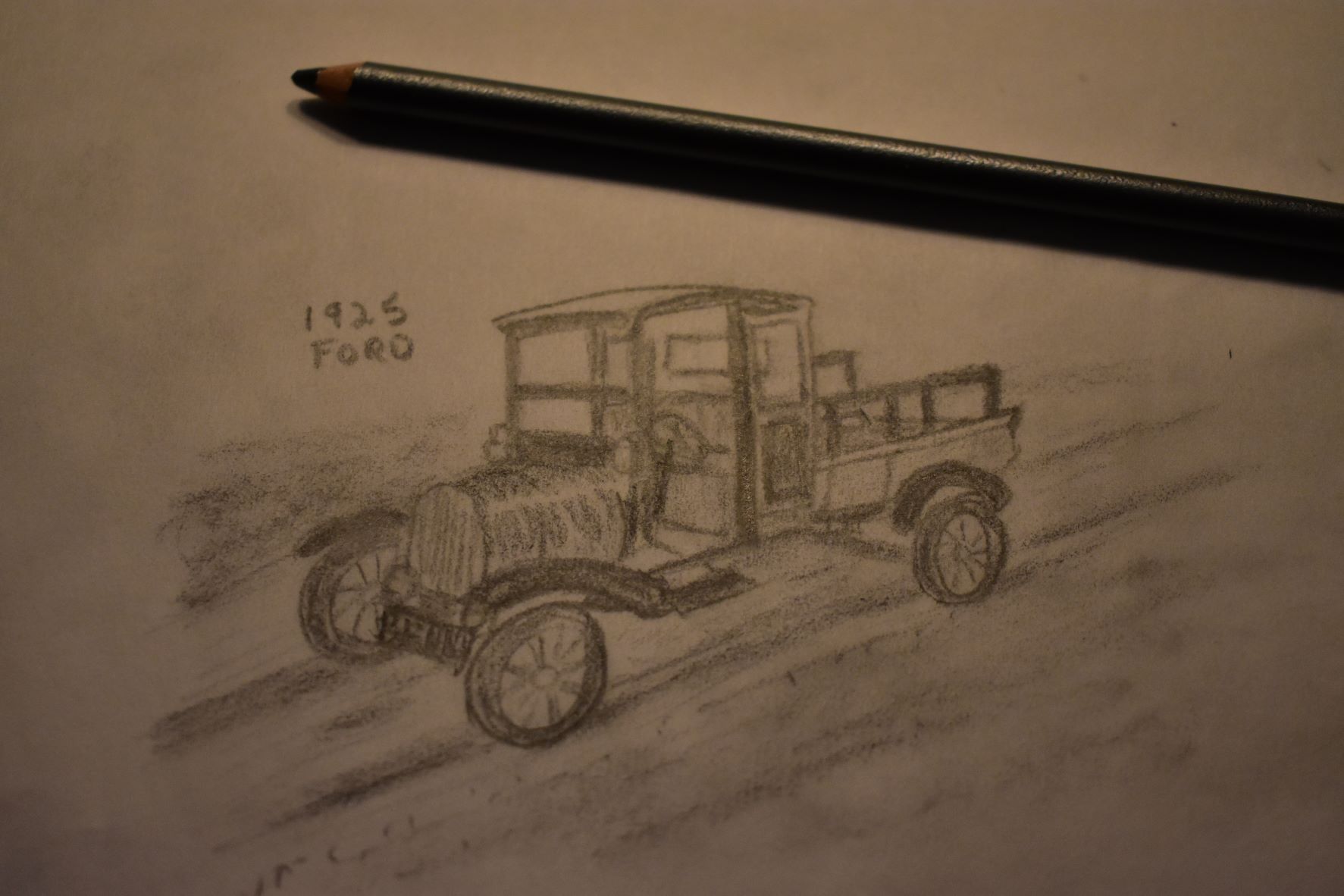 We named our Truck "Benny" after Benny Bengough, catcher of the New York Yankees. The year we bought the truck they were captors of the world series by beating the Pittsburg four straight games. Benny has been running good these last few years and we hope he will keep running good because we have a feeling our hard times are not over since the crash.
So this is just a part our story of who we are. It is pretend for the study but it will help us to understand what we need to do and how we will live for the next year. Every bit of the story above came from real facts from much research.
We will be learning many more facts.
Here is a list of some everyday items I did not realize were available.
Scott Paper towels on a round roll and a paper towel holder that screws in on the kitchen wall. I would have thought that if they had paper towels they would have been flat. However they were .25 cents for two rolls, each roll had 200 sheets. .25 cents was expensive during this time so it seems to me that would have been a luxury.
Jergens Lotion .50 cents, Jergens bath tablets 18 tablets $1.00. Listerine, Pepsodent and miller mouth wash. Many Deodorants and Depilatories and many types of fancy soap, Palmolive Shaving cream in a dispenser tube that mounts on wall. Kotex was a brand in the 1930s and the brand came out in 1920s.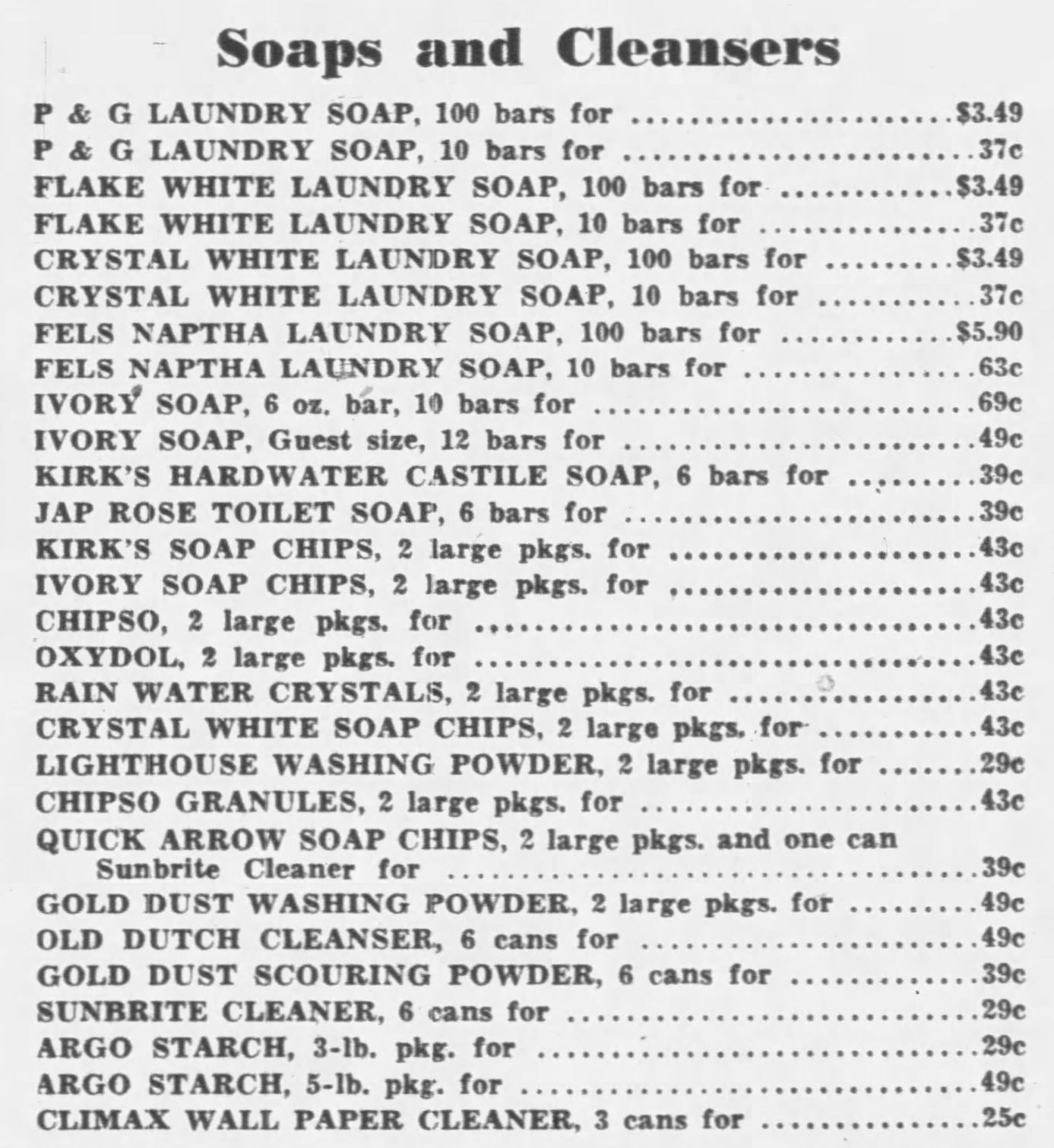 Laundry soap was mostly in bars.
A dozen Turkish Knit wash cloths .59 cents. Colors to harmonize with your bathroom of Blue, Pink, Green and Archid.
I hope this helps to give you an idea of how this study will start off. I cannot wait to read your story.
I want to let you know that I am making some changes to my website, I was hoping for this to be ready for the study and it looks like it probably will.
Many of you have asked me for a subscription or mailing list so you could get a notification to when I post a new blog post. So this will be part of this upgrade. The mailing list is already up on the top bar now.

Also, there is going to be our own private forum so we can all communicate with one another. It will be much easier than the comment section we have been using. You will need to put in a screen name, this is for your privacy and also this will help when we have people with the same name so each of you will have your unique name.

You will know when it is up and running when the comment section changes. Just like when we got the comment section we had to work out the kinks so please be patient.
Everyone of you have been very courteous and respectful in the comment section and I hope we can keep it this way. If you ever notice something not right or not working right or someone that is misbehaving, please private email me from my contact section and let me know and I will take care of the situation. Thank you.
To all of you I wish you a Merry Christmas and A Happy New year. I will still be posting between now and then but you may be away so I wanted to say it now.
For those doing the study, here is a link to a helpful website that has a lot of information to find income and prices. Make sure to look for the dates 1931 1932 for this study. Try to research these two years the most and the range of 1929 - 1934

https://libraryguides.missouri.edu/pricesandwages/1930-1939

Next up is, Let us talk about laundry during the great depression, something you might not know about.

Grandma Donna