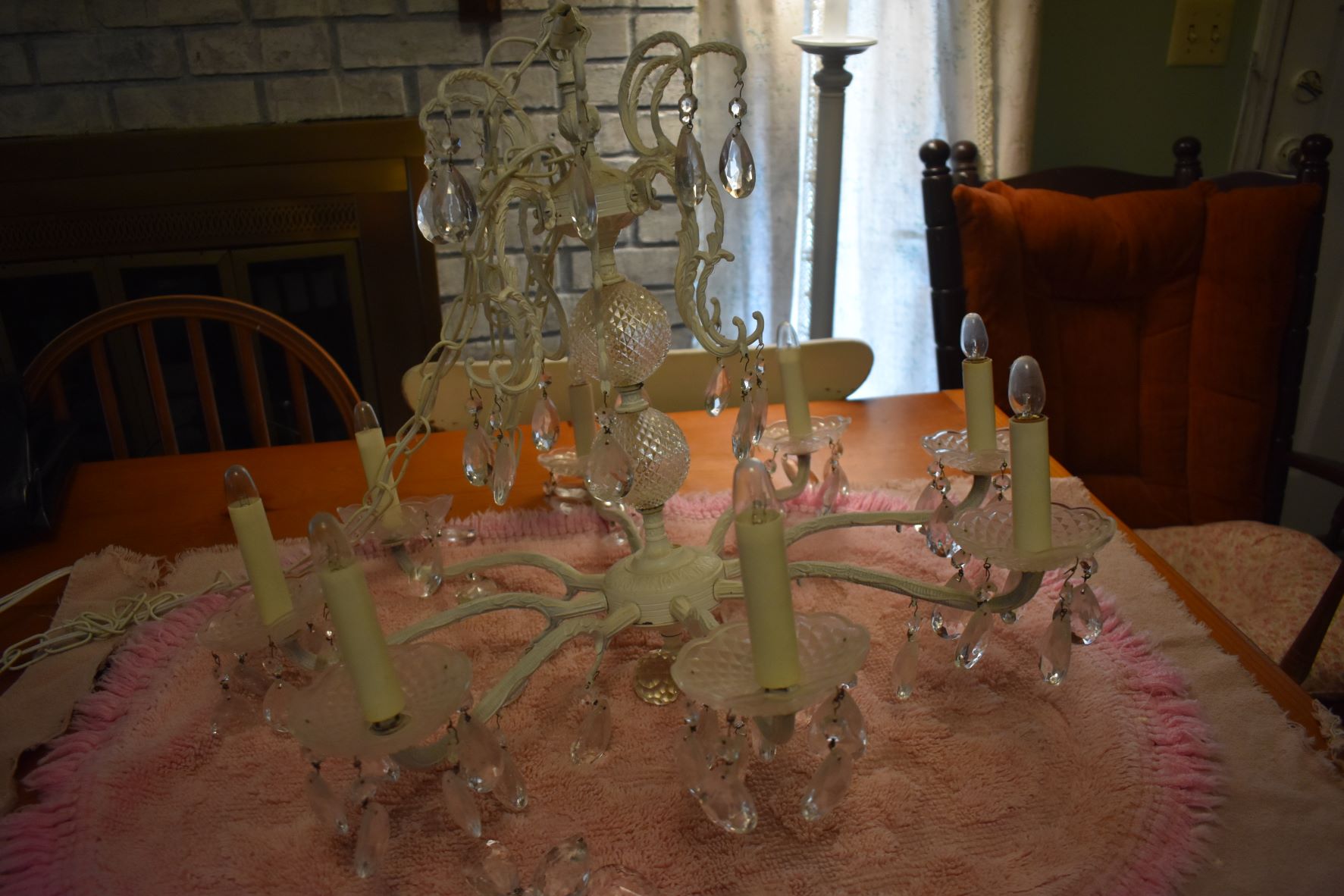 This was a busy day today. I finally cleaned the chandelier. I will take you along for the cleaning journey.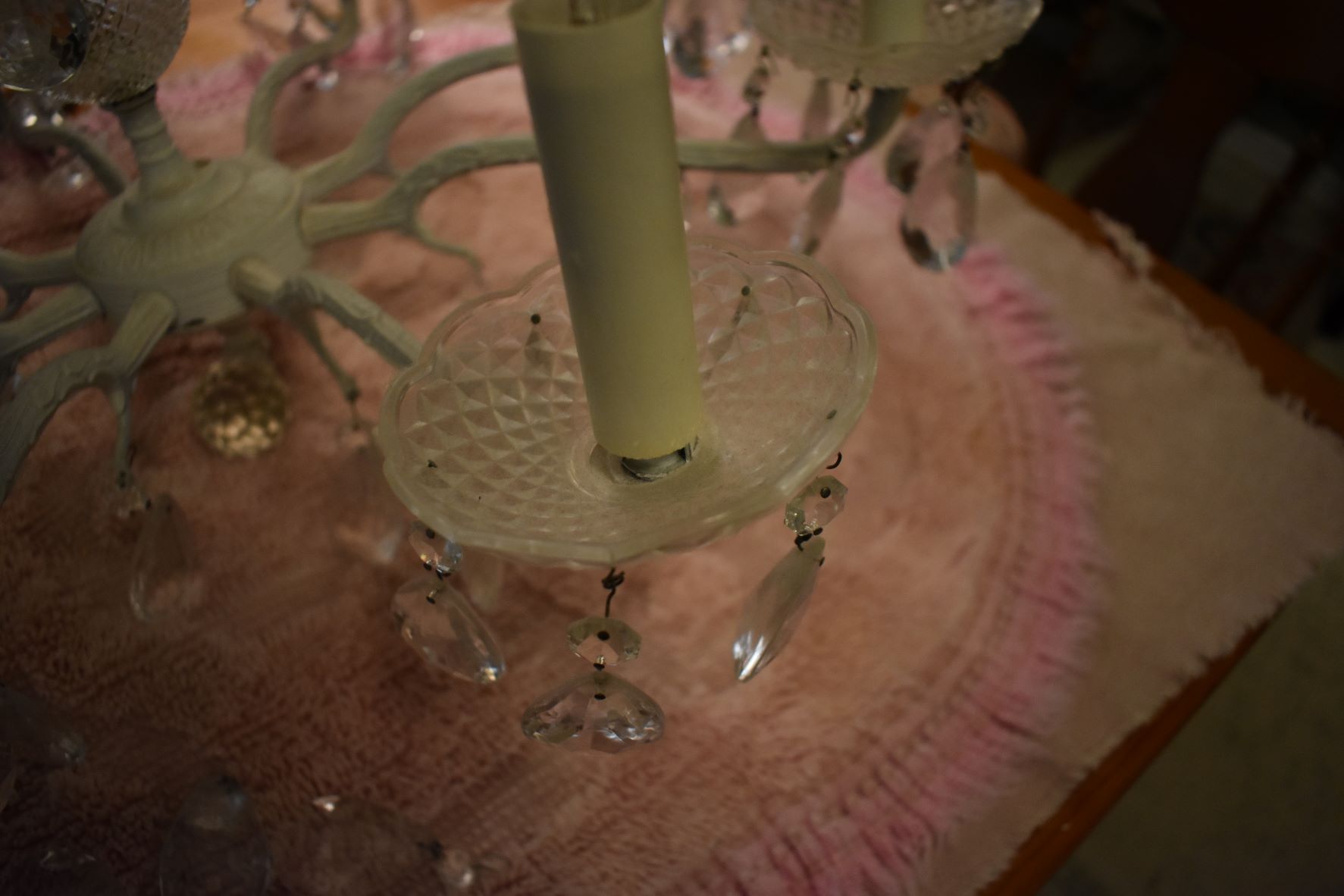 It was so dirty! The floor dust probably did part of it but it has been overdue.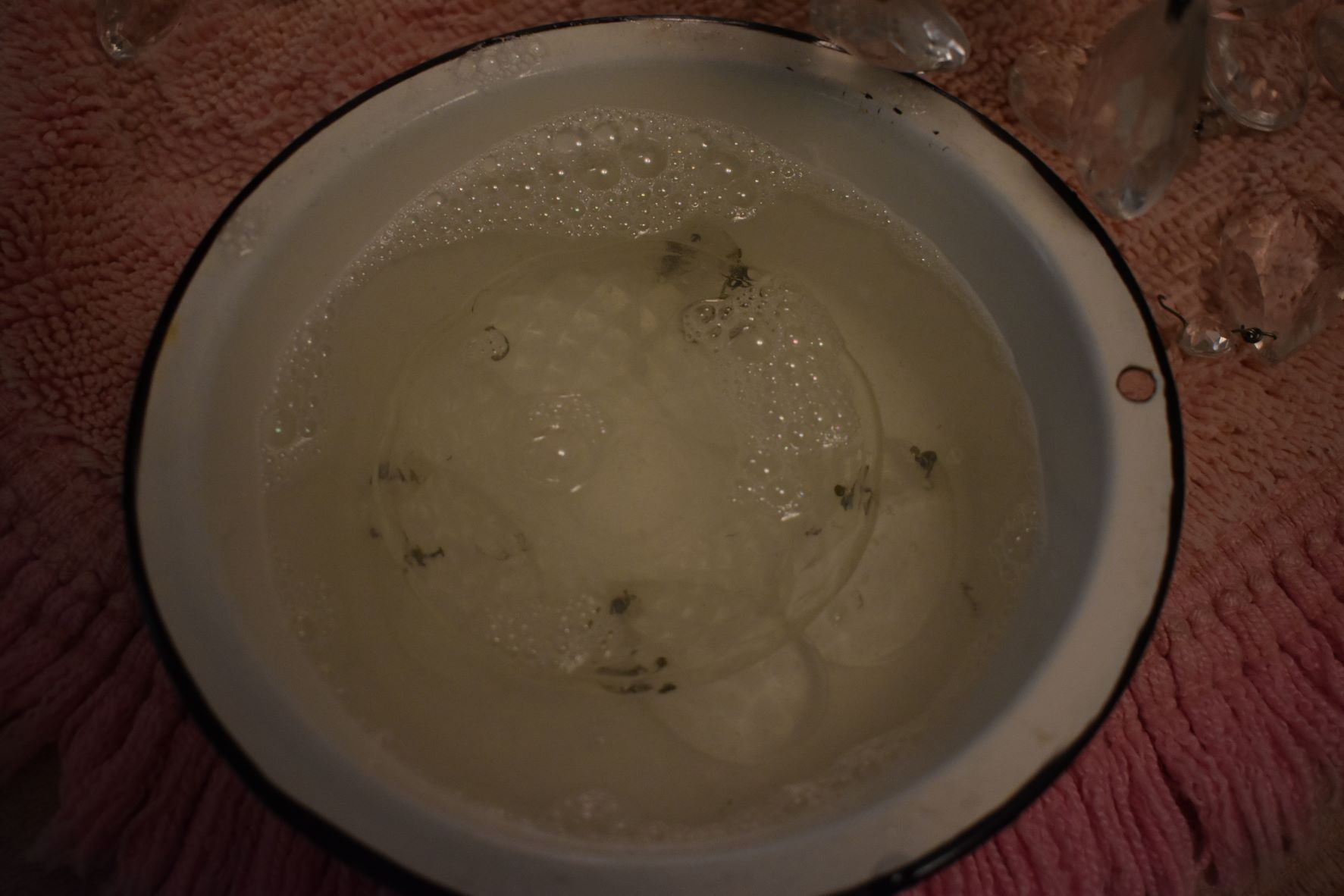 So each round cup with crystals went into the bowl of shame to be washed.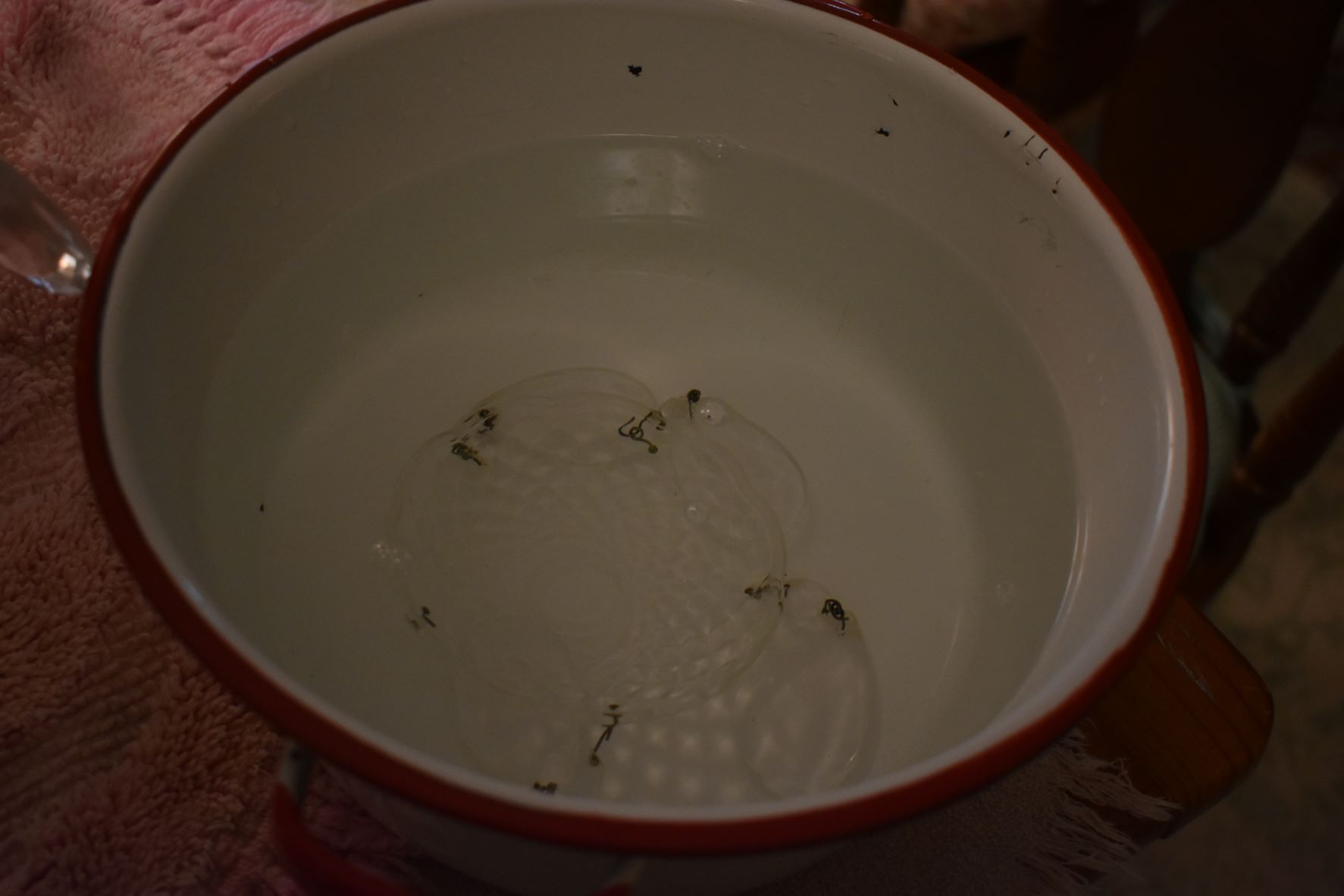 Then into the rinse...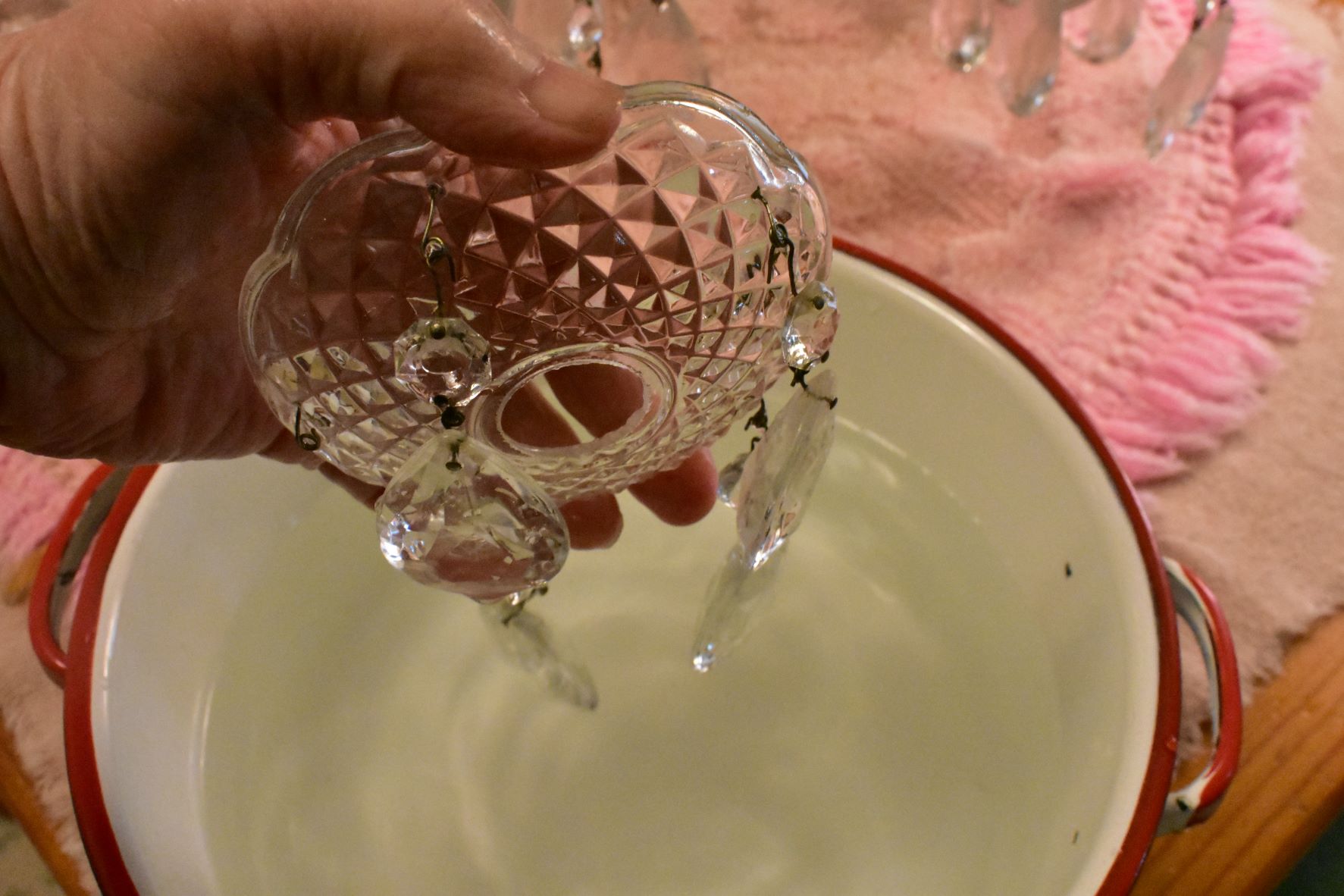 Ouuueeee... I love sparkly.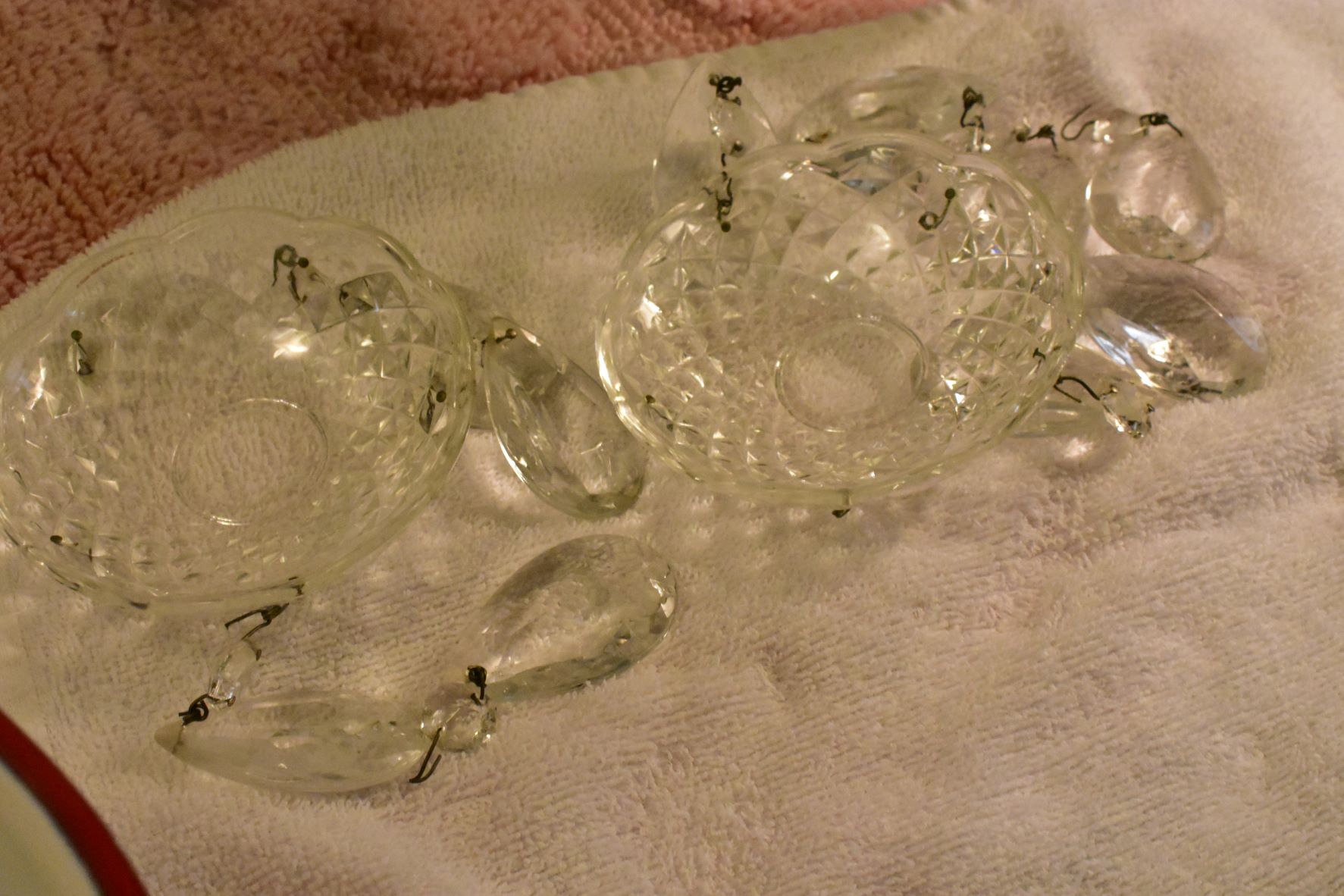 See, this is just like everything it is just getting it started and then we are glad we did.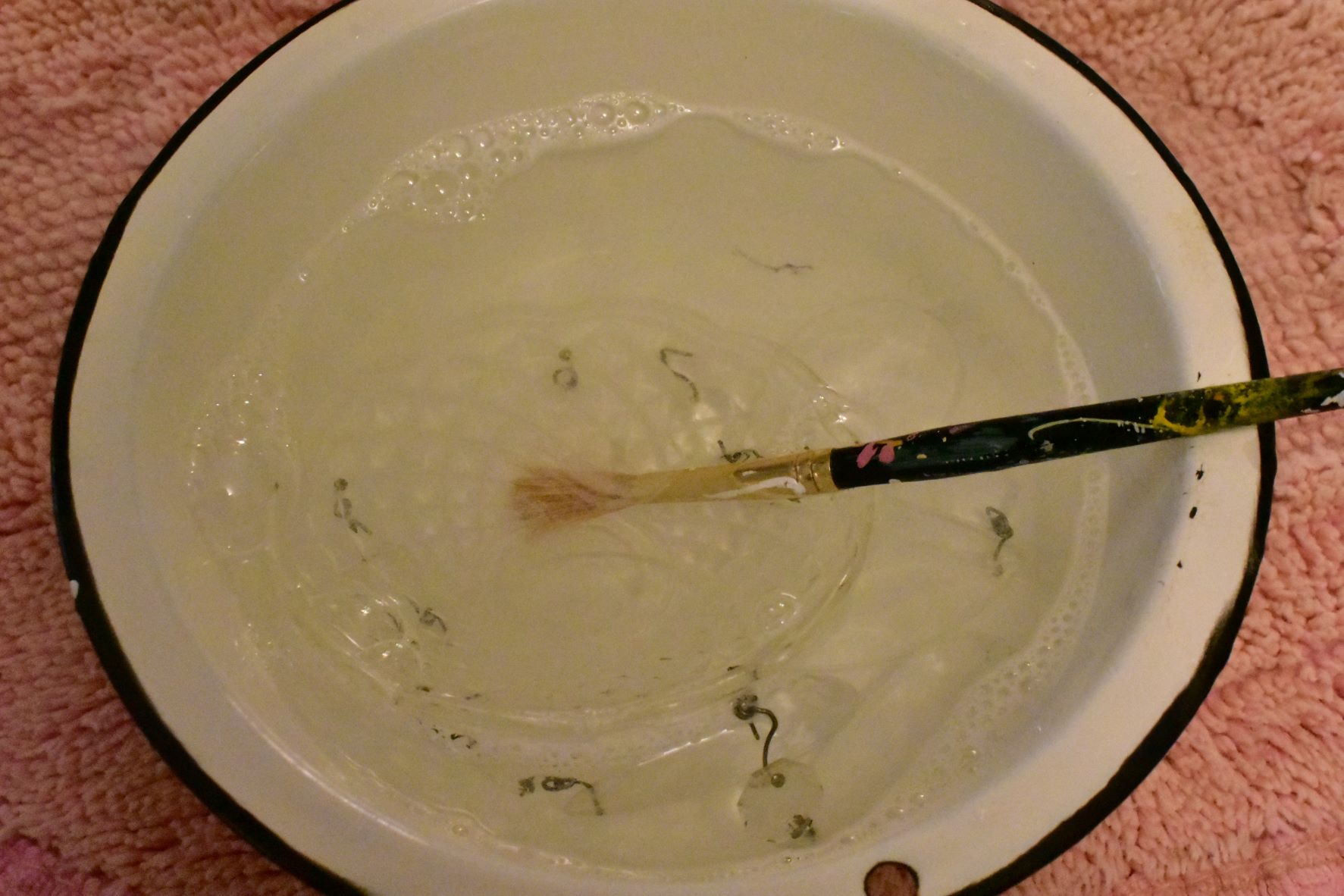 I used a old art brush because I didn't want the glass to cut my fingers.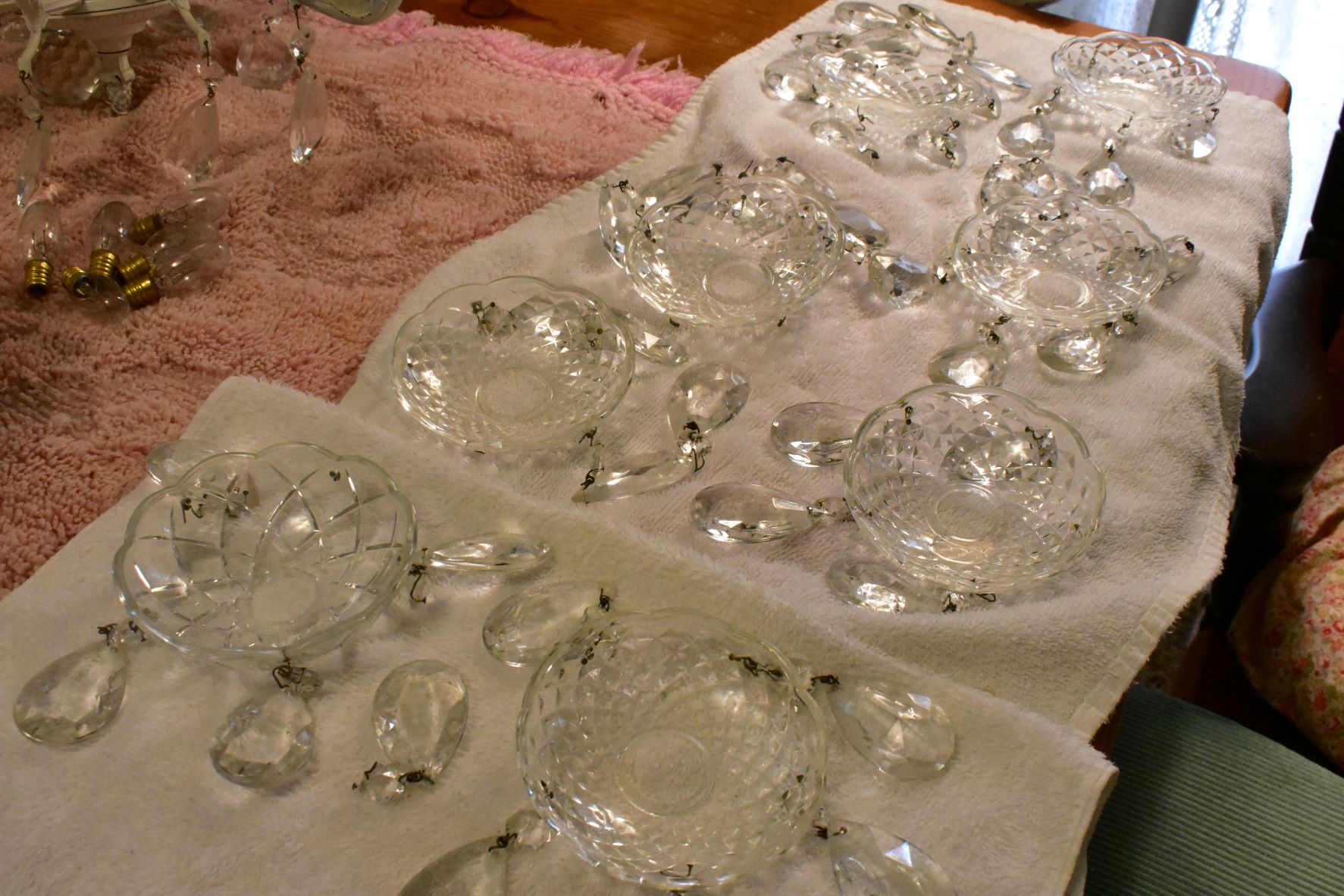 Moving along...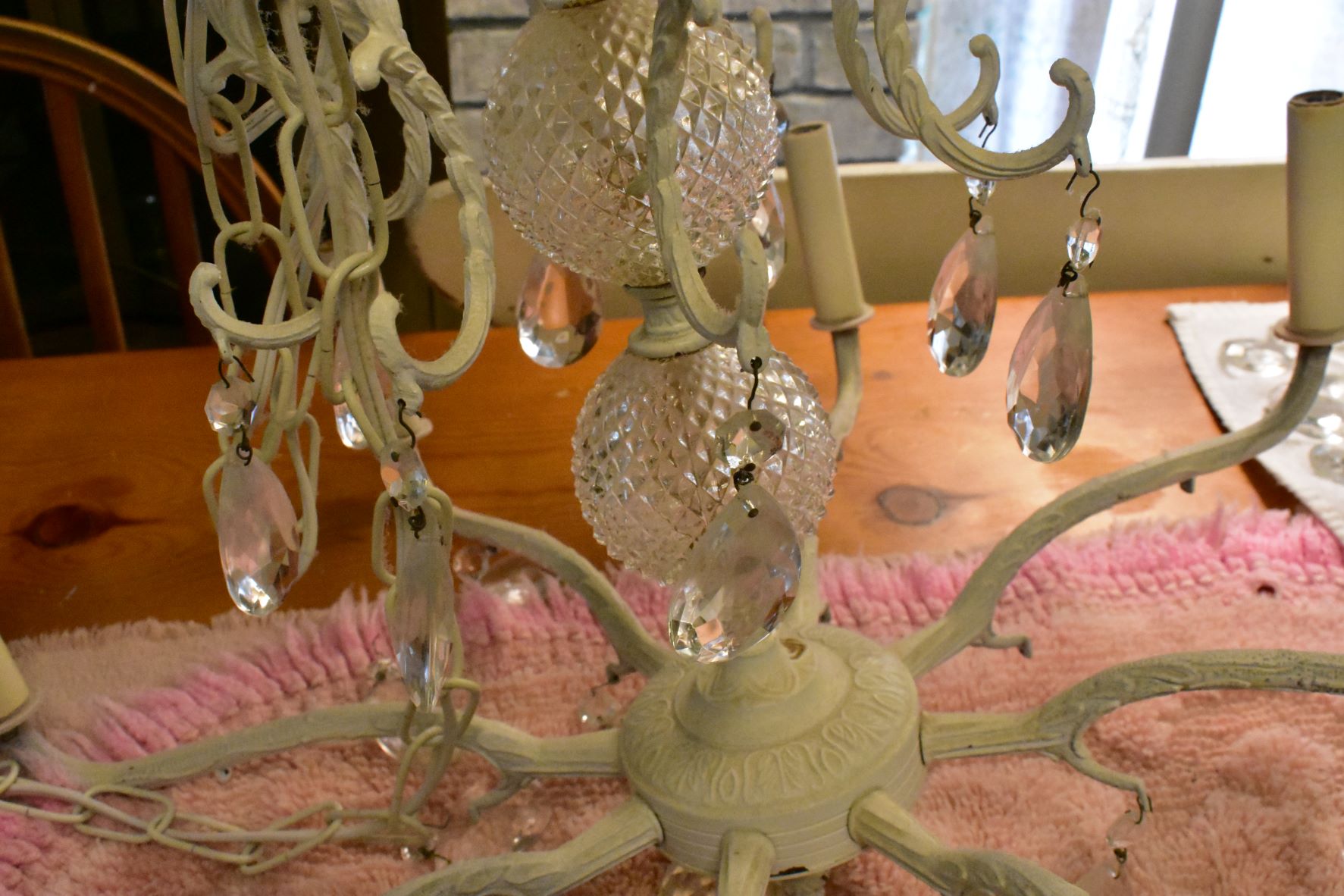 Now I have to get to the upper and lower crystals that are attached. Some fall off but I just put them back on when it is hanging.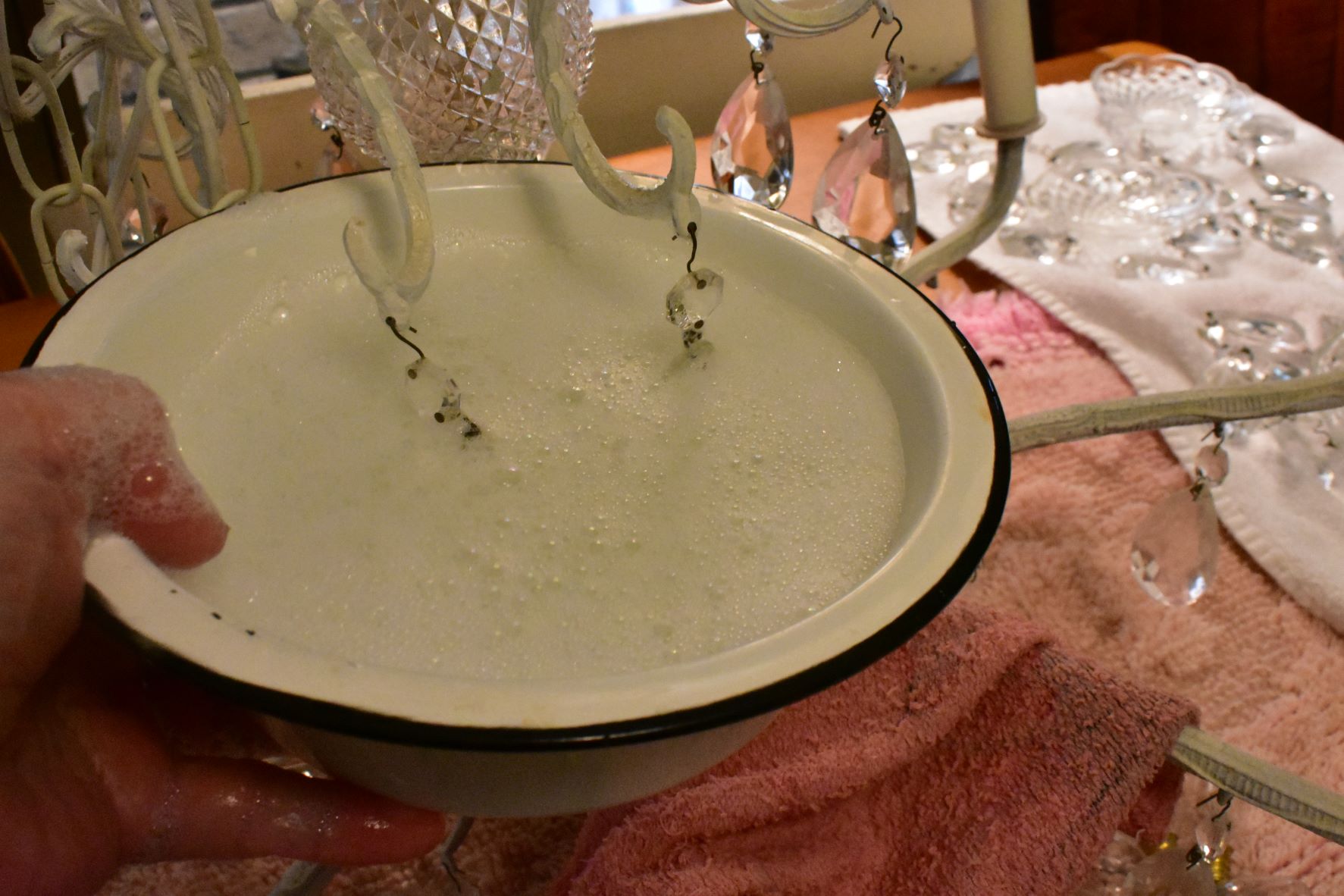 To get to these I just hold a bowl under them.
And swish as best I can and then rinse.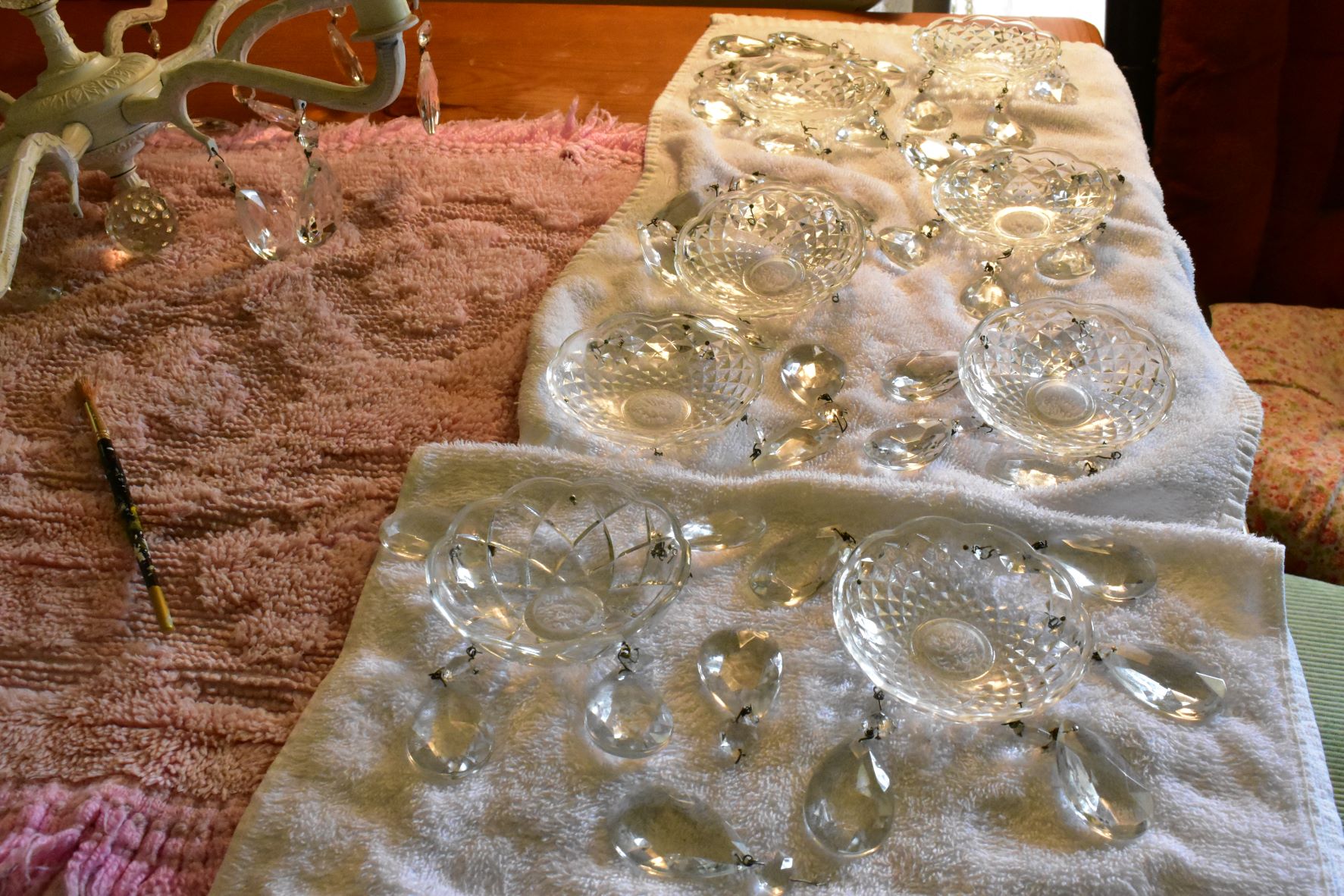 All the parts are clean and the metal pieces. It is not hanging back up because we are going to hang it in a different location so I will have to take pictures later to show you how it turned out.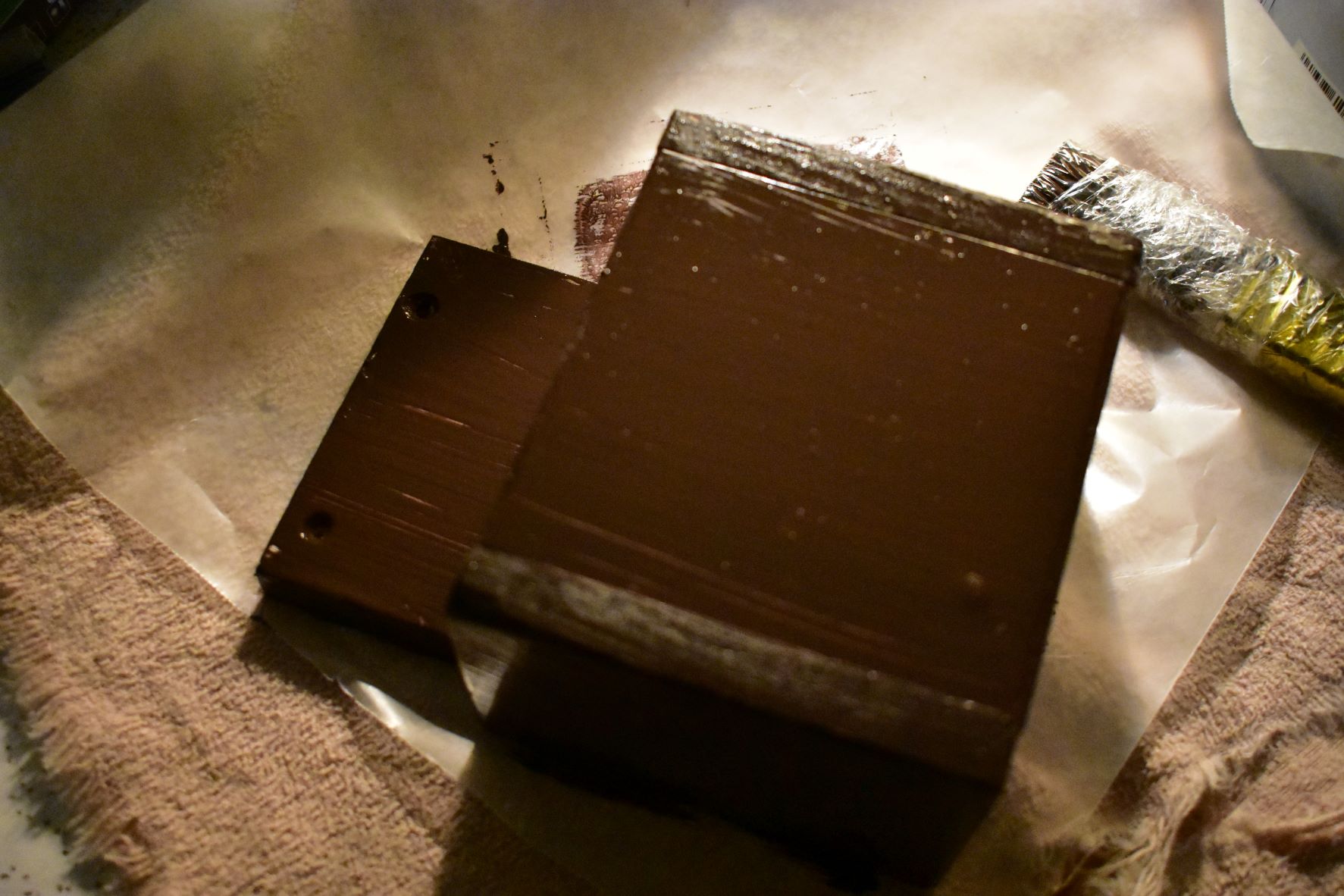 I painted the little box Charles made... First coat. The name of this paint is Jumping Java from Lowes. I have always had good results with the color and texture.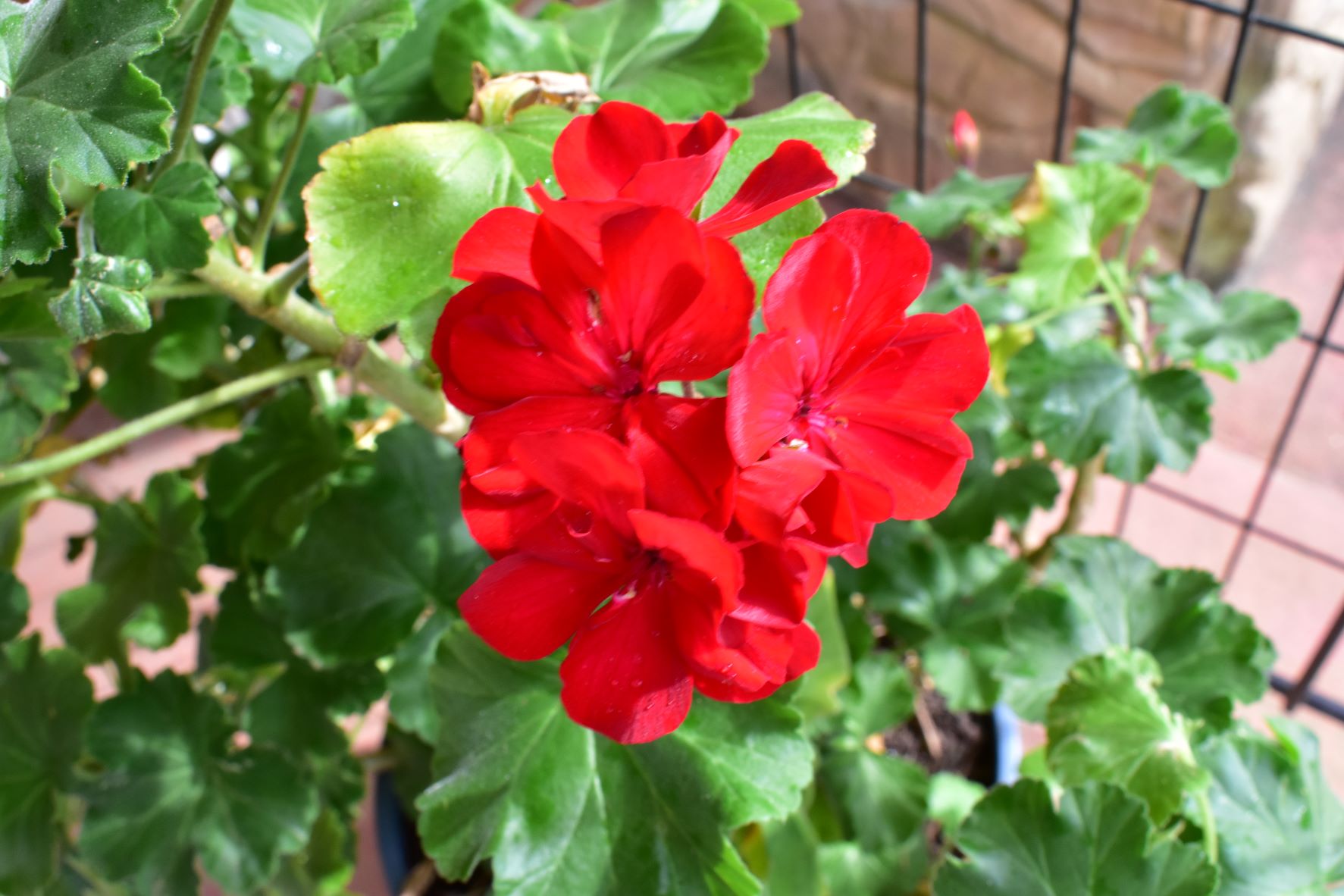 OH, the geranium is blooming :) I have been bringing it in and out of the house too.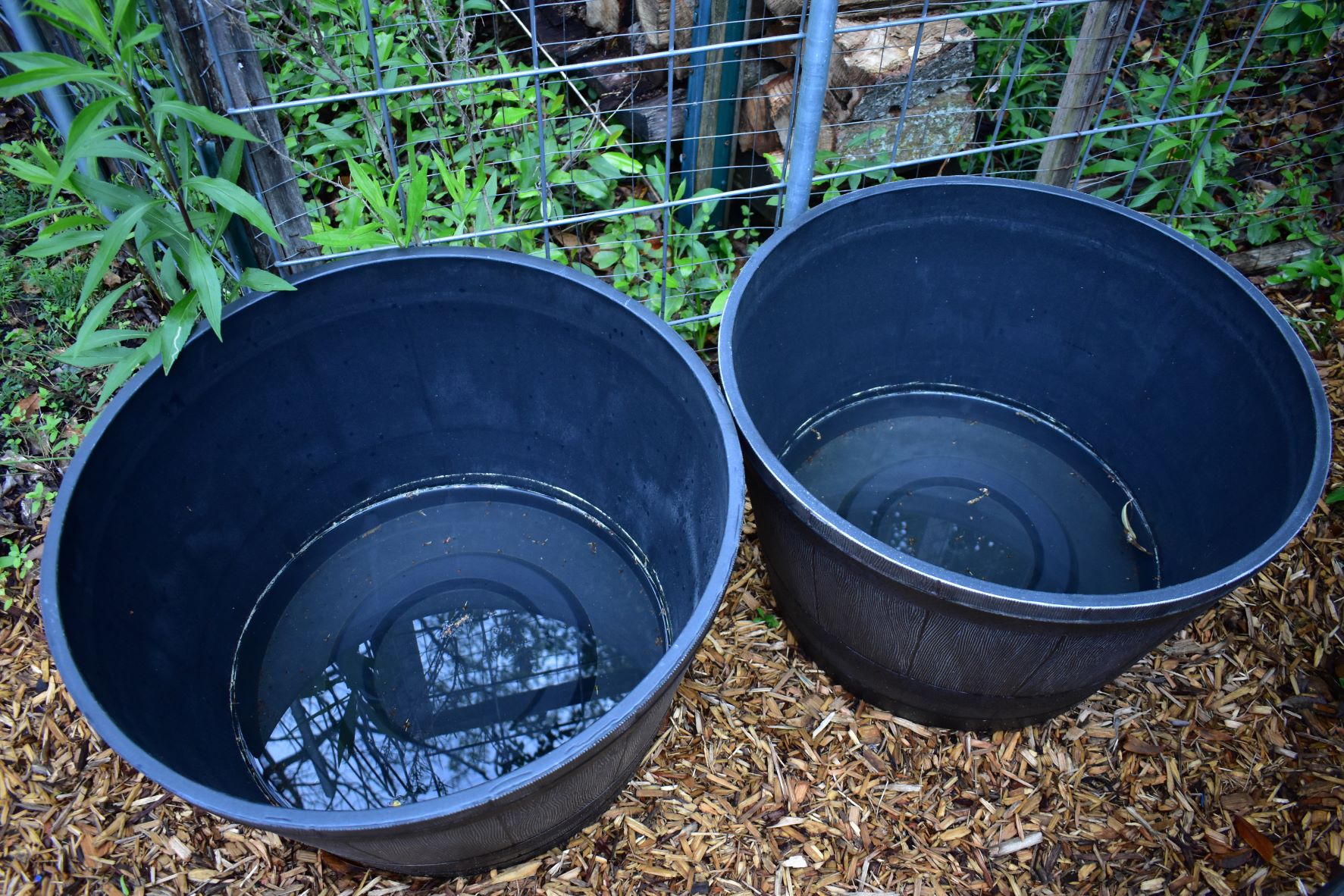 We caught some rain water for the plants so I know they will do good with this.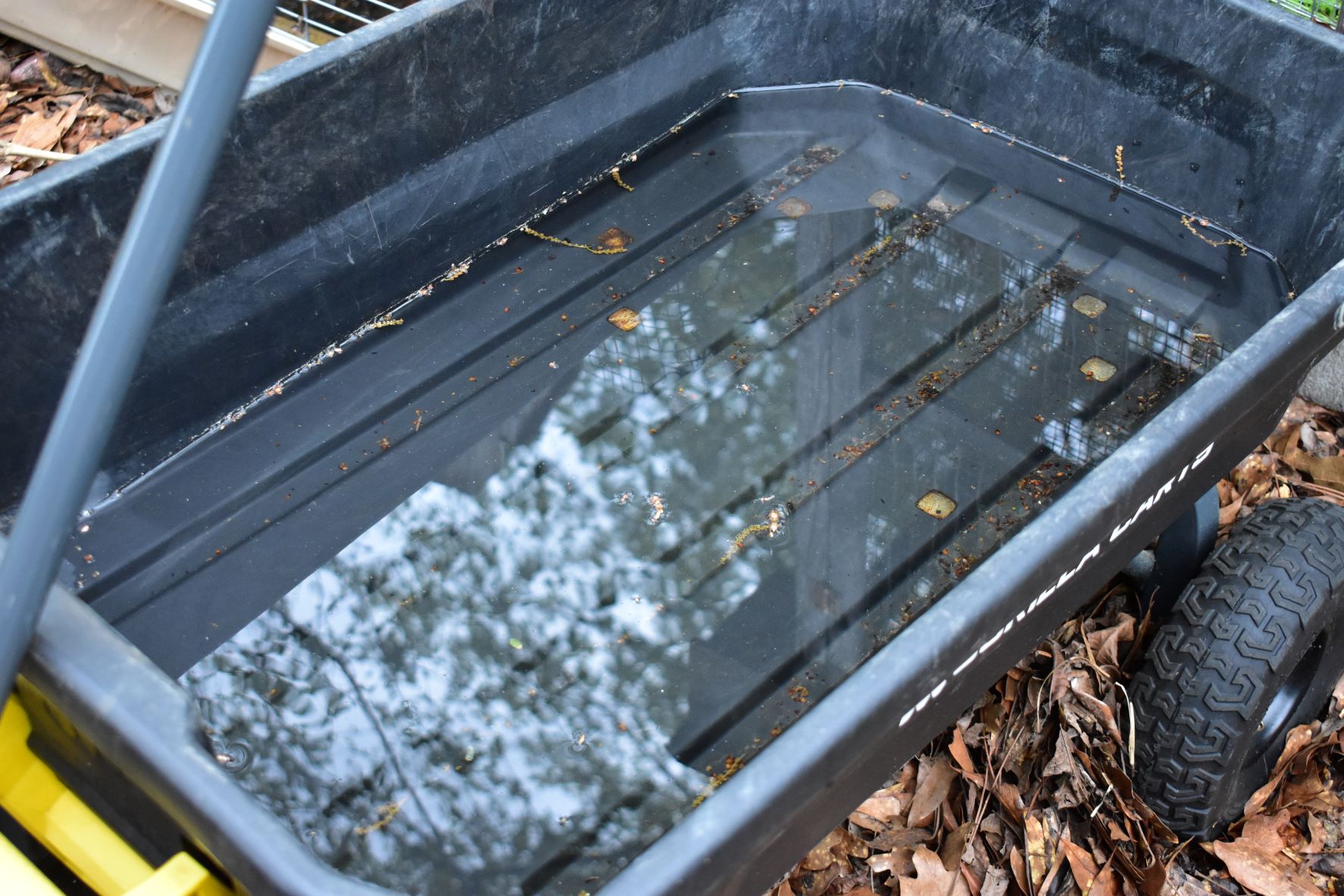 Caught a good bit here, I left it down so I could catch it straight from the sky.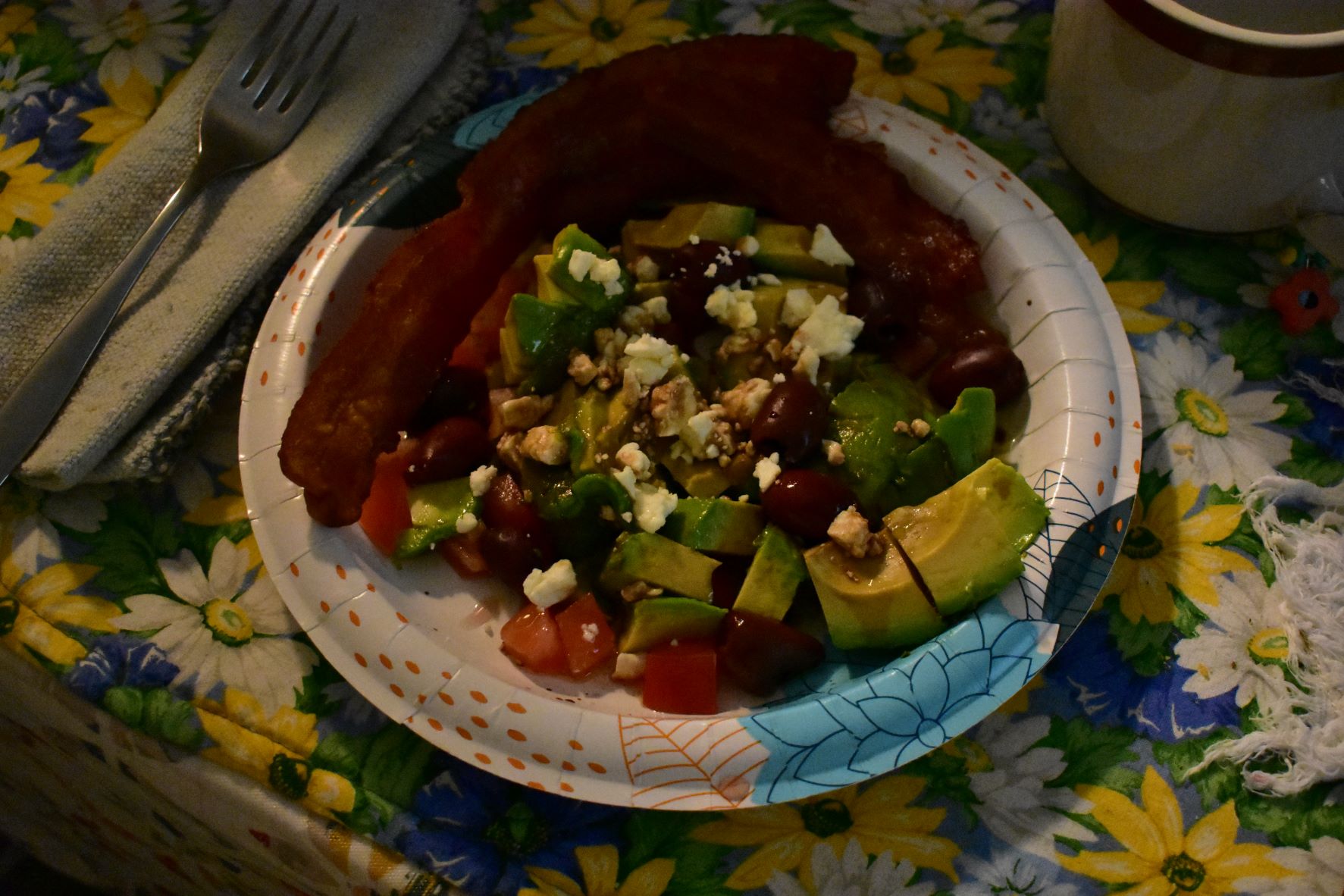 Today was paper plate Saturday, so much to do. We do not use many disposables but sometimes it is needed when there is a lot of work. This was breakfast.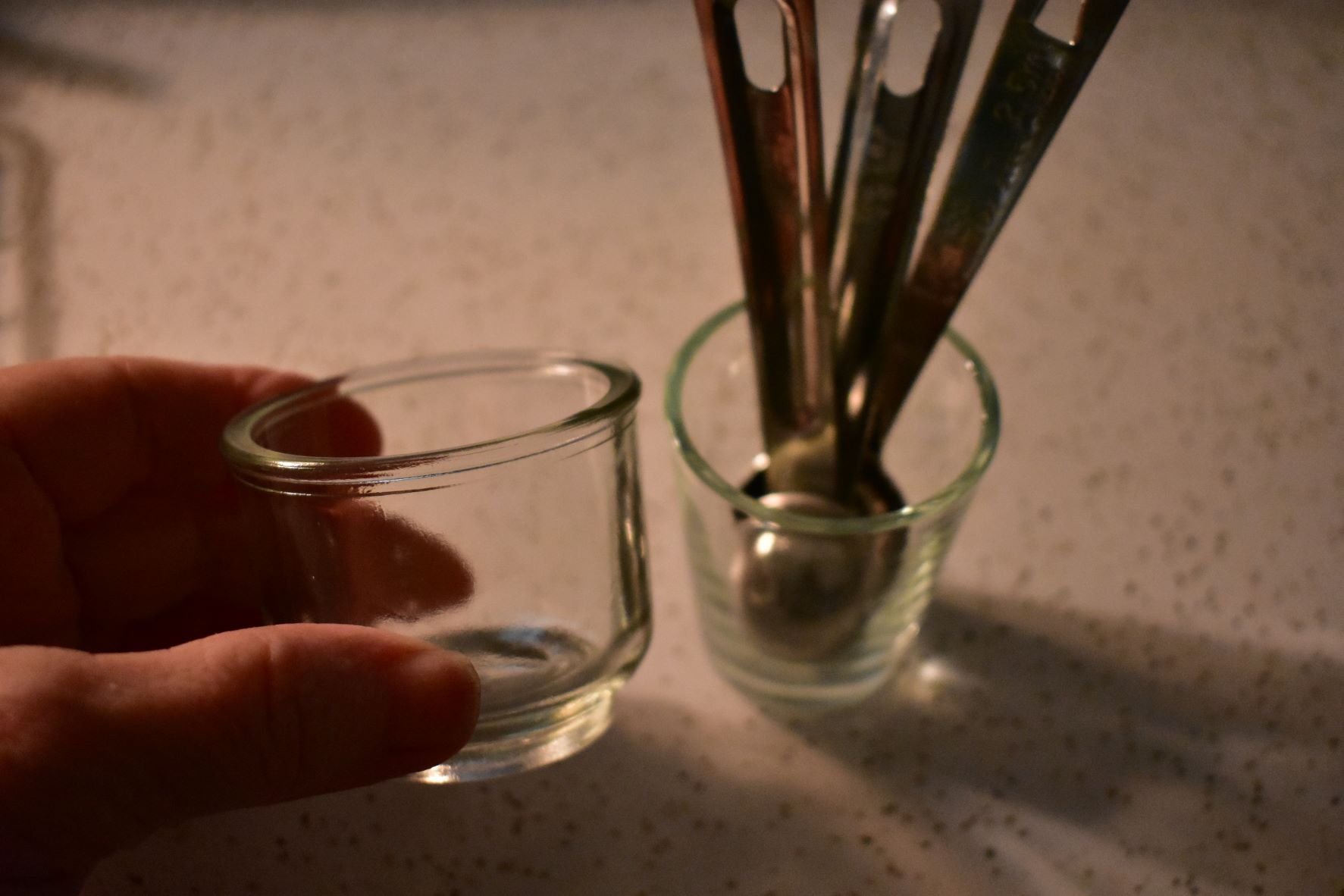 Charles took me to the thrift store today. I have not been shopping in ages. I needed a small cup to make some toothpaste I am trying out from Dr. Berg on youtube. I really like his simple 4 ingredient recipe. I cannot share it because it is his recipe but you can go to his youtube and type in Dr. Berg toothpaste recipe. I like the food grade clove oil that is in it. Anyway, I found my cup that I wanted for twenty five cents.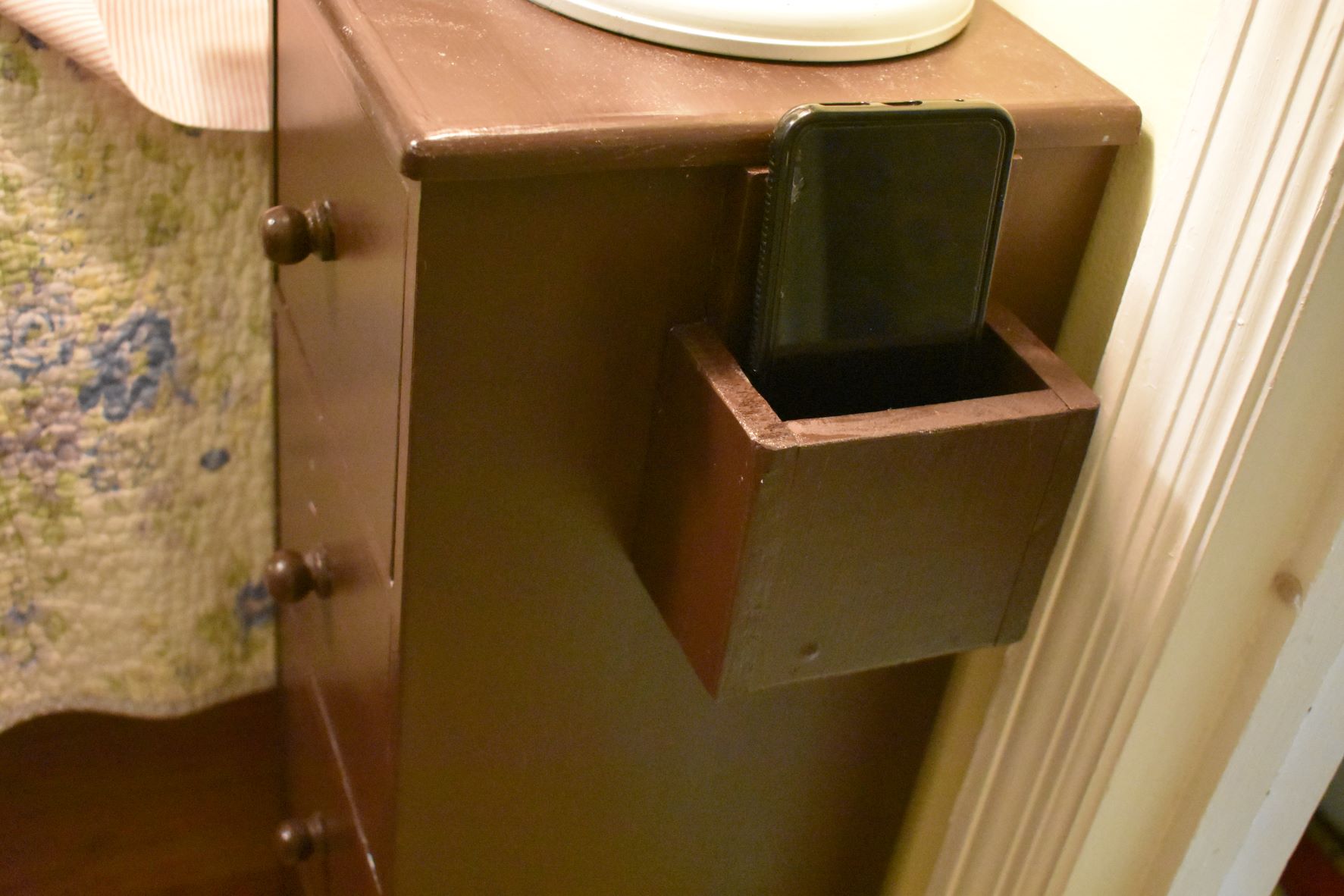 Charles put up his phone holder on his little night stand. Yep, that is dust on top of the night stand.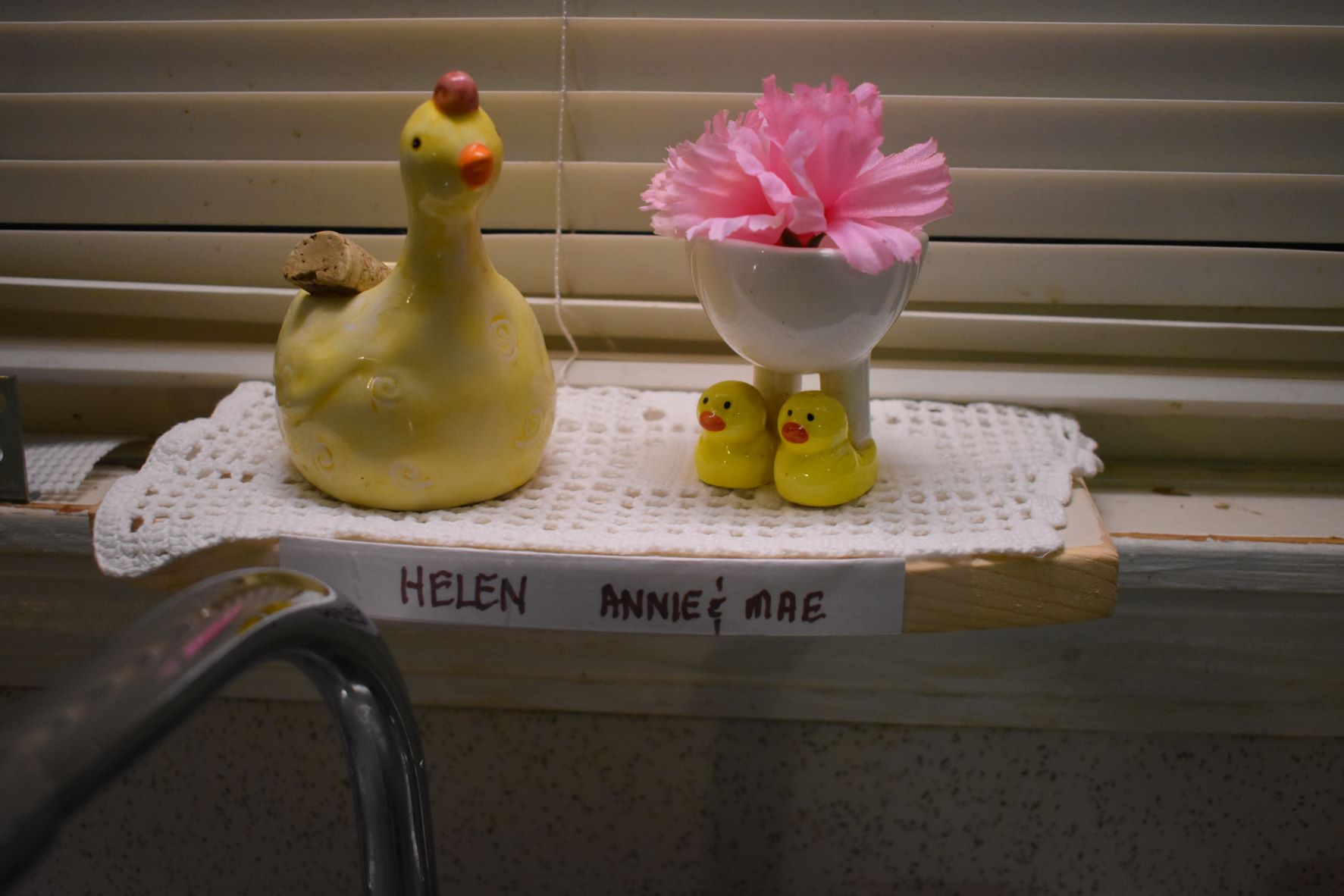 I can tell you how to tell what needs cleaning in your house. Just take pictures and show them to others. Now I need to clean my blinds above the kitchen sink. I keep it real here no fixing pictures.
I had to share with you that Helen, had two babies today. We named them Annie & Mae. :)
I will tell you in my next post, in a few days, all about my thrift finds, Ladies tops were $3.00 and I lucked out, it was senior day and I got 25% off of that! I got three tops. :)
There was a lot more than this today and I will save for later. I am starting to get my creativity back since stopping the history studies, it feels strange to not be sticking with a certain year. I will always study but right now we are trying to fix the house as we want it to be. Not adding much to it but pulling out a few things and I did get some things today to add a little more color here and there. But we are still on a budget, we will still live a very simple life but I do like a romantic and whimsical home so I want to bring that back because home is our refuge and a place we can be creative and happy.
You can do this too, it doesn't cost a lot if you are thrifty. See you in a few days. Grandma Donna