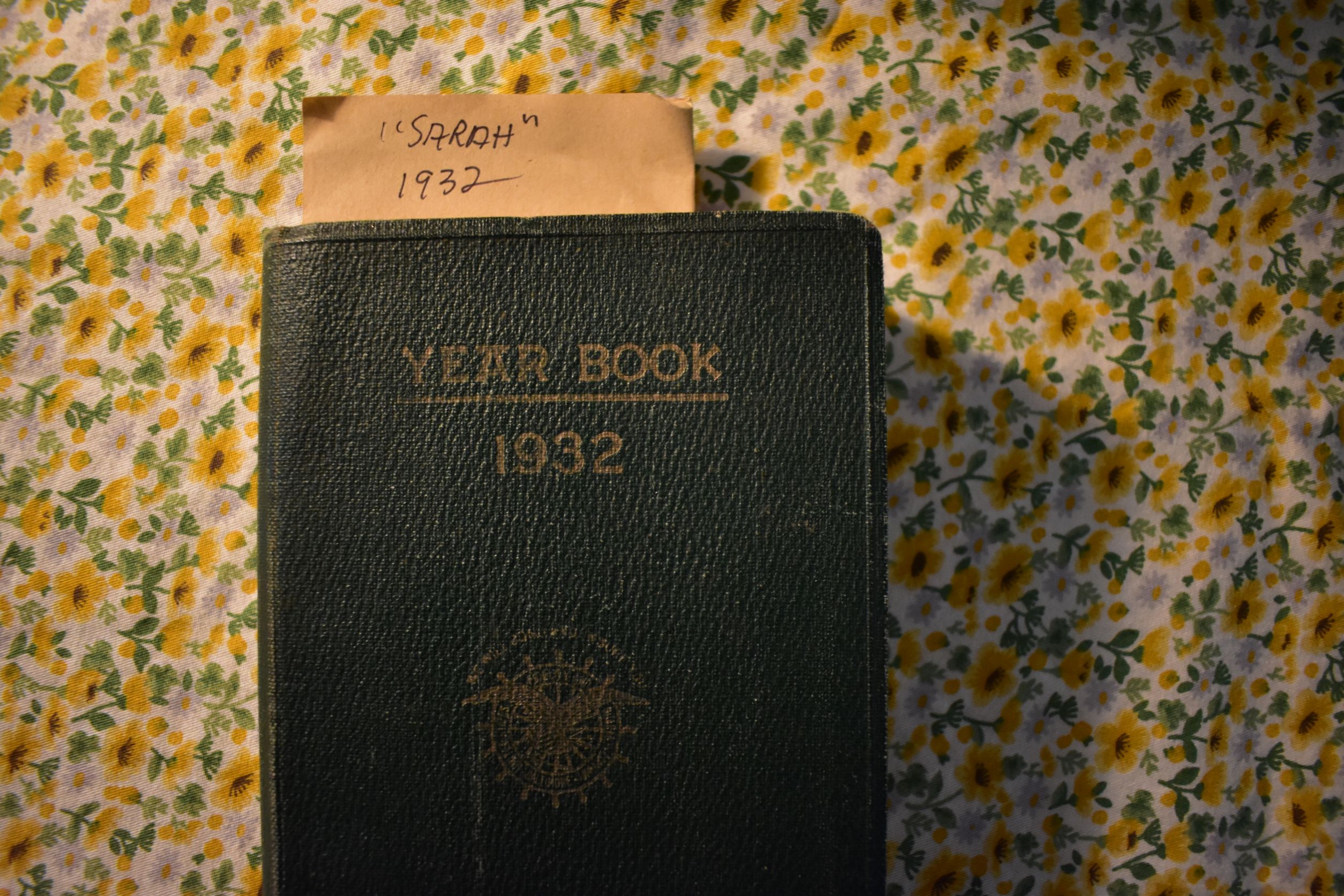 Sunday, April 17. A fine bright, beautiful day, though still chilly. Had the usual morning tasks and then attended to the baby chicks. Dressed and went to the Sunday services. Prof. Alfred Watkins and the Boys Chorus of Lebanon Hi School gave a program of sacred music, occupying the house for regular preaching service. All enjoyed it fully. S.S. followed. Then we drove home and looked after the poultry & got Sherley and the little boys & all drove to Harry's for dinner. Home for evening tasks. Ernest here this evening.
Monday, April 18. A beautiful, bright day. Though still cold. Did not feel able to wash on account of my bad fall on Friday. Had the usual tasks and spent much time caring for the baby chicks. Put out some egg mash this P.M. and mixed some of the grower with starter as I want to change to Grower. Spent my spare time this P.M. collecting news items. Evening tasks, Supper. Copied a little since supper but feel very bumb. Shall retire and try to rest. 10:30
Tuesday, April 19. Another fine, bright day & somewhat warmer. Got so little sleep last night and still felt so badly that I the postponed the washing again. Usual early morning tasks and breakfast. Then father & I saw to the poultry. Settled down to copy the news for the paper and was busy until almost 10 o'clock. Then father took it to the mail box for me. Saw to the usual tasks & dinner. Aunt Amanda & Irene came along & spent this P.M. with me. Sherly & the two boys were here also. Usual evening tasks.
Wednesday, April 20. Bright and warm this A.M., cloudy this P.M. and some drizzling rain this evening. Usual morning tasks and care of the baby chicks. Got the clothes assorted and prepared to wash. Was late getting help so the men were out on the tractor job. Did not finish washing until this P.M. and had ours & Sherly's washing both to hang out. The McNess Dealer was here for a while. Gave Papa a lift with the hot-bed. Took in the clothes, Usual evening tasks. Late, Tired and Sleepy.
Thursday, April 21. A fine bright day and warmer. Had the usual daily routine of tasks indoors and outside. Got busy and thoroughly washed & cleaned 3 brushes which I have had soaking for quite a while. Prepared and served dinner. This P.M. , I wrote for a time on the genealogy. Then father & I shelled two big bags of corn for grinding into chick feed and held the sacks for father while they did the grinding. Had the usual evening tasks to see to Late & I am tired out. My spinal column - which was hurt in my fall last Friday is causing me much suffering.
Friday, April 22. A fine bright day and quite warm. Had the usual morning tasks & then cared for the baby chicks. Father & I prepared a couple of dozen rhubarb for town and then dressed 3 hens. Dinner & after-dinner work. Went to Franklin this P.M. with Joseph and Sherley and saw to the wks trading & delivered the dressed chickens. Found Augustine here when I retuned almost 5 o'clock. Several evening tasks. Harry's here for the evening. Almost 10:30.
Saturday, April 23. Another fine bright day. Had the usual morning tasks to see to and fixed up the young chickens for the forenoon. Baked five pies - one rhubarb, one custard, one plum, two mince. Served dinner & then did the washing up. Cut a lot of grass and saw to the chickens again. Mopped up in the living - room and kitchen, dipped a lot of Marshmallows into chocolate coating & then got at the ironing. Ernest, Vera, Lizzie & Jimmie arrived from Dayton. Clara and Floss called for Lizzie and Vera got at the ironing while I finished Supper preparations. A call from Driskey. Supper. Evening tasks.
End of this weeks reading, every time I write a post, I want to make at least one pie. See you next week. Grandma Donna